Meet Lacey and Ryan!   Let me tell you, they're an engaged couple who wanted to have a FUN engagement session, and Nick & I are a photography team who LOVE to have fun when we photograph people.  Yep.  A match made in heaven.
Starting things off with Ryan's '85 Camaro.  It's kinda a big deal.  Nick and Ryan had a nice chat about cars that day.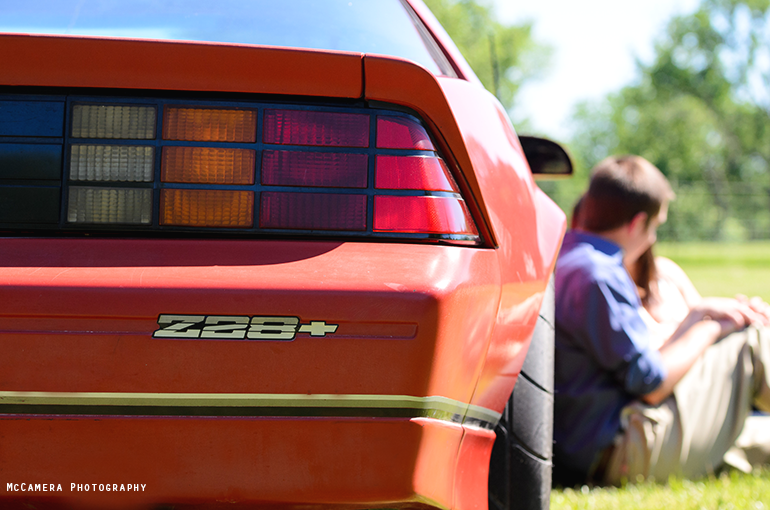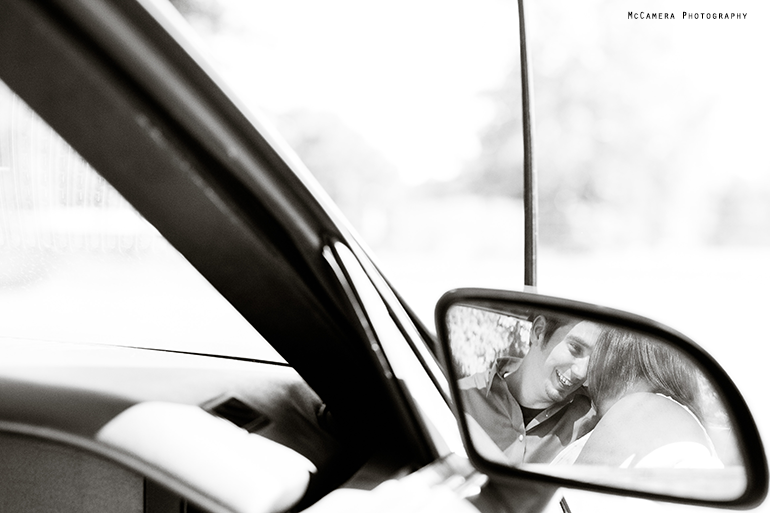 1.  I just love the way Ryan is looking at Lacey.  2.  You can't even see Lacey's face, BUT…BUT you can see her love for Ryan in the image below.

 Just doing some elderly people aerobics.  (Inside joke between us and Ryan!)


Want to know why I love this image so much?  It's that moment right before a kiss.  For those of you who watch How I Met Your Mother, remember that episode where Ted meets Victoria?  He wants to kiss her, but she denies him and says, "The best part of any first kiss is the lead-up to it.  The moment right before the lips touch."  In case you want to view the clip, click here.  Starts at 5:45.

Next, we were able to get some images in a vineyard, specifically the Black Dog Vineyard in Terre Haute, Indiana.  A big thanks to Kevin who let us use his land.  He was a super nice guy and left us a note!  He also had an incredibly wacky tree next to the vineyard, so we had some fun with it.  Ha!



Can anyone tell me when they are getting married!?!



Gah!  Look at those eyes!

Off to another location!  "May we use your driveway?"  They said yes!  By the way, what a cool driveway to have, right?  The husband who owns the driveway told me ALL about the cows he got from Texas.  He said if we keep following the driveway past their house, we can see the cows and get pictures with them.  We didn't have time for that 🙂 , but we appreciated his willingness!  By the way, Lacey, you're so pretty.



One of my favorites.



Thanks for letting us hang out with you two and being way fun!  Can't wait for the wedding!
-Nick & Caitlynn