Meet Bre and Matt!  Since these two go to Ball State, we thought it would be appropriate to shoot their session in Muncie, Indiana.
It actually started raining as soon as we began shooting, so we hopped under a nearby shelter until the rain decided to stop.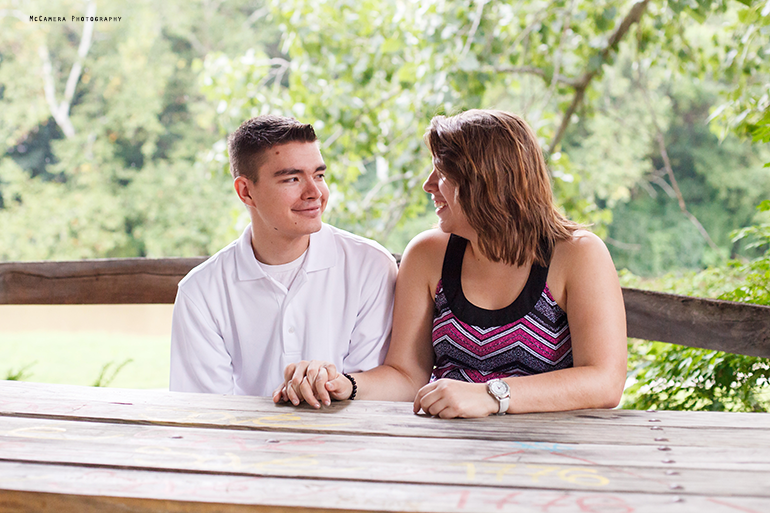 Oh, rain!  You didn't bother us.  If you hadn't stopped by, we wouldn't have gotten these sweet, snugly  images.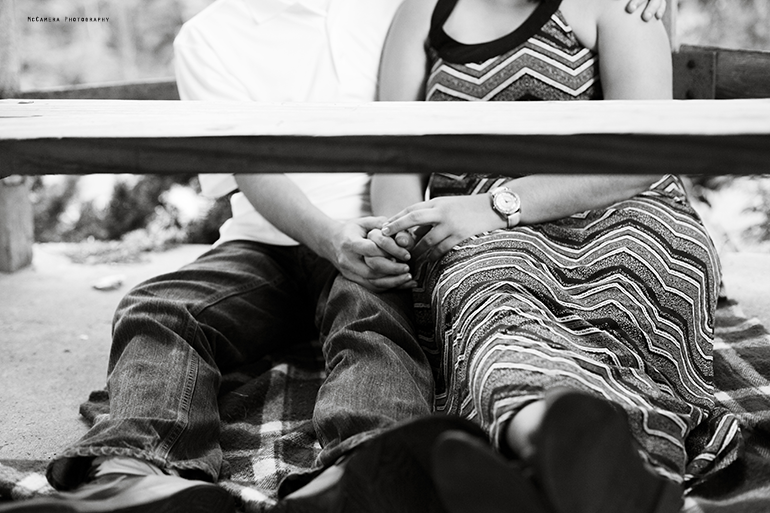 Guess what, guys?  Matt is a pretty funny guy, and Bre has the best laugh!
Works out perfect.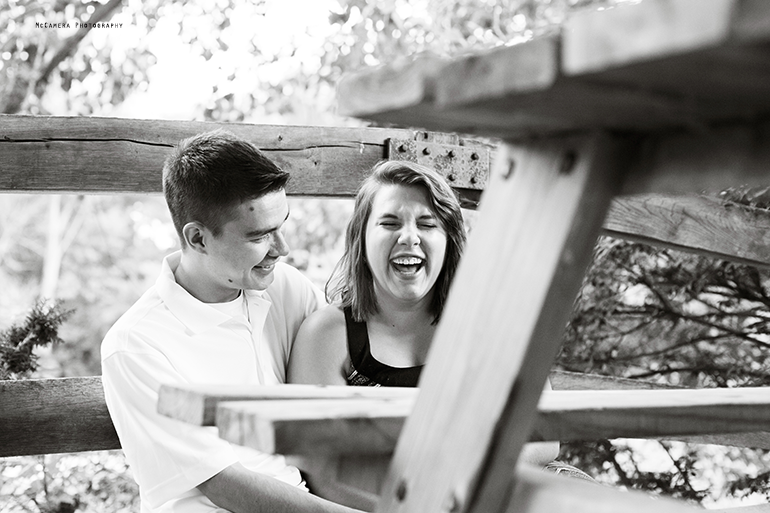 Know what else?  Bre, you are so pretty.

The rain stopped for a bit, and we took advantage of it!


Oh, I'm loving this color!

Bre and Matt both work for The Daily News at Ball State.  We headed to the newsroom where they spend most of their time.
Bre is the multimedia editor.  She traveled to Princeton, Indiana, this month and snapped a few shots of President Obama.
Matt is the managing editor.  This year he interviewed a 2014 bronze medal Olympian  If you'd like to sample their work, click below!
Bre's work!          Matt's work!


Like I mentioned on our Facebook page, Monday, October 28th, 2013, is when they started dating.
Love the fact that Bre still has that paper. It's the little things.

One more outfit change and we took a trip around campus during the last few moments of daylight.

Love this image of you, Bre!  Love it!


Have a wonderful rest of the year you two!  We'll have to make another trip to visit again soon.
-Caitlynn & Nick