Meet Alyssa & Chase!  This sweet couple got married at a small campground near Turkey Run State Park.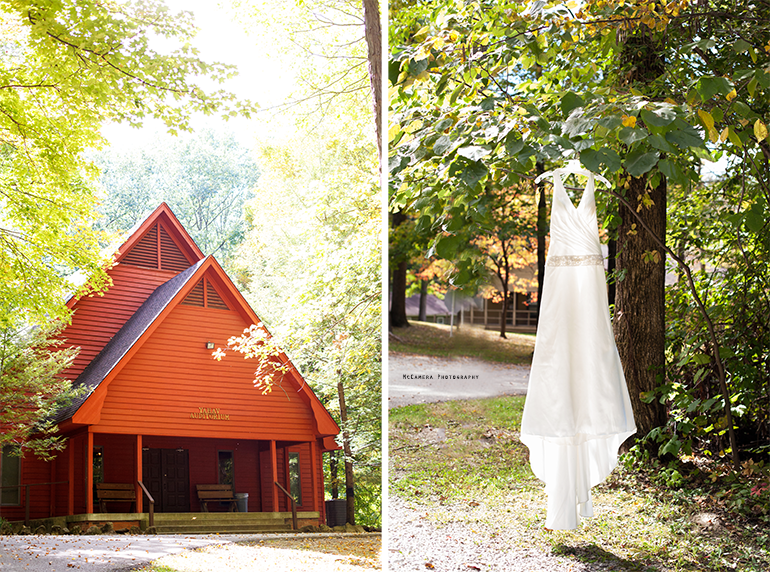 Love this dress.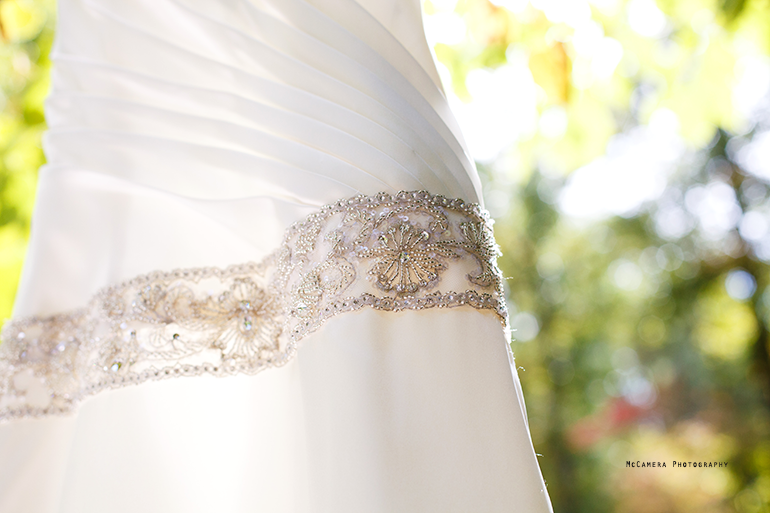 I just loved spending the early part of the day with this sweet bride.  Isn't she beautiful?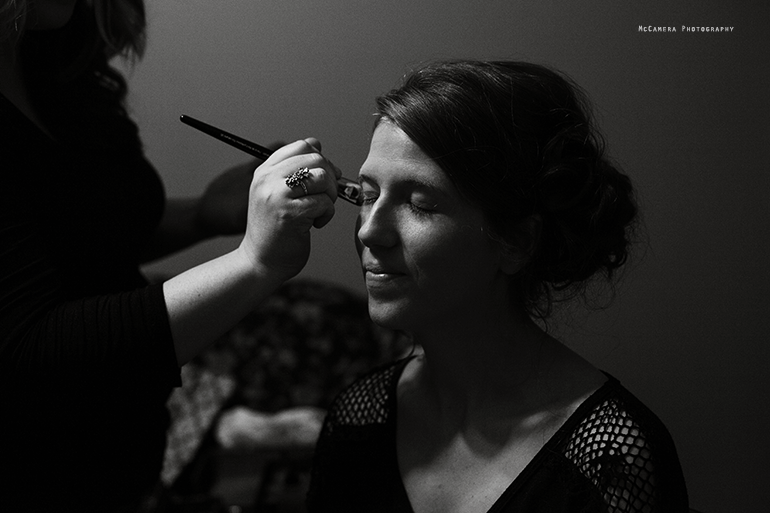 Cute and comfy wedding shoes!  Why, yes please!

Meet the guys!  Nick said they were such an easygoing group.  See the handsome guy sitting down with the adorable little one?  That's Chase, the groom.

I would love to know what their little one, Cal, was thinking!  Possibly, "Why are you dressing my daddy?  He normally dresses me!"


I've said it once, but I'm going to say it again.  Gosh, isn't she beautiful?

Chase left a gift for Alyssa to open right before the ceremony.  You'll get to see it soon!

Alyssa's mom passed away when she was younger.  They left a special seat in the first pew just for her.

We're married!!  Love the happiness!

This wedding party was up for anything!

And this little lady was the life of the party!  She was SO excited to be a flower girl.  That's her dad on the right.  Love these two images.

I told you that you'd get to see that gift Chase gave her before the ceremony.  Isn't that pearl necklace just the perfect touch!?

I'm in love with this image.  Gorgeous couple + beautiful light + pretty fall colors.

Dancing with her sweet little one.

Like I mentioned on our Facebook page, there's nothing quite like dancing with your husband right after you've been married.

Congratulations, Alyssa and Chase.  We truly enjoyed spending the day with you.
-Caitlynn & Nick