Meet the Heet family!  As you can tell, this session took place back in the fall.  Don't you miss those pretty colors and that warm weather?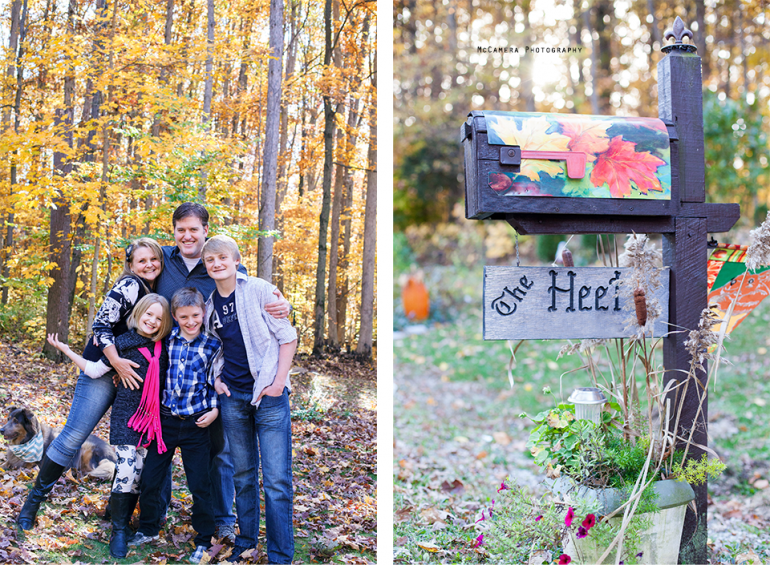 We started by hanging out in their backyard.  Yes, this is their backyard!  I personally love it when we are able to photograph families near a place that is dear to their heart. These parents are artistic and crafty and have certainly have made this land their own.  As you can see above, they even decorate their mailbox for the fall season.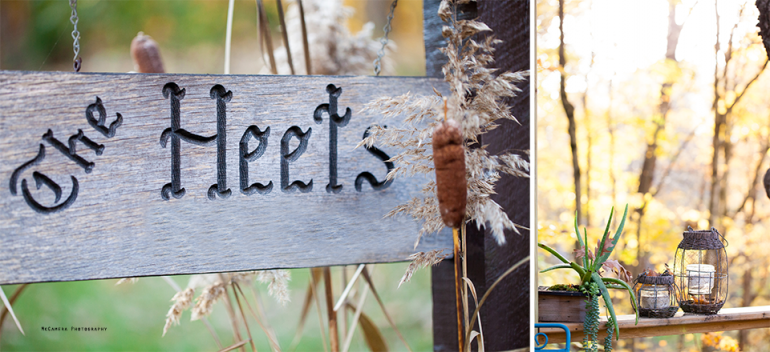 Love how Bryce has his arms wrapped around his whole family.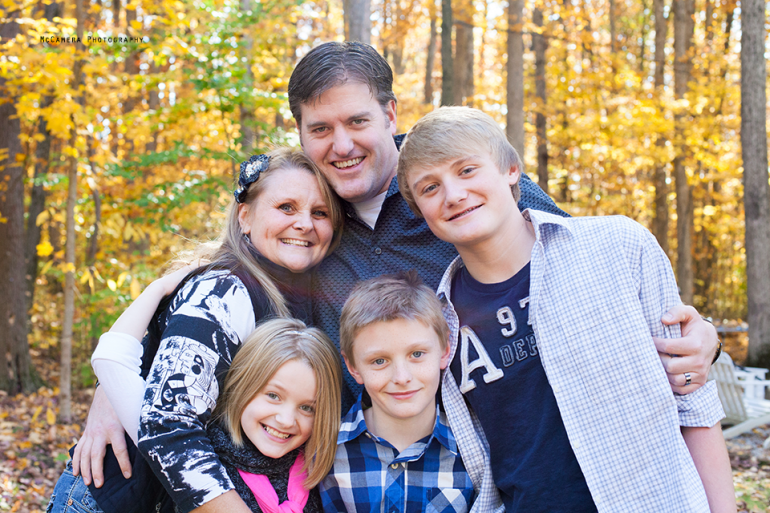 "It's all about family."  Yes, it is.   

Crafty, I tell you!  This family also has a love for sailing.  Tracey collected pictures that related to sailing from magazines and then decoupaged (I think that's the right word) them onto the stool.

Hello, beautiful family!

Big, beautiful sky pictures get me every time!

Then we changed things up and headed into town.  That's Caleb on the left, Jonah in the middle, and Chloe on the right.

We split the team up and let Mom and Dad have some alone time.  Nick took the kids while I grabbed a few shots of Tracey and Bryce.  We didn't go too far though.  Can you spy the kids in the image on the left?

Well, aren't you guys a good-lookin' group!

I'm dying over this image!  So beautiful, Tracey!  So beautiful.

Love the way you two look at each other.

Let me tell you something about these two.  They work…hard.  They both spend a lot of time at their job.  I know they don't get to spend a great deal of quality time together, so I am so glad we were able to get some shots like these.

Love the way she looks at her kids.


The BOYS!

Can I say I'm in love with the image below?!  Because I am.


Thank you for allowing us the privilege to photograph your family.  It means a lot.
-Caitlynn & Nick