Meet the Adams family!  Yep, get ready to fall in love.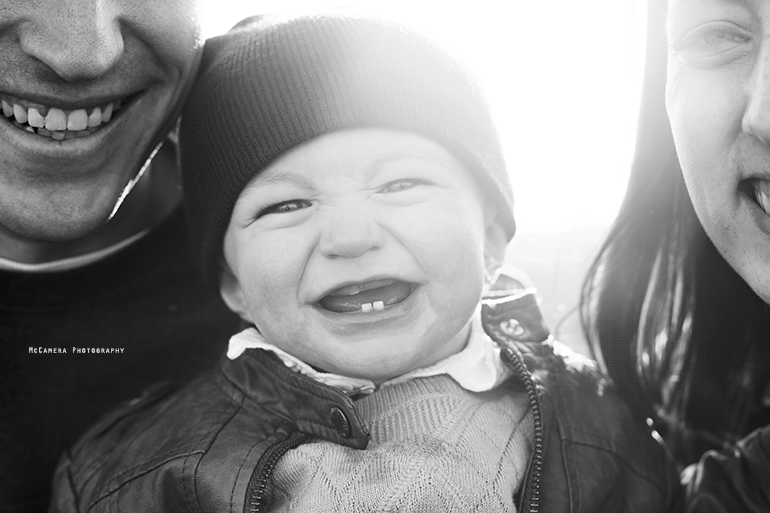 This sweet, little family actually lives in Georgia, but they came to Indiana to visit their family.  Of course we had to sneak in a session!  That image on the left was taken in Grandma's backyard.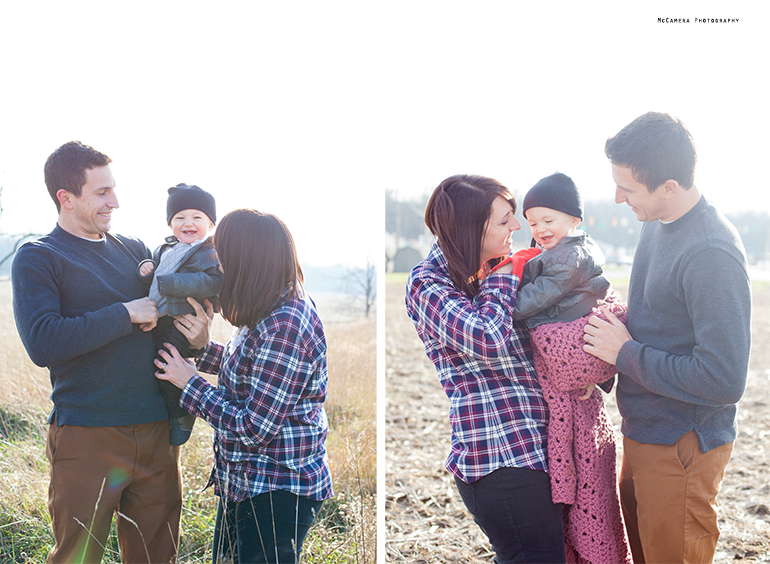 Ahhh!  My heart.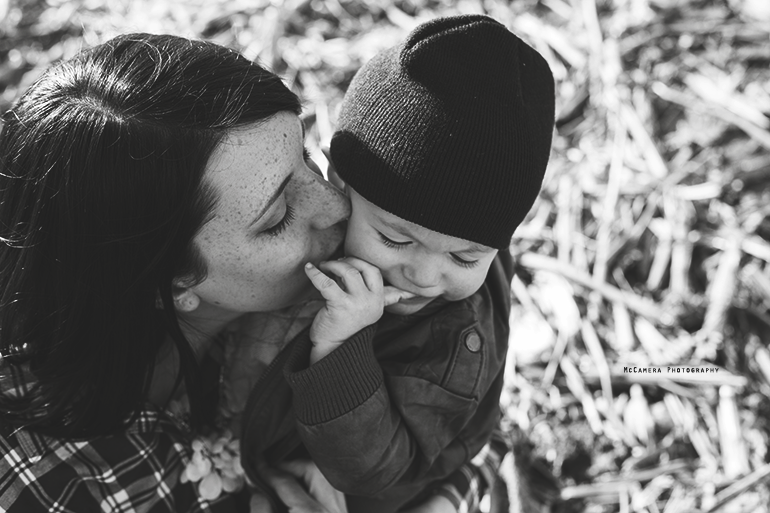 More kisses!

Like I mentioned on our Facebook page, I love the fact that this was not a planned picture. No posing. No special location. Just getting ready to get buckled in by Mom and Dad.  P.S. – Know what song this little guy was dancing to at this moment?  Why, Taylor Swift of course!  She is Ben's favorite!

I MIGHT be a little obsessed with big, beautiful sky images…but can't you see why!?


So we are driving from one location to another, and I get a text from Laura.  "So he may have just pooped."  We pull into a parking lot, get out, and the car directly in front of us has THIS bumper sticker!

Did I mention that I love this family?  Well, I do.

Ben's true personality came through when we headed indoors.  I mean, who would want to stay outside in that chilly weather?  LOVE this image with Laura and Logan (a.k.a. Mom and Dad) in the background.

Oh, just look at those eyes!


It takes work being that cute in front of a camera, so Ben was tuckered out for the day.  He took a nap while Mom and Dad grabbed some alone time.  Nick actually wasn't able to shoot this session with me, so I asked my brother, Matt, to tag along, carry all our items, and watch Ben while he slept.  Thanks, Matt!

Umm..you guys look GOOD!

Logan has some pretty cool eyebrow tricks.

Laura, you're gorgeous!  Ahhh!

A shout-out is in order for Logan. He is often away from home because he serves our country.  Thank you, Logan.

Ending with a couple favorites.


Miss you guys already!  Thank YOU for asking us to photograph your little family.  Yeah, let's do it again sometime. 🙂
-Caitlynn & Nick (& brother Matt)