Meet Michelle and Marcus!  Yes, please take a moment to "oooh" and "ahhh" over this couple.  Actually you'll probably need more than a moment.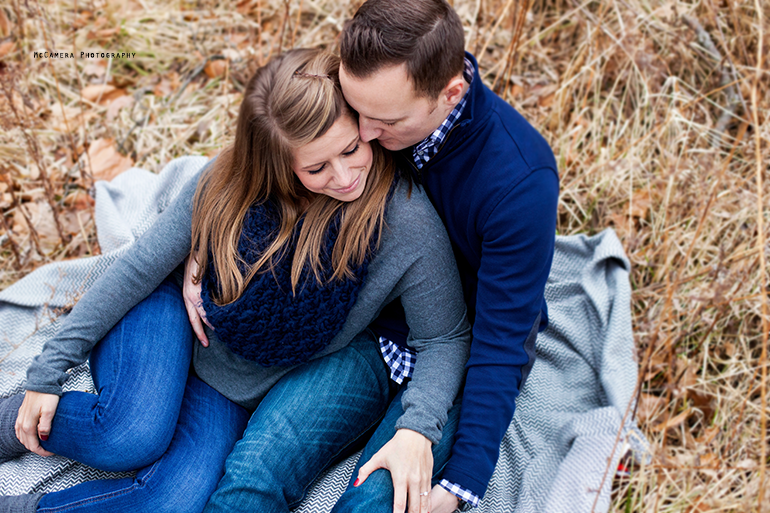 These two are getting married in July.  We don't normally take a lot "posey posey" images.  You know, where the couple smiles and looks at the camera (like the one on the right).  But, we always try to take a couple of those because grandmas and grandpas often like them (can't leave grandparents out!), and sometimes couples choose to use them for engagement announcements in the newspaper.  Don't you think these two make an engagement-y (if that's even a word!) image look GOOD!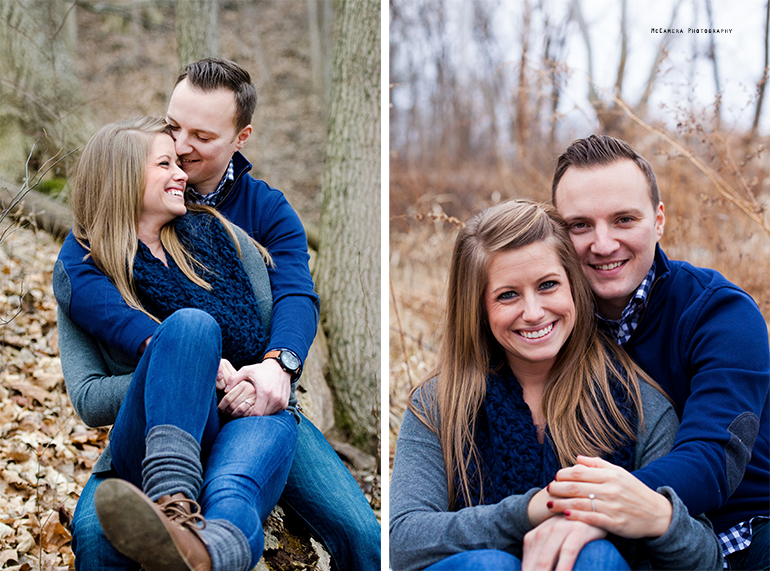 One thing Michelle mentioned she wanted in a few images were weedies (which I don't think is a word either, but I knew exactly what she was talking about)!  …Just Googled "weedies" and apparently it can mean marijuana.  No, she didn't want marijuana in her engagement images!  Go back and look at that first image.  See them?!  P.S. – Michelle, you have a gorgeous smile!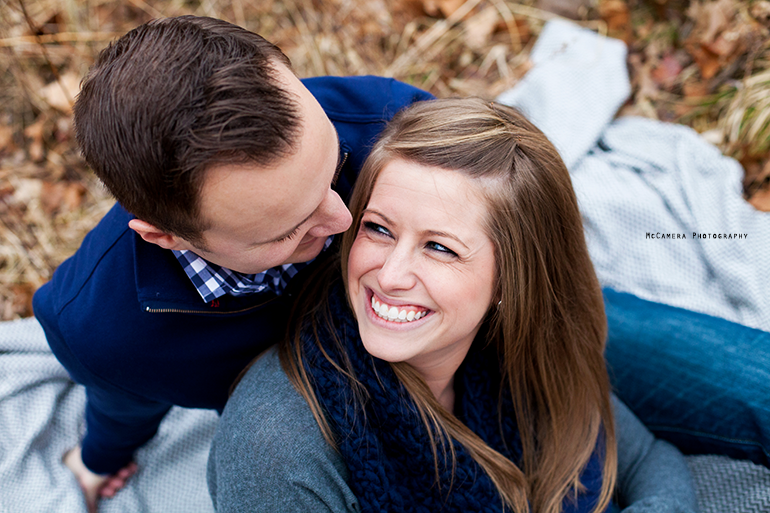 Michelle is an elementary teacher and in the middle of planning a wedding, so if you know her, go give her some appreciation!  I know how stressful and demanding that job can be.  I'm a teacher too!  Marcus is an investment reporting analyst. I couldn't tell you exactly what he does, but it sounds pretty important, right?  Investment.  Reporting.  Analyst.  (Confession: I couldn't remember Marcus's title, so I stole that off his Facebook page.)

Gah!  GORGEOUS.

Shout-out to Michelle's sister who gave her this red umbrella!  Cute little addition to the session, AND the weather was totally up in the air that day!  Get it?  Up in the air. Ha!


So Marcus and Michelle changed outfits, we changed locations, and everybody was ready for round two until Michelle realized she forgot her necklace in the car.  Being the sweet husband-to-be that he is, Marcus ran all the way back to the car to retrieve it for her.  What a guy!

Aren't they the absolute cutest?!  P.S. – See that beautiful necklace!  Yep.  It was worth the run, Marcus.

Oh, just stop it you two!

Love this alley and this image of Marcus.  Lookin' good!

We normally meet couples at a coffee shop, chat, and get to know them.  When we met up with these two, they said they were game for anything relating to pictures.  LOVE it when we are able to think outside the box and put creativity to good use!  Nick's shot is on the left, and mine's on the right.  🙂


Oooh la la!

Hello, COLOR!

Ending with a BANG!  Isn't she stunning!?

We seriously cannot wait for your wedding.  Thanks for spending the evening with us and allowing us to create art out of your love.
-Caitlynn & Nick