Meet Amber and Matt!  Baby Skylar's in this image too.  This session took place in the small town of Bargersville, Indiana, which is where Amber and Matt recently moved.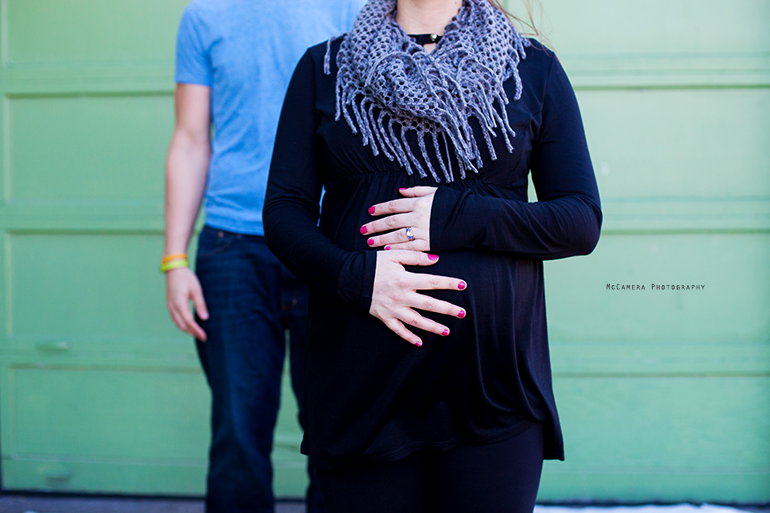 These two are the cutest! For one thing, they call each other "Boo." Really. How much cuter can you get than that?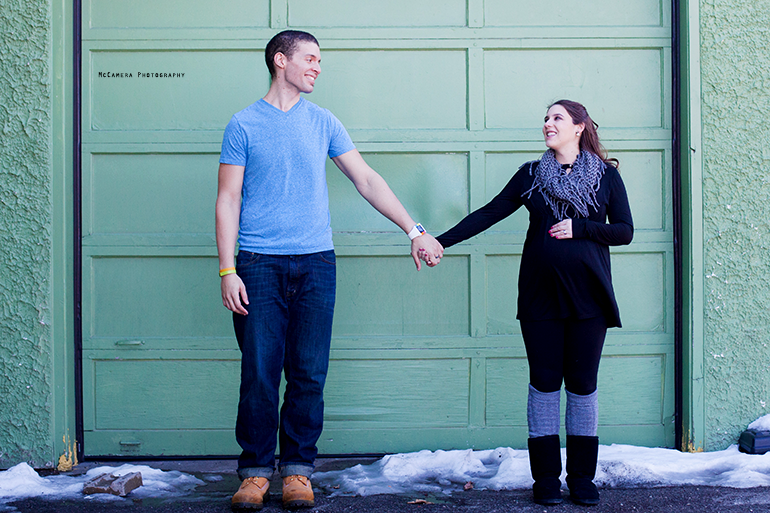 We found this super cool yellow door.  Yes, loving this.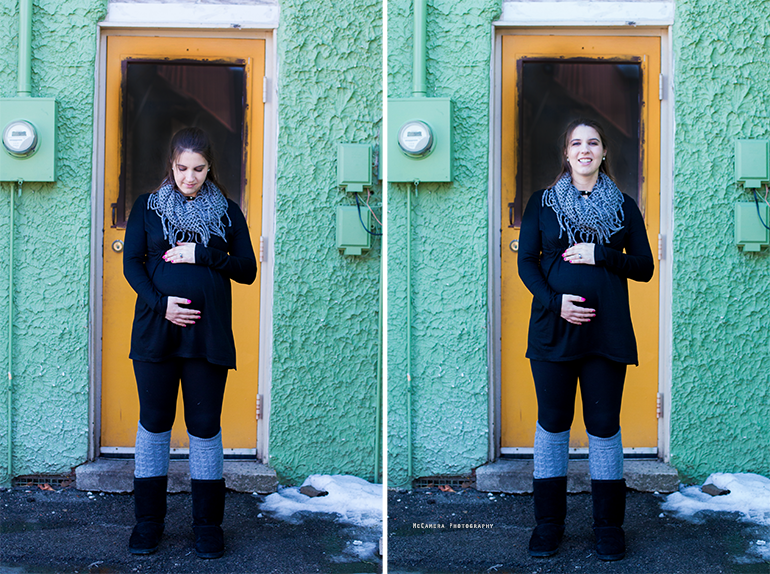 These two are going to make incredible parents.  I actually met both of them in college and have personally seen their loving hearts for each other.


Amber is an occupational therapist, while Matt works for WISH TV and is a bit of an artist on the side.  He sketches all kinds of unique drawings, and he currently has a Star Wars drawing posted.  If you're interested, check out his Facebook page – Sketches from Staller!  Amber, really loving that image of you on the left.  Gorgeous momma.

Meet Duncan!  They couldn't leave this member of their family out.  We swung by their house and quickly snapped this shot.  Side note: We placed protectors on the ground so they didn't sit in snow; however, as we started snapping, they realized that some of the snow started seeping through.  1. It's no fun being cold.  (And it was cold that day.) 2. It's no fun being cold AND wet.  3. It's really no fun being cold and wet for the rest of the day, but they truly were troopers.

They let us know Amber's mom has a friend who owns a red barn.  Yes, please.


Thanks for letting us use your property, Amber's mom's friend!  Ha!  Really though, we appreciate it.

Loving this image of you, Amber.


Pretty barns.  Pretty light.  Pretty people.

GAH!

I absolutely adore this image of Amber.  Let me help you understand how much these two love each other.  After posting this shot on our Facebook page, here's a small portion of what Matt  had to say about his wife.  "Amber is a quiet soul, but she's a peaceful warrior who perseveres. This woman continues to work 8-hour shifts in a pregnant body of 38 weeks and I can't fathom it. I didn't think it was possible to love her more than I did, but seeing her go through this pain for our growing child breaks me down and reminds me of how great she really is. Cherish your wives, husbands. Cherish the mothers of your children, fathers."

Ending with another favorite.  Skylar was born on Easter – April 5th at 7:38 a.m. measuring 22 inches and weighing 8lb 8oz.

Congrats, Amber & Matt.  Thank you for allowing us to photograph the time you shared before Baby Skylar was born.
-Caitlynn & Nick
Had to add these shots below.  Matt, there were too many of you making this face to resist.  For those of you who don't know, that last shot is my husband, Nick. Yes, he's crazy.  Yes, I love him.