Meet the Proffitt grandchildren!  Their grandparents schedule a time every summer to get their pictures taken.  Seriously, way to go grandma and grandpa!  Take note, readers.  I'm in love with this idea.  We were super honored when they asked us to photograph them this year instead of going to a studio.  I loved it even more when I found out that they wanted it to take place in grandma and grandpa's backyard.  THEN I fell in love even more when they asked if we would also photograph everyone hanging out after our little photo session.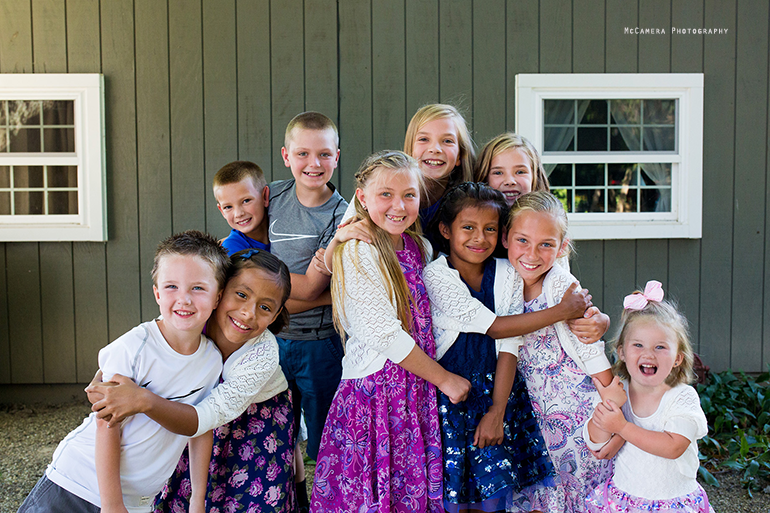 Say hello to the girls.  Can you get more adorable than this?!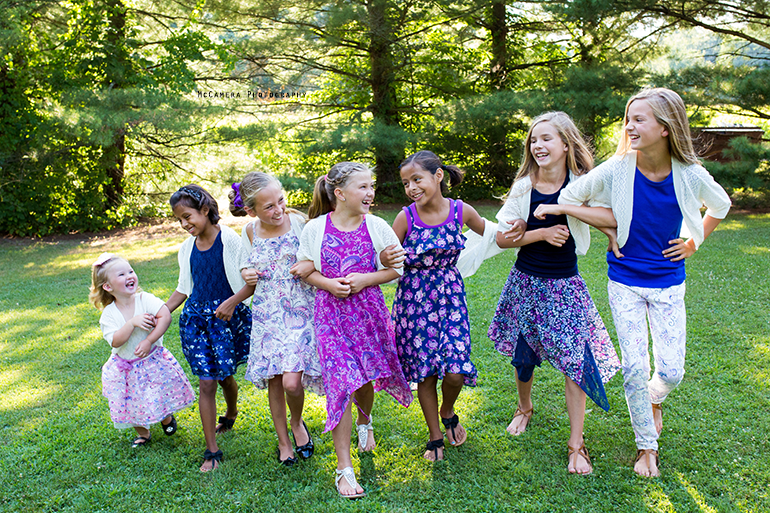 And the guys…I just adore the fact that all these cousins are such good friends.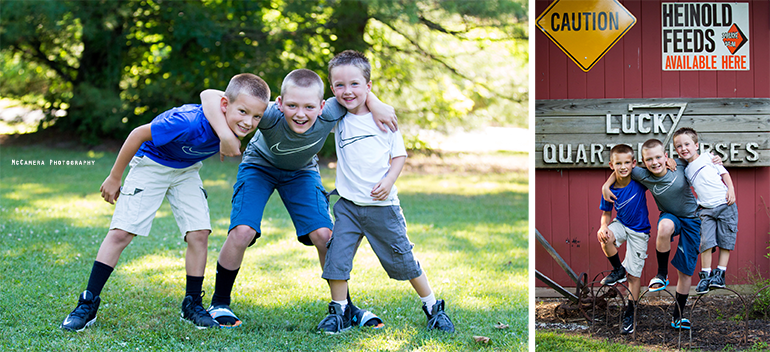 Gah!

Haha!  Yes, we have fun.  (P.S. – See Nick back there with the boys?)

Time for some portraits!  Get ready to be blown away by cuteness.





Time for a break before they change outfits.

Say hello to the individual families!  Brothers and sisters.  Guess what?  They made these shirts at grandma and grandpa's.


Can't get over the fact how perfect grandma and grandpa's place really was.

Then we got to the real fun – swimming!


Grandpa throwing grapes.  I never knew there were so many games you could play with grapes and a pool.


Plenty of pizza for everyone.  


When they got tired of swimming, there was baseball…

And trampoline jumping…

And storytelling and bike riding.

Ending with a favorite from the day.  (But really, this entire post is full of favorites!)

Becky & Ed,
We cannot thank you enough for inviting us into your backyard and allowing us to capture the excitement, fun, and love from the day.  We just adore your entire family.
-Caitlynn & Nick