Meet Suzanne and Casey!  She's from Pennsylvania.  He's from Indiana.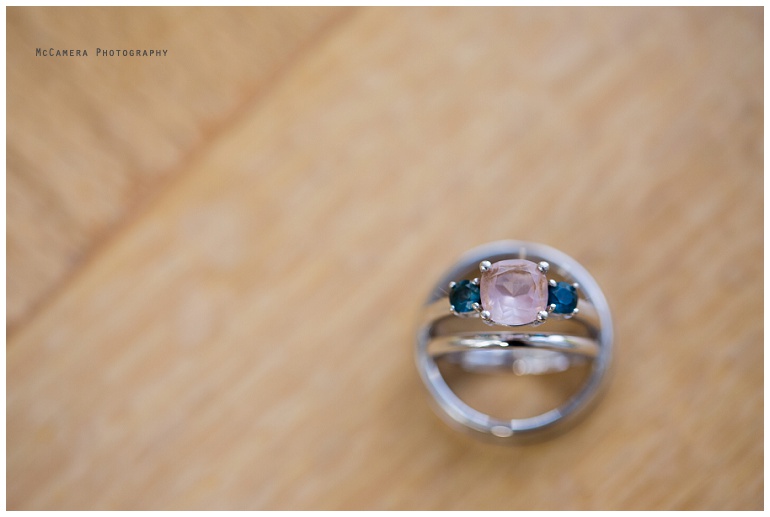 This is our second wedding at Rose Hulman's White Chapel in Terre Haute, Indiana.  Such a beautiful place.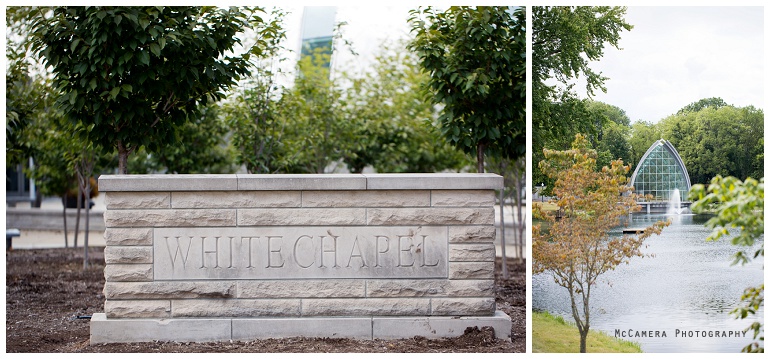 Suzanne is pretty awesome with technology, and she even has a job where she monitors a website for teens.  She kept all 16 bridesmaids and groomsmen up to date throughout the day.  On the right there, say hello to Suzanne's aunt!  P.S. – Her aunt didn't really fix her hair.  Her mom did; she's a hairstylist!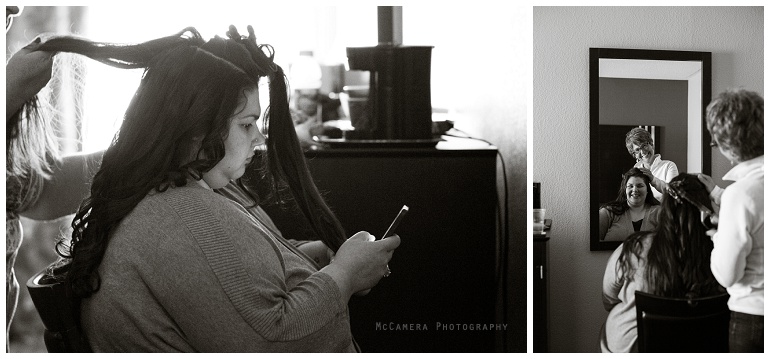 That dress.  So pretty.  Suzanne decorated the chapel with beautiful sunflowers that were grown at the farm of Casey's parents.

Instead of sand or a unity candle, Suzanne and Casey each brought a small amount of salt that represented them as individuals and poured it together during the ceremony.  Suzanne told me that the value of salt was quite high in biblical times.  People used to use salt as a means of sealing covenants, and they wanted to include that in their ceremony.  She said that after combining the salt, they solidified the irrevocable bond of their marriage.

Hi, Suzanne's mom!  We HAD to get a shot of her mom getting her hair fixed.  Remember, she's a hairdresser!


Oh goodness, Suzanne!  I'm dying!  So beautiful.

Meet Casey!  Nick spent the day with him and couldn't stop telling me how hilarious he was.  On the right: A letter from Suzanne's mom.

Groomsmen!

Just stop it, guys!  Love these shots so much.

I have never witnessed such incredible reactions to seeing the bride!  Bridesmaids on the left.  Dad on the right.

Awe, ladies, I want to go back to this day!  See that necklace?  Her friend, Erin, was actually wearing it as a bracelet, and Suzanne actually forgot the necklace she was going to wear.  It became her "something borrowed."  Sweet.

Right before dad and daughter walk down the aisle.

Text from Casey.  Alright, Casey, just melt our hearts why don't you.

See, we told you the location was gorgeous.

Left: Casey and Suzanne's dad.  Right: Immediately after their first kiss they put their foreheads together.  So much emotion.

I just love moments like this.

Oh, hello again, beauties!  Special story: Suzanne's flowers were wrapped in her veil from her First Holy Communion as her "something old." Her grandmother bought her communion dress and veil and she said that it was the perfect way for her to feel like her grandmother was with her that day.

The whole gang!


Suzanne, you look incredible.

I think Casey is wondering how he ended up with, not one, but two bouquets.  Now how did that happen??

Dying over your portraits!  Goodness, so much love!


First dance.



Their flower girl totally stole the show when she sang and danced to Frozen's "Let It Go."

Casey's mom had some moves!

Really.  You guys are adorable.

Suzanne & Casey,
Thank you for allowing us to spend the day with you.  You captured our hearts with your love.
-Caitlynn & Nick