Meet Amanda and Carl!  They are head over heels in love.  
And nose over nose in love too!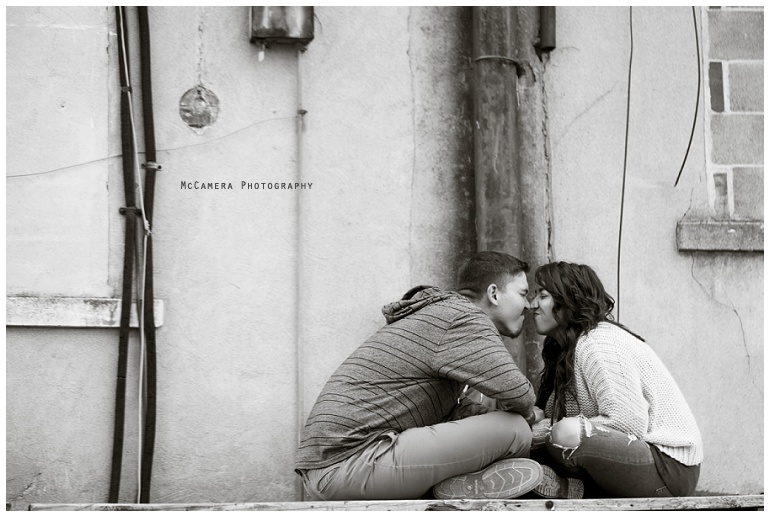 Sigh.  I love this shot; Nick took it.  We often have competitions.  He won this one.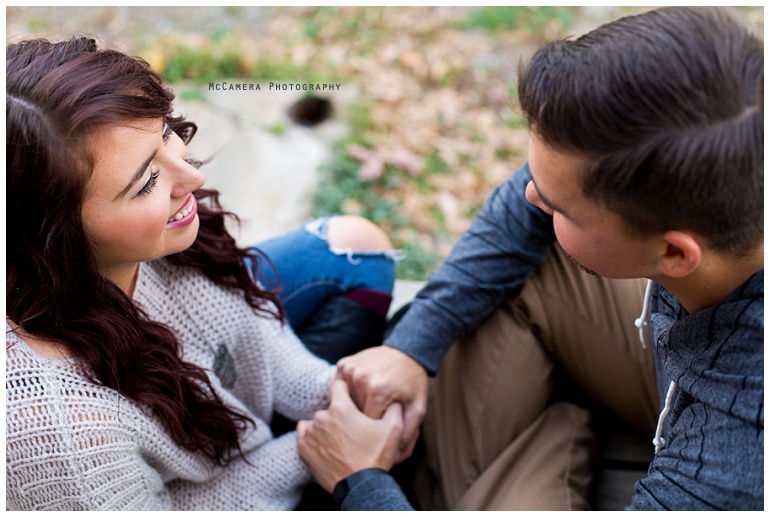 I think these two will testify that we sometimes shoot in strange locations.  The shot on the left (one of my favorites by the way) is right next to a dumpster!  Good thing you can't smell through pictures.



Sooo…this shot is not properly exposed, or properly taken, or properly anything, BUT I had to include it.  We were photographing Amanda and Carl across the street from a restaurant, and apparently these customers found all of us very entertaining and knocked on the window to get our attention.  They snapped some pictures of us, and I snapped some pictures of them.  Hello, friends who I don't know!

Oh goodness, so much love.


When we met with Amanda and Carl, I asked about the proposal.  Carl said that after he picked up the ring, he planned on waiting a while before proposing; however, he couldn't even keep it to himself for 24 hours.  He loves her so much he ended up proposing the next day.

There was a lot of laughter their entire session!

Oh, Amanda.  So pretty.

Next, we headed to Turkey Run State Park.  So much color!



One of my favorites!!


Another favorite!!  Beautiful nature.  Beautiful couple.


On the right: Amanda looks down, picks up that leaf, and screams, "Woah!  Look how big this leaf is!!"  Ha!  I adore your excitement.



Amanda and Carl,
We had a blast spending the evening with you guys.  We love how outgoing and friendly you are.  Thanks for your patience.
-Caitlynn & Nick