Meet Brandy and Mitch and their pups!  These two are getting married this year (Brandy and Mitch – not their pups), and we couldn't be more excited!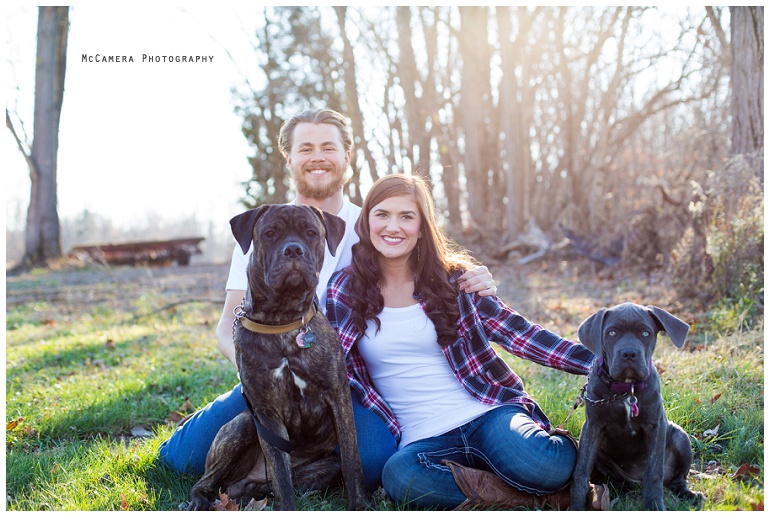 SO MUCH LOVE for these two.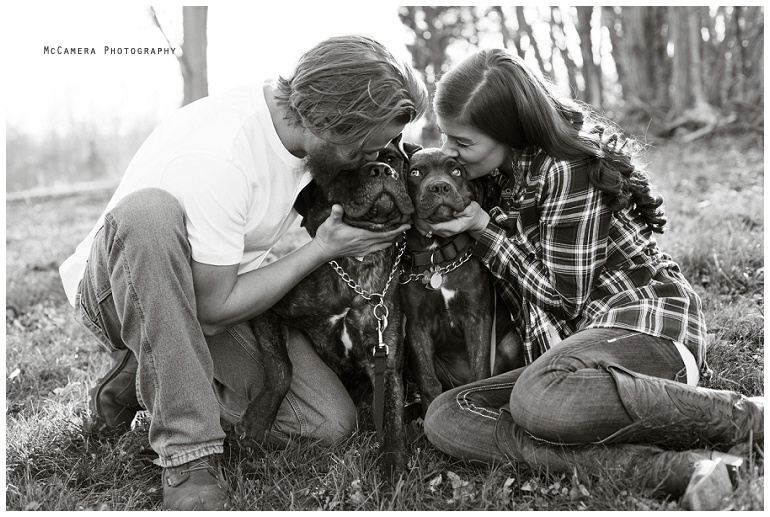 We photographed the majority of their session on their very own property.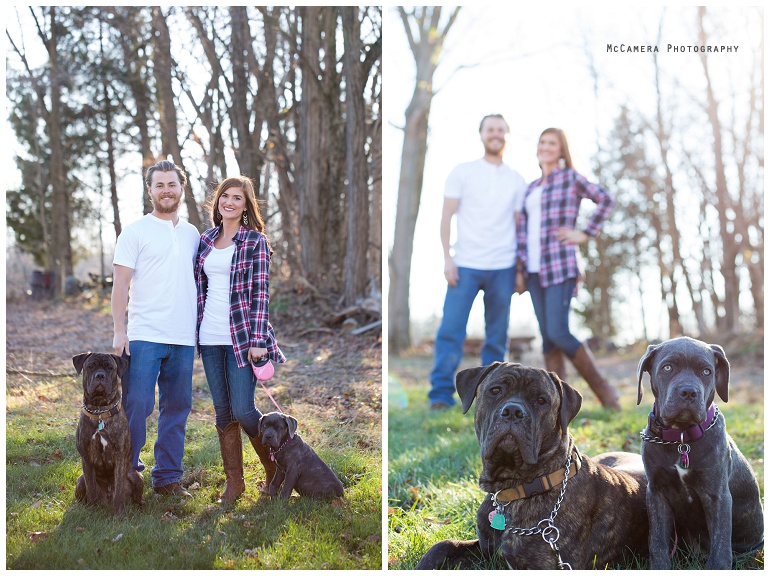 Perfect location, guys!  Love your land.

All of Brandy's loves – Mitch, her pups, and that ring!

See!?  They're the sweetest little family.  P.S. – They had their pups trained well!


Ahhh!!!  He looks so wise.

Mitch proposed on a bridge…in the rain.  Pretty romantic.  Nice work, Mitch!

We snatched a few shots outside the work truck.

…and inside.

Brandy you look stunning.  STUNNING!


Just a little dancing in the field.

And cuddling in the field.  Gah!  You two!!


Gorgeous.

A wise person once told me that front porch pictures are oh, so important.

Check out the new last name!  Coming this year!

When we first met Brandy, she let us know that Mitch is a gun safety guy.  This seemed like a totally appropriate ring shot!

Okay, you guys are killing me!  LOVE this image so much.

We left the country and grabbed a few shots in the city of Greencastle, Indiana.



Oooh, la la!  You guys are the cutest.

Brandy and Mitch,
You two are simply the best!  Thanks for making our evening a fun-filled one.  Can't wait until the wedding!
-Caitlynn & Nick