Meet Brantley!  We photographed his parents' engagement back in 2014.  Actually, they were our first engagement to hit the blog!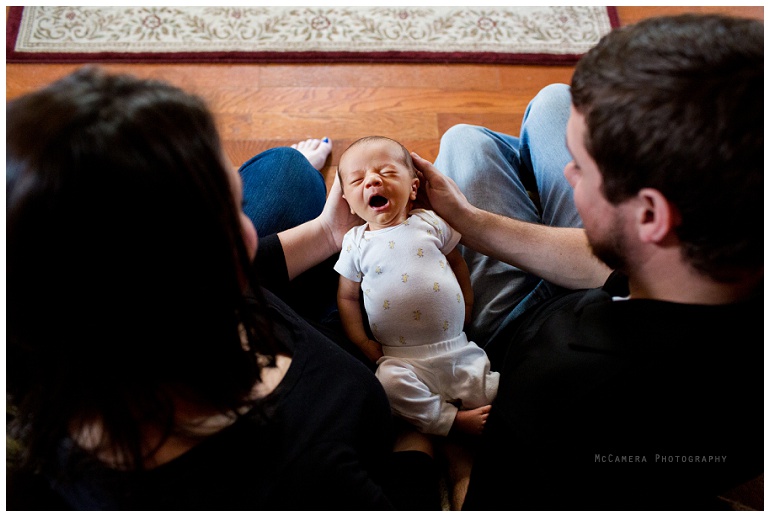 Love that scrunched up forehead!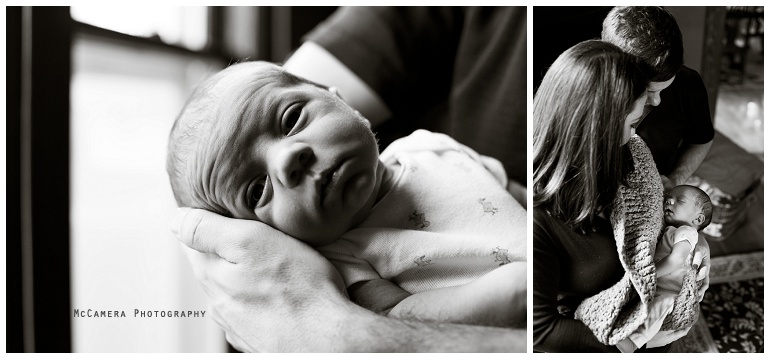 Abby, I'm dying a little bit over that shot of you on the left.  Gorgeous mamma!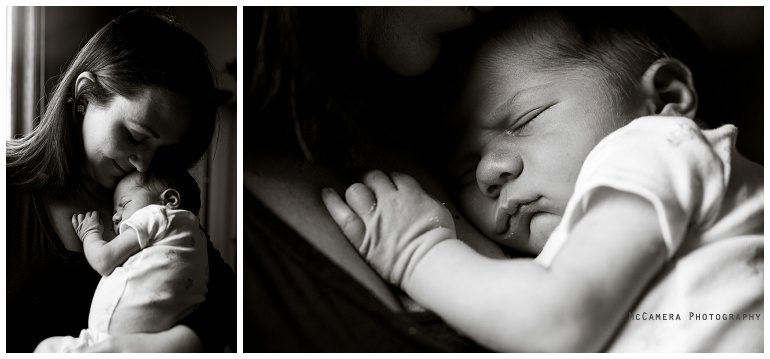 We shot this lifestyle session in their home.  We love shooting in a places that have meaning to our couples or (in this case) newborn!  Twenty years from now Brantley will see his newborn images with his parents in the home he grew up in.  Ahhh!  So special.

Ryan!  I can't get over these two shots.

Okay, let's be real.  I'm in love with this entire session!


So much emotion in black and white images.

Some adorable baby details coming at ya!

You two are going to make incredible parents!


Baby yawns.  Yes, please.

Another one of his toes because I can't get enough of them!  Adore those baby flakes.

Then we moved into the nursery.  Abby's friend painted this sweet saying.




Ryan's great-grandmother created that beautiful blanket for him when he was a baby.  Now it's Brantley's!



You guys are perfect.

Abby, Ryan, and Brantley,
Thank you for allowing us into your home to capture such a special time in your life.  You guys are simply the best!
-Caitlynn & Nick