Meet Jamie and Bill!  Oh, these two.  They are the sweetest!  We started off shooting in their backyard with their pups – Walter and Lilly.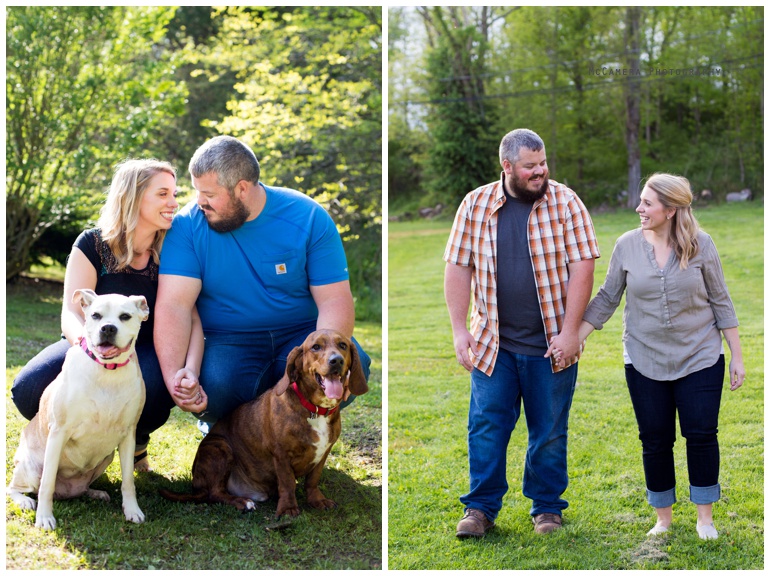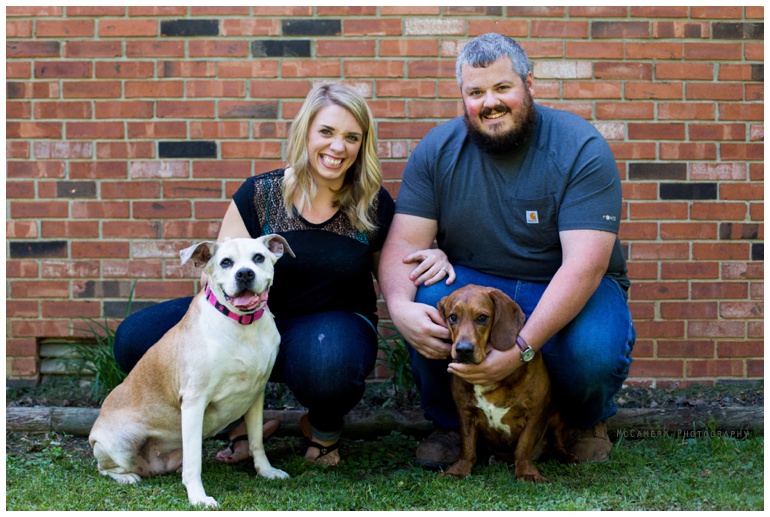 Hello, furry friends!  Stealing the show!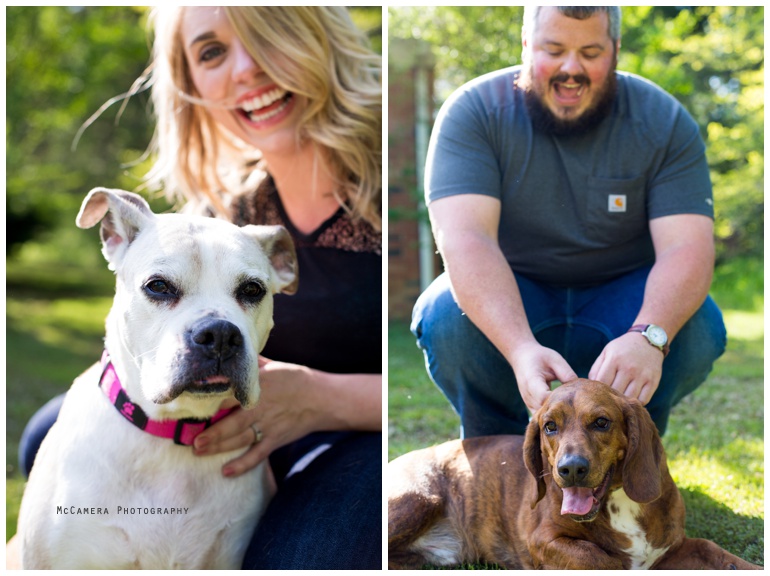 Before we left their house, I snapped a shot of this cute piece of art framed in their living room.  It suits their relationship well.

Bill works for the railroad and wanted some images with a train in the background.  He looked up the train schedule and planned when we needed to be there.  As soon as we pulled up, the crossing gates were moving down.  We all hopped out and went to work!   **Side Note: It is important to know that we safely obeyed all the laws relating to railroads.  It is never okay to shoot on a railroad.  Actually it is illegal and quite dangerous.  You can read more about railroad safety here.**


Then we made our way to Bridgeton, Indiana, since these two lovebirds enjoy spending time together there.


Oh, man!  I just adore that image on the right!  Jamie, you are gorgeous!

You guys made our job easy.

Love all the colors and backgrounds there!

HANDS!  Yes, hands tell us so much about relationships.

Oh, Bill!  Love the way you love Jamie.


Smiles through the whole session.


Then the rain came, but we had our umbrellas with us in case.  (We were actually a bit excited because we've never had the chance to use them!)


Jamie and Bill rolled with the punches, hopped in a field of flowers, and snuggled in the rain.

Jamie & Bill,
You guys are the best!  We enjoyed meeting Walter and Lilly, laughing the evening away, and shooting in the rain with you!  Cannot wait for the big day!
-Caitlynn & Nick
****************
A little behind the scenes for ya!