Meet Emily and AJ!  This sweet couple was married at The Barn of Coatesville in Indiana.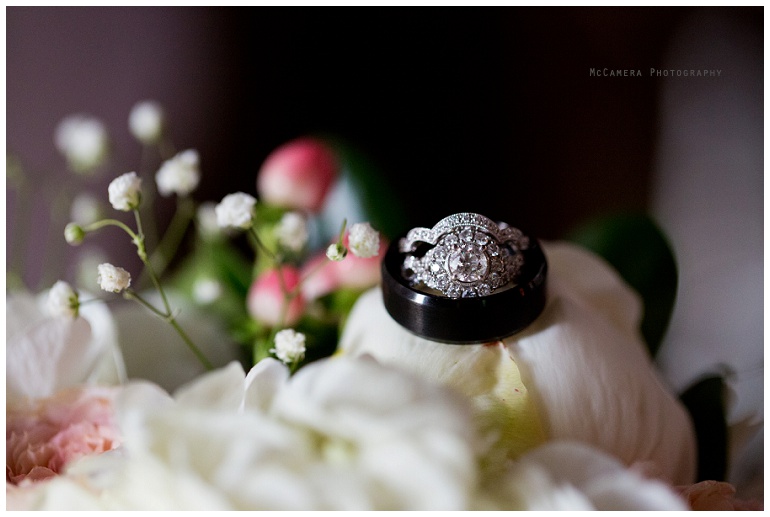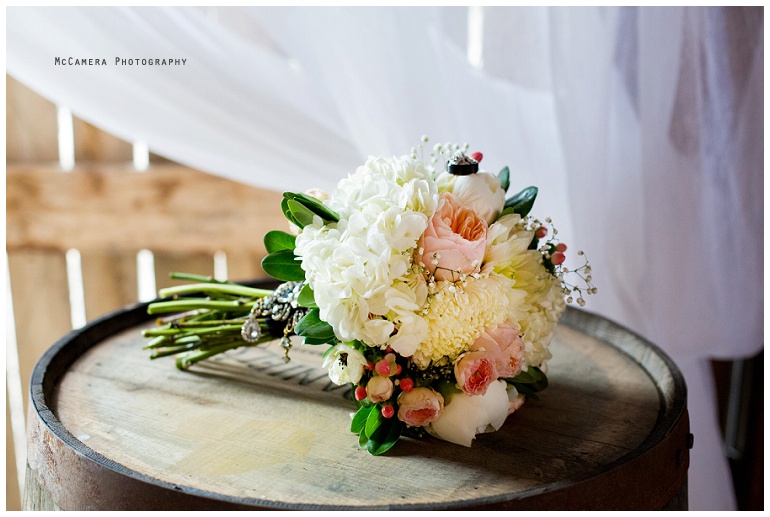 Emily had her mom's wedding dress adjusted and made it her own.  How beautiful is that!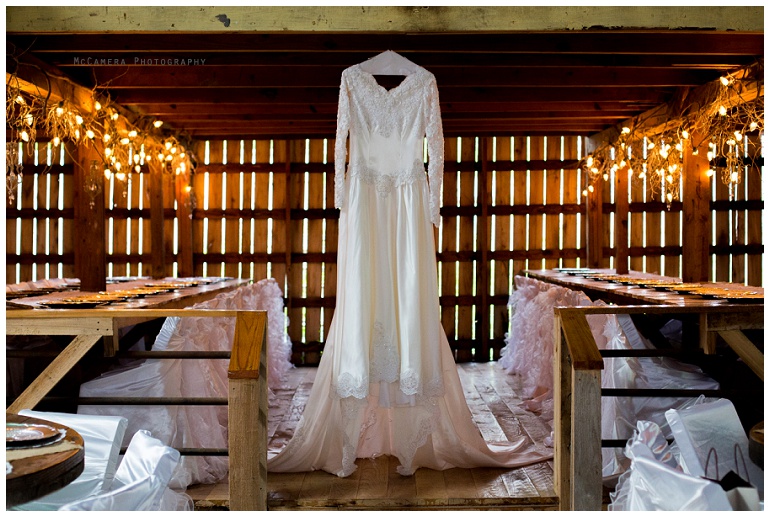 I often take the dress for a few minutes, find a spot to hang it, and grab a few images.  I love this location, but I must confess it was not my idea.  The talented Christa Pierce of Moving Memories Video Productions had the eye to place the dress here.  It's so great when we get to work with other creative individuals.

Check out that beautiful hair on Emily.

Meet AJ, friends!

An emotional first look with Emily's brother.

And her dad!

AJ, you looked incredibly handsome, and Emily, I love how much you were bursting with excitement.

In the exact location they were married.

Brides, it's awesome to grab a bridesmaid or two to help you out with your dress, carry bouquets, get water, etc., when you and your hubby-to-be go out for pictures.  If there isn't one with us, that's what we're here for!  Thanks for carrying Emily's dress!

Emily actually met AJ when she was seven years old.  AJ asked her parents if he could date her (not when she was seven!) a few years ago.  What a gentleman!

Helpful bridesmaids on the right showing AJ how to dip Emily.  Ha!

AJ proposed to Emily on a trail they often walk.  He carved her first name with his last name in a tree.  Sweetness!

Obsessed with this shot.  Gorgeous, girl!


Emily, you could not be any more adorable.

Woah!  Hello, handsome groom and groomsmen.  Love this image that Nick captured.

Emily was crazy excited when she heard the groomsmen had a jumping shot.  Ha!  Here it is!

Ladies, so pretty.

This group rocked it!

Any guy that takes the time to answer one of these calls is a good guy in my book.

Showin' a little attitude.

They made sure their ring was well taken care of before the ceremony.

Love those father/daughter walks down the aisle.



Say hello to Emily's beautiful mother on the left!


It was such a gorgeous venue to get married.  Sharing again – The Barn of Coatesville.

Before they dismissed tables to eat dinner, they decided to raise a little money for the bride and groom.  The table that donated the most money could get in line to chow down first.  We've never seen that before, and let me tell you, there were some hungry people in attendance!

Simply Sweet from Terre Haute, Indiana, catered plenty of delicious desserts.

We snatched Emily and AJ away right before dinner to grab a few shots of Emily in her reception dress!  It's perfect.


You two were incredible.


Speeches!  Emily's cousin gave a portion of her speech in the form of Meghan Trainor's song "Dear Future Husband."

Oh goodness, guys, you are way too cute.

First dance.

Their flower girl was sure to get some pictures of them dancing.

Father/daughter dance.

Mother/son dance.

Party time!



We love working with Bernie McGee from Terre Haute when he is the DJ at weddings we photograph.  He's great at what he does.



A great ending to the evening.

Emily and AJ,
We were thrilled to be a part of your day and loved everything about it.  Know what we loved the most?  You two – your kindness, graciousness, and love for one another.
-Caitlynn & Nick
******************