Meet Shelbey and Logan!  They were married in Terre Haute, Indiana, at The Main Event.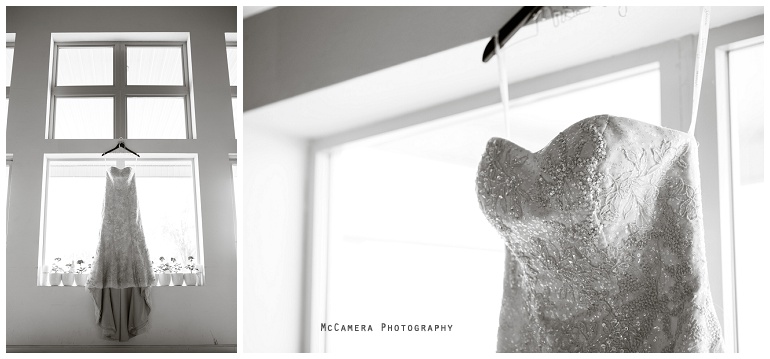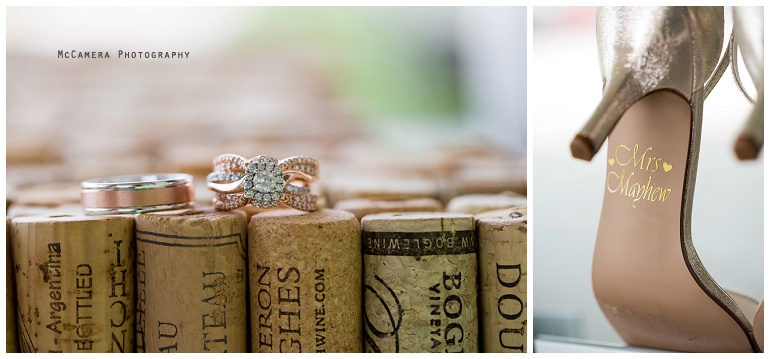 Need your hair fixed up?  Call Sonni!  She rocks.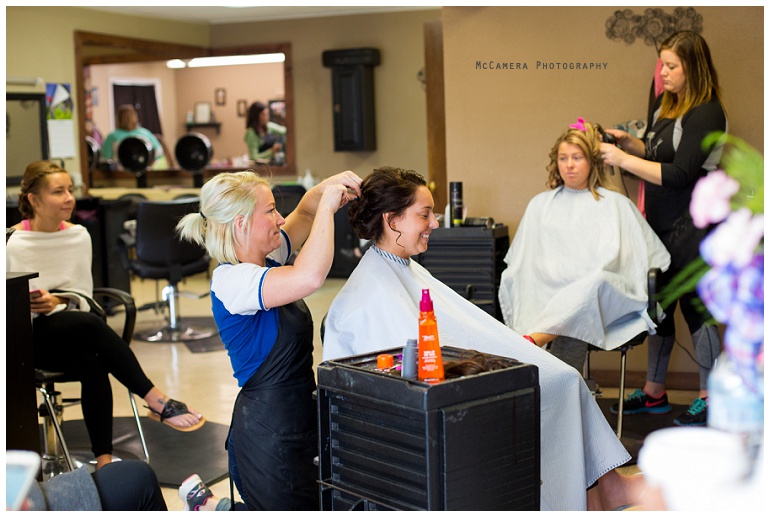 Love spending time with the ladies as they get hair and makeup done.

Finishing touches.

Hello there, beautiful bridesmaids!

Shelbey secretly decorated Logan's room at the venue with Batman decorations.  Wish I had thought of that idea for Nick when we got married!

Shelbey and Logan's son, Jaxon, ran back and forth between mom and dad while they got ready.

Cards and letters!


Jaxon, you're the cutest!

Ahhh!  Adorable flower girls in the next two images below.


That's Logan's mom helping Shelbey with her necklace.

And Shelbey's mom helping her with her dress.


Shelbey, you look incredible.

Gah!  Dying over your beauty.

Why, yes, you guys rocked this shot.


During the ceremony Jaxon performed an army crawl across the stage below mom and dad's feet.  He is certainly thinking, "They can't see me if I crawl like this!"

Instead of lighting a candle or pouring sand, these guys braided three cords.  Love it when we get to see new events during ceremonies!


I HAD to include this image!  An abundance of kisses!  He is unquestionably loved.

No worries.  We snapped the perfect family photo!

Gosh, I love wedding parties.

You both look stunning.  


Eeek!  I adore this one.

The cake topper is quite fitting.

First dance.

While mom and dad were dancing, Jaxon was entertaining the ladies.

Logan surprised Shelbey with a dance they put together.  Go Logan!

Father-daughter dance.

This night was full of surprises!  On the left, Logan's dancing with his mom.  On the right, Shelbey surprised her mom with a special dance for just the two of them.

The shoe game!

If you need some people to liven up your reception, just invite these guys.

Hello, pretty ladies!  Meet Ashley.  She's on the right.  After we photographed Shelbey and Logan's wedding, Ashley contacted us to photograph her family.  We can hardly wait to share THEIR images!  P.S. Ashley, your family is amazing.




This image reminds me of the TV show F.R.I.E.N.D.S.

Shelbey asked for some sunset images.  Yes, please!

We found this field of yellow flowers across the road.  Gah!  Can't get enough of you two.


Shelbey and Logan,
We LOVED your day.  Thanks for asking us to be a small part of it.
-Caitlynn & Nick