Meet Bryleigh, Derrick, and Casen!  I'm in love with this family session AND this family.  Bryleigh said she wanted a fun, natural session on their land.  Gah!  Yes, please.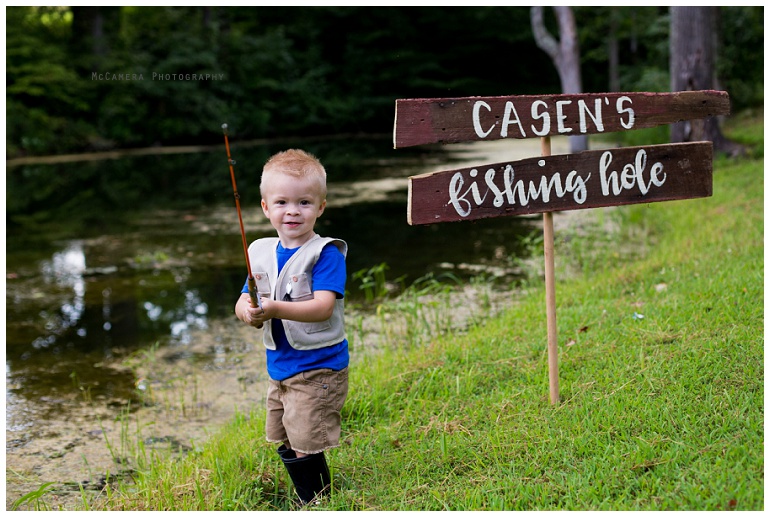 This little guy, Casen, recently turned two.  As you can see, he loves the outdoors and loves fishing.  Isn't he the cutest little guy you've ever seen?!?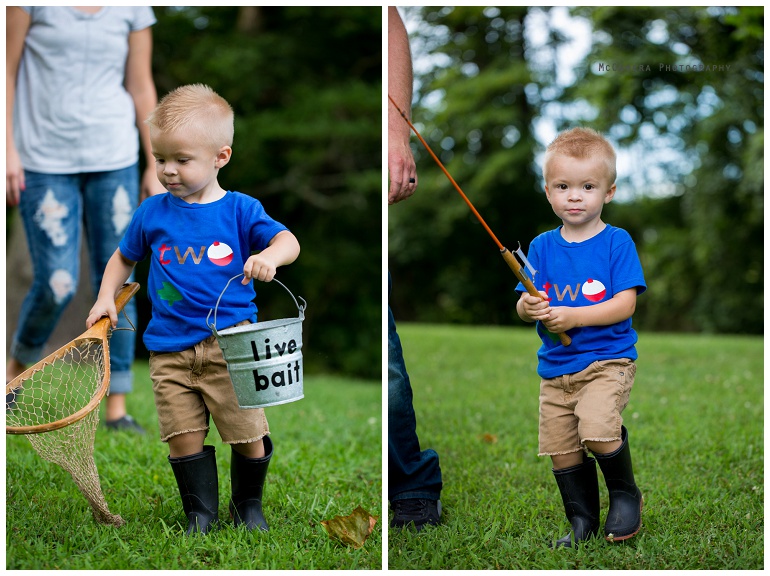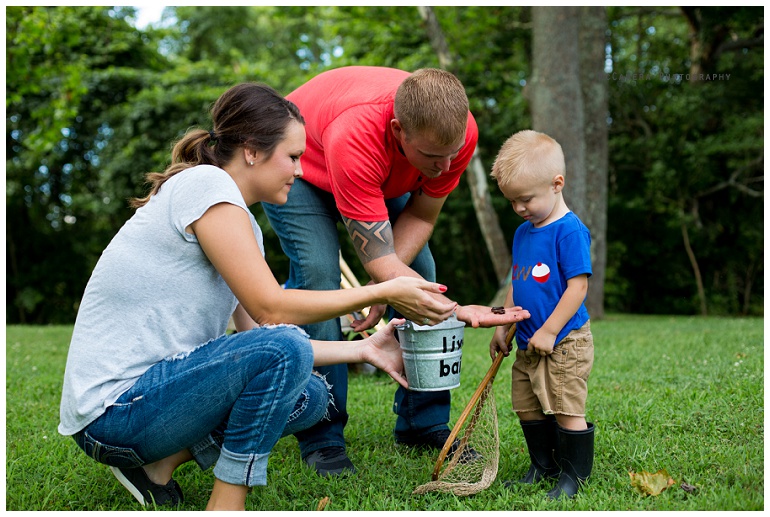 There were no fake props for pictures.  It's the real deal here, folks!

Casen gave the fish they caught a kiss before they threw him back in the pond.  He's much braver than me!

The vest.  The net.  The boots.  This boy!  I can't get over him.

Oh, my heart!

We simply let the three of them hang out and do what they would normally do together on an evening like this.

That tongue!

I'm in love with this image.

And this one!  You guys are perfect.

A few weeks after these pictures were taken, Casen had a big birthday party to celebrate!

Bryleigh told us that Casen often throws his clothes off.  I'd say we captured real life!


We took a quick break for some gummy worms.  Now those are my type of worms!

Cousins!

Lovin' on mama.

Bryleigh recently posted on Facebook how much Casen adores his dad and wants to be just like him.

Oh, there's that tongue again!

Stop it guys!  You're too darn perfect.


We took a break from the heat and snacked on some popsicles.  Casen even shared some with us!  P.S. Love mom's hand in this picture.

Nick and I talked these guys into some pictures of just the two of them.  Yes, so worth it!

Nick photographed them while Casen taught me all about tractors.

Derrick, I love how you love your wife.  These two recently had their fourth wedding anniversary.

Bryleigh with the two boys in her life.

Bryleigh, Derrick, and Casen,
Thank you for opening up your home (yard!) to us and being your real selves.  We have fallen in love with your family.  We so appreciate your patience on your images.
Caitlynn & Nick
***************************