Meet Tiffany and Cory!  We met them Downtown Indianapolis to start their engagement session.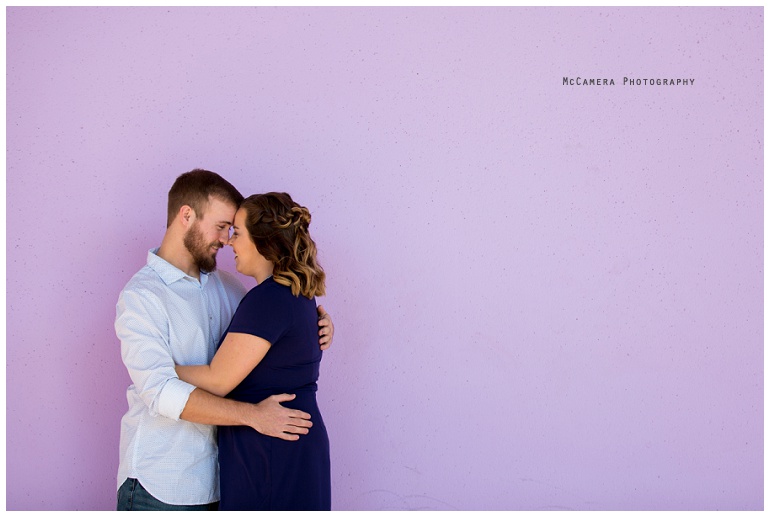 Get ready for some color + color + color!  When Nick and I were driving around, I said, "Woah!  We have to stop there!"  All this color just feels like happiness to me.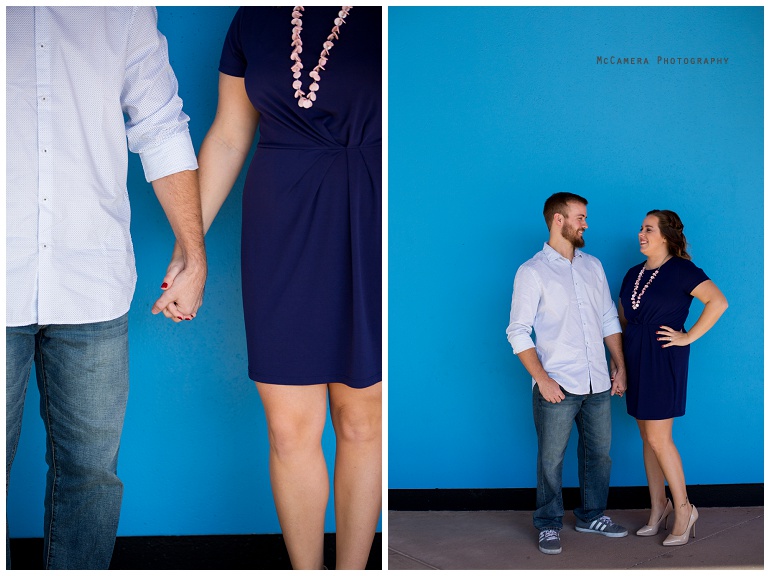 And these two are definitely filled with happiness.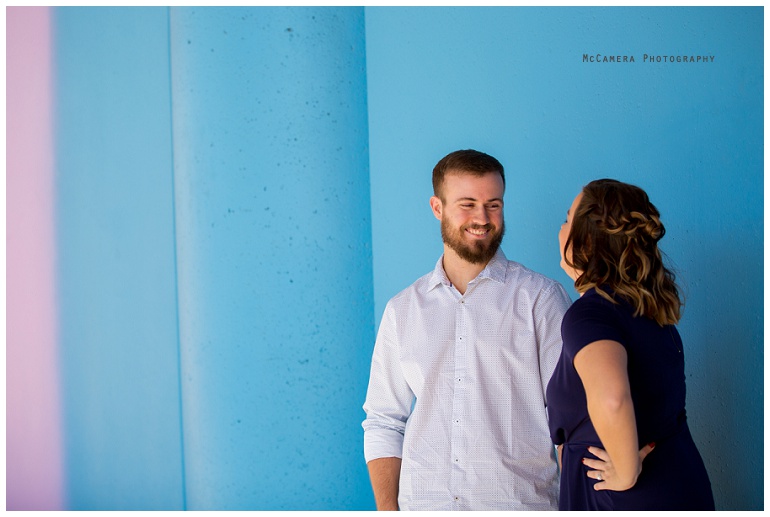 Love the outfits.


Gah!  It's like a little piece of heaven.


Cory proposed to Tiffany when they were on vacation in Florida.  Sigh.  Sounds perfect.

Love that shot of you on the left, Tiffany.

Love a girl who will throw off her heels.


Next, they had a quick outfit change, and we made our way to Garfield Park.

We also met up with Tiffany's mom who had Wrigley with her!

Wrigley stole the show with his good looks!


Told ya!


Guys, I want to go back to this evening.  You all are a blast!

Wrigley made some new friends at the park.

Are you kidding me?

He even showed off his high fives!


I'm going to say we planned the door to coordinate with their outfits.  Wink, wink.

Tiffany and Cory,
Eeekkk!  You guys (and Tiffany's wonderful mama) are the best!  We seriously cannot wait for your wedding.
Caitlynn & Nick
****************************************
Still can't get over all the color.  I'm in photographer heaven.


And Nick's in doggy heaven hanging out with Wrigley.  P.S. – A huge thank you to Tiffany's mama for helping out with Wrigley.  She was pretty awesome with those treats!