Meet Morgan and Ben!  This country-lovin' couple's wedding could not have been any better!  You'll see.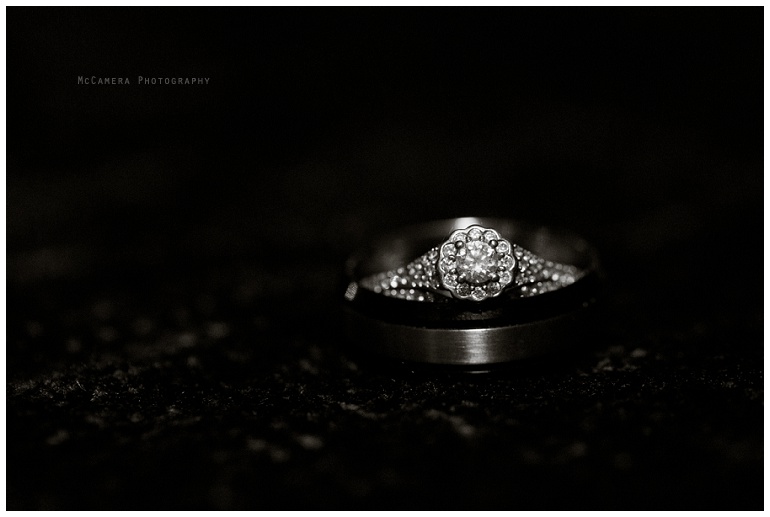 Jumping right in.  Those bouquets!  Those headpieces!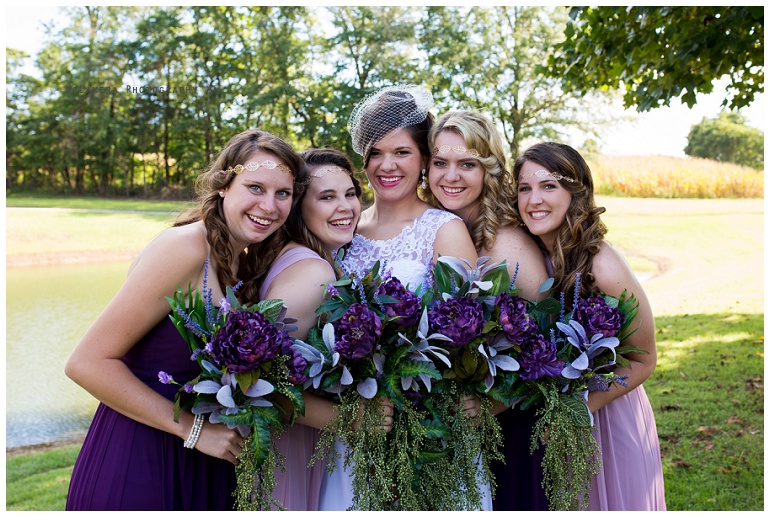 Hello, boys!  Lookin' good.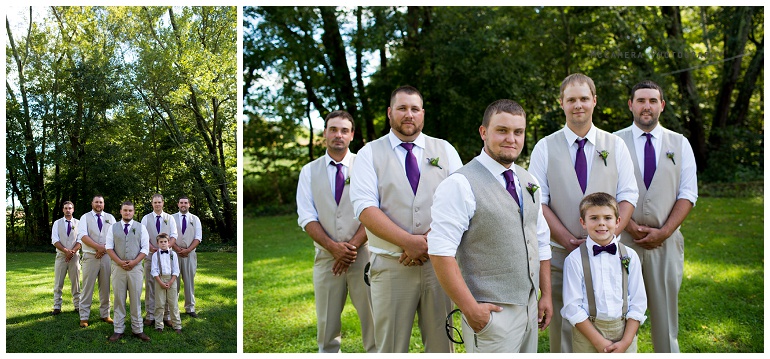 Showing a little attitude.


On the right: A first look with Morgan and her dad.  On the left: Some sister love!  A quick shout-out to Morgan's sister, Aubree.  She is an incredibly talented photographer and sweet individual.  You must check out her work – Aubree Nicole Photography.

Morgan's good friend, Krista, helping with those last minute touches.  Shout-out number two!  Krista owns Dimensions Salon in Clay City, Indiana, and Morgan works with her.  If you're in the area, let them doll you up.


Here comes the bride.

Like another wedding we photographed, forecasters predicted rain for this day.  As you can see, it was perfect!  Morgan had her heart set on getting married under this gorgeous tree, and it's actually on the land where she grew up.  Her father worked for days and weeks getting this area ready for them.  Totally worth it, right dad??



Morgan, nice choice.

That smile!


All the guests were picked up by tractors to be taken back to their vehicles.

Oh, these hands.  Generation image.

Wedding party!  Love those colors on you.


And another bridesmaid image…because I can.

Gah!  Dying over these next two.  And that birdcage veil!

Ben's so good to Morgan.

He totally rocked those portraits.




Love that tractor in the far background.

Nick's shots.

My shot.  Morgan that lipstick was made for you!  (And so was Ben.)

A few photos on her grandparents' front porch.

And next to her grandparents' shed.  Morgan!  You're gorgeous!

Yep, nice choice for a cake topper.

Speeches.  Morgan's sister, Aubree.  Ben's best bud, Ben.  Yes, Ben stood next to Ben!


First dances.

Father-daughter.

Mother-son.

Morgan and her bridesmaids surprised Ben with a pretty awesome dance if I do say so myself.  If you have seen Pitch Perfect, you know it.  Need a reminder?  Click here.


These two showed up in another wedding blog we posted last year where they showed off their impressive dance moves!


Hello there, sweet peanut.



Morgan's parents.

The grain and rawness. The excitement and passion. The emotion that takes us right back to this very moment.

Morgan and Ben,
You two are perfect for each other.  Thank you for treating us with such kindness.  We really do adore you both.
Caitlynn & Nick
******************************************
Nick's pairing up with their videographer.