Meet Jenny and Chop!  They not only dressed up for their engagement session, but their furry friend did as well.  Handsome little guy, isn't  he?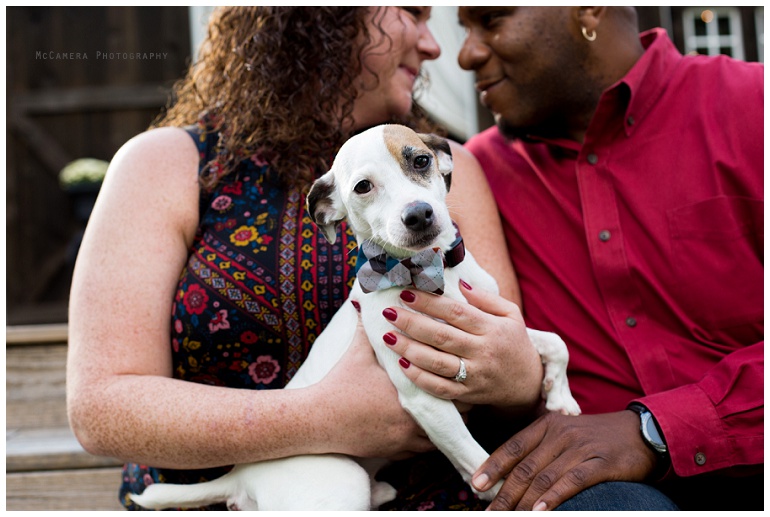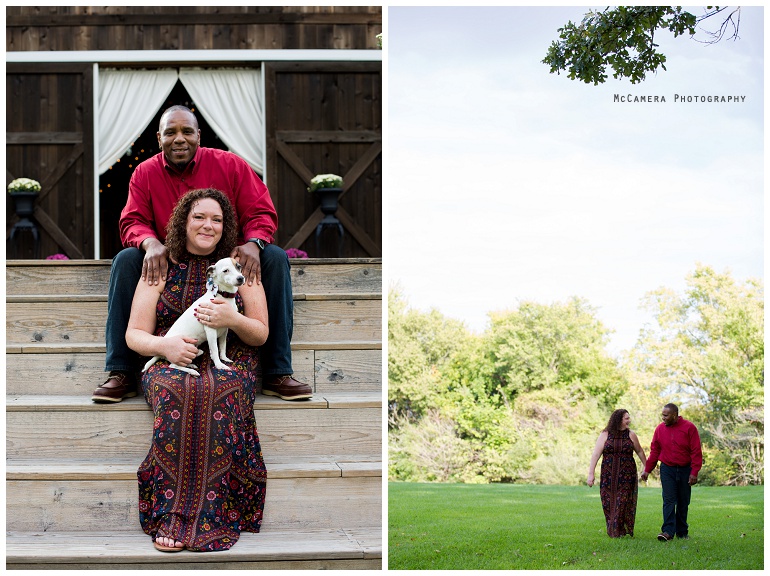 These two.  They're sweet, calm, and so easygoing.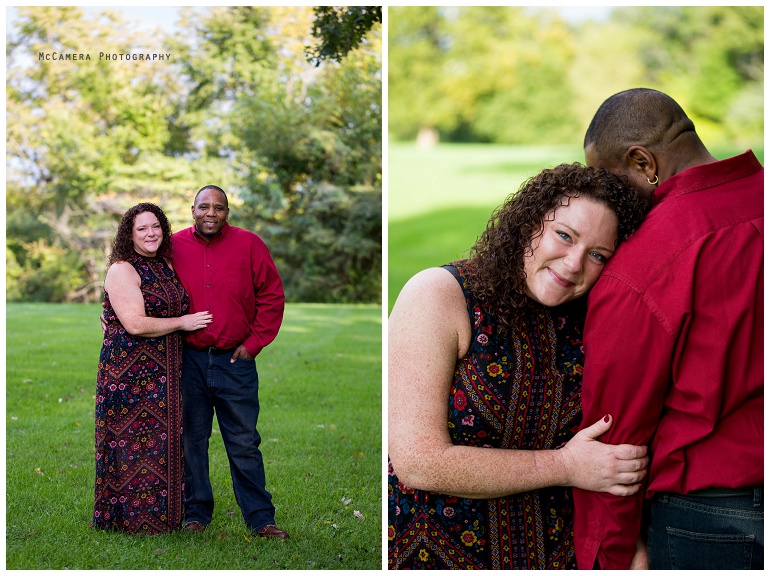 Yes!  LOVE that shot on the right.


Another favorite we posted on our Facebook page.


Their engagement session took place at The Barn at Kennedy Farm, which is where they will also be getting married.  Beautiful location.


Some lovins.

You guys look fabulous.


I can't get over his bow-tie.

A quick outfit change and we were back at it!

I'm pretty sure he's posing for the camera too!


These two knew each other several years before they started dating, but it all started when Jenny parked her car in Chop's parking lot to go to the Indianapolis Motor Speedway.  She planned on carrying a cooler all the way there – something like a mile!  He was kind enough to put the cooler in his vehicle and drive her there.  Jenny, I'm so glad that's where you decided to park for the day!


They love this swing at the farm and plan on incorporating it into their wedding pictures as well.

Jenny's shoe broke during the session, but that's not even the strange part.  Chop's shoe ALSO broke right as the session started.  What!?!  I guess that's just a good excuse to go shopping!  Whoop, whoop!


Sigh.  Love this image.


We ended the session in a field.

Gah!  Love.




Jenny, you look gorgeous!  Can't get over this image of you two.

Jenny and Chop,
We cannot wait for your wedding!  You guys were fantastic.  Hope you both were able to splurge on some shoes!
Caitlynn & Nick
************************************

Nick's always lovin' on the pups, and I think he's pretending to be Spider-man on the right.