Meet Katelyn and Evan!  These two are getting married this year, and we can't wait!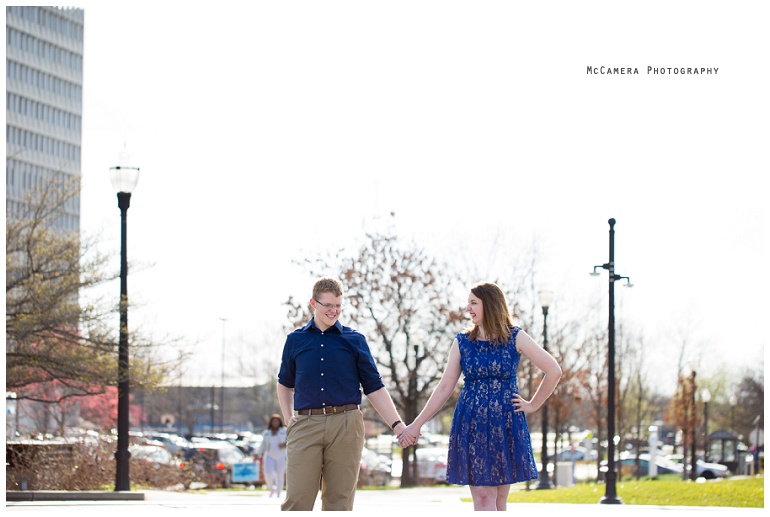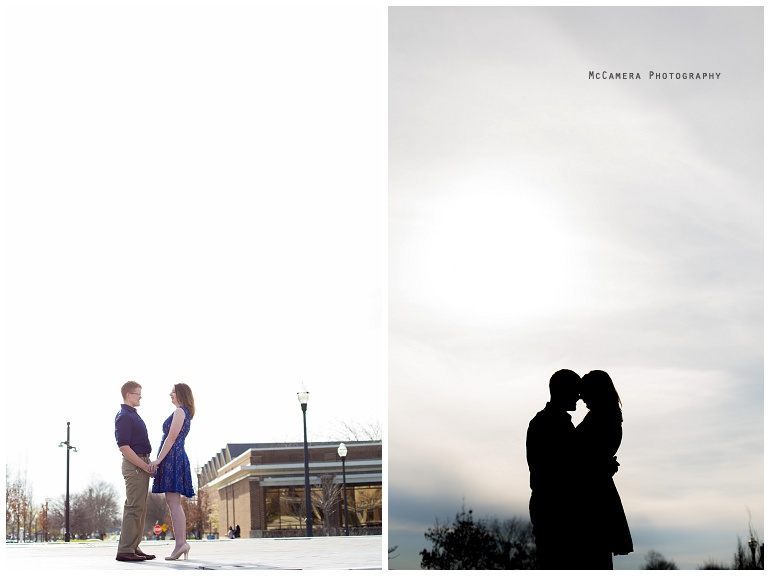 We photographed them at Indiana State University since that's where they met.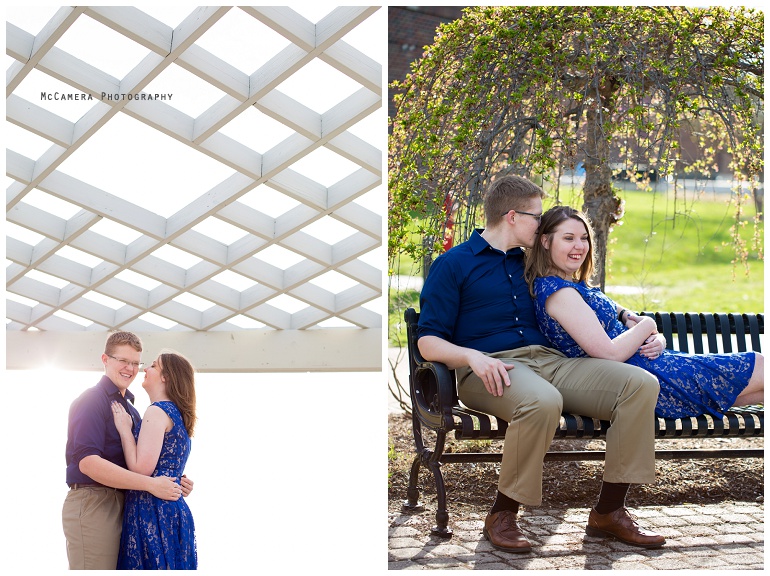 You should ask them about their ISU stories; they have some great ones!

See, right here.  THIS is why we cannot wait for your wedding.  Love your playful personalities.



We tried to get into the library, but it was locked.  No worries!  I'm loving the shots we took right outside.

Evan's proposal to Katelyn went a little something like this: Bought the ring. Built a miniature, handheld house. Put the ring inside the house. Proposed with miniature house. Said he wanted to build a house and life with her.

And these were taken right underneath the library!  A couple of my favorites.  P.S. – Katelyn, I love that blue dress on you!

We actually do sneak in those traditional, look-at-the-camera-and-smile images too; however, our goal is to capture your real personality and relationship with each other.


Hello there, blooming tree!  Don't mind if we stand next to you.


We really did have so much fun with these two!



Cuties.



Katelyn and Evan,
I love how much we laughed with you guys during your session, and we can't wait to continue that laughter on your wedding day!
Caitlynn & Nick
Nick.  Getting that shot.

I have no idea what's actually happening here, but I sure do look like a mom scolding her two children.  Ha!  This doesn't make our session look enjoyable at all!