Meet Kasey and Nick!  We met these two on Indiana University's campus for their engagement session.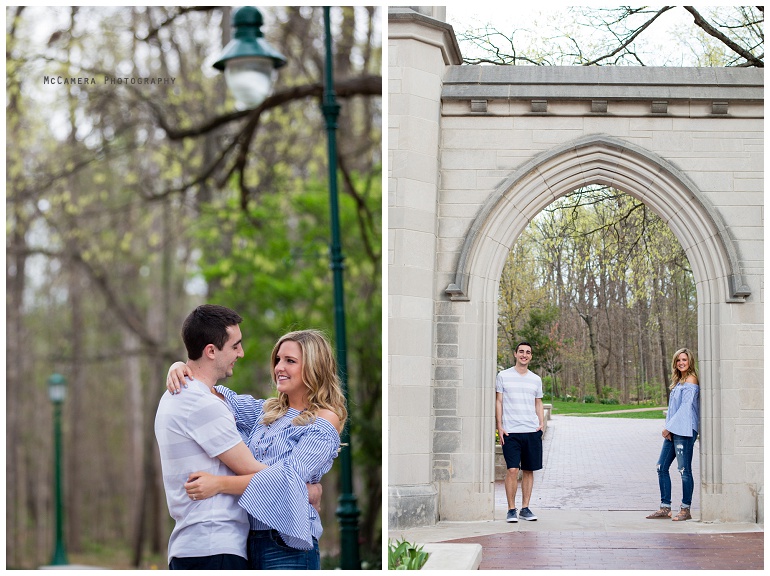 TWO Nicks for the evening!  Kasey's Nick and my Nick.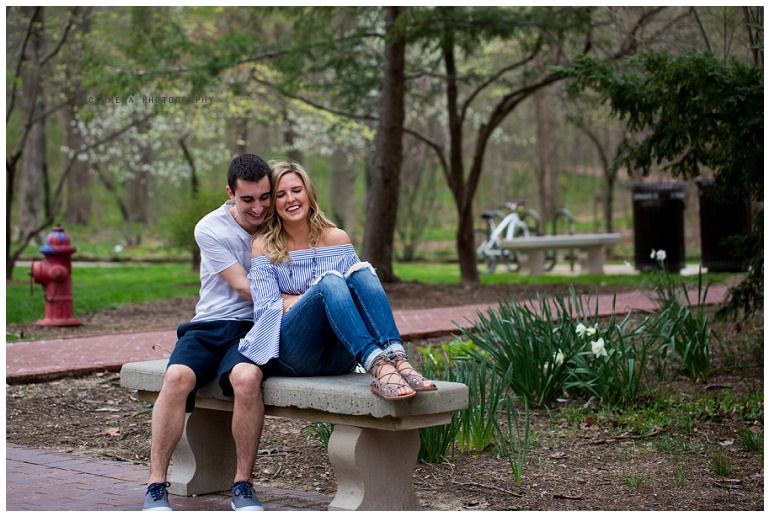 There was a likely chance of rain all evening, and guess what?!  Not a drop came down.  Poor Nick (my Nick!) lugged around all those umbrellas for nothing.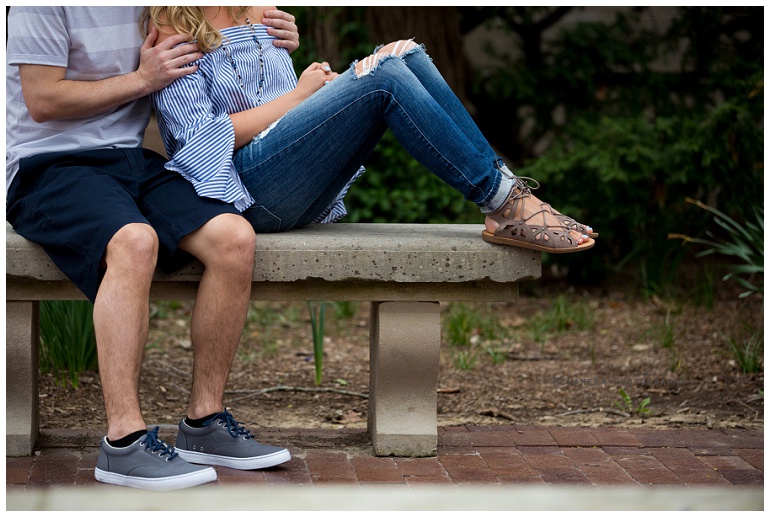 They both attended IU and met through mutual friends there.


Gah!  Kasey, you are way beautiful.

How did the proposal happen?  Well, I'm so glad you asked!  Nick proposed to Kasey while on vacation during a hiking trip in the mountains.  Woah!


Kasey loves flowers and wanted some in her images.  Found 'em!

These two are so sweet.  They even paid our parking meter before the session because 1. We never carry cash or change and 2. We apparently were not smart enough to figure out how to use our credit card to pay.  Thanks, friends!

We moved from campus into town.  Now we have Kasey's Nick, my Nick, and Nick's English Hut.  They said this was their go-to place when they were in college.



We even met some friendly strangers.  This one asked us to take his picture.  Of course we will!  Workin' it for the camera.

They both love basketball, especially IU basketball.

Stop it!  You two are adorable.


Oh man, I'm loving these black and whites.

Woo, woo!  Kasey, your legs are lookin' good, girl!  (Kasey's Nick, my Nick told me to tell you that your legs look good too.)


I adore this one.




You guys were perfection.


They showed us the way to IU's basketball stadium, and we ended our session with this little image of love.

Kasey and Nick,
Gah!  We love your personalities and genuine happiness.  Thank you for your patience and kindness.  Can't wait for the big day!
Caitlynn & Nick
This is how I act when I get too excited after taking a picture.

Yes, ladies and gentlemen, Nick will totally wear his Gears of War t-shirt to photograph your engagement.  No shame.

Umm…thank you to the owner of the teal bicycle!