Meet Mackenzie and Matt!  These two are getting married this October.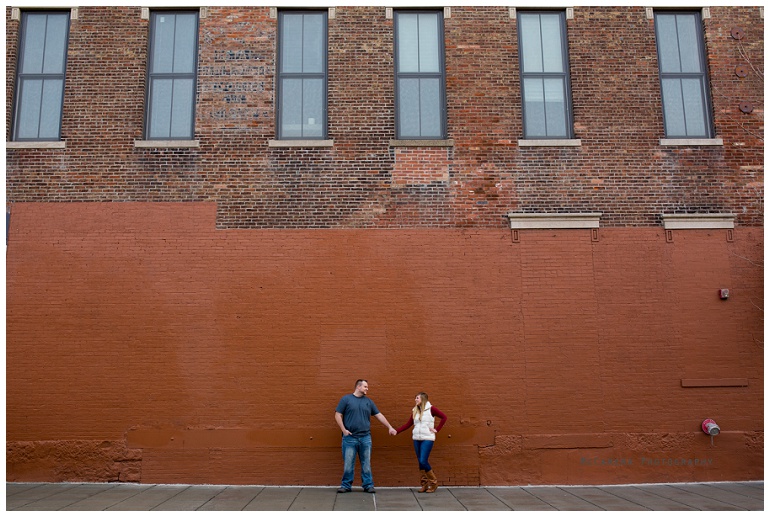 Mackenzie, you're adorable.  Love your rosy cheeks.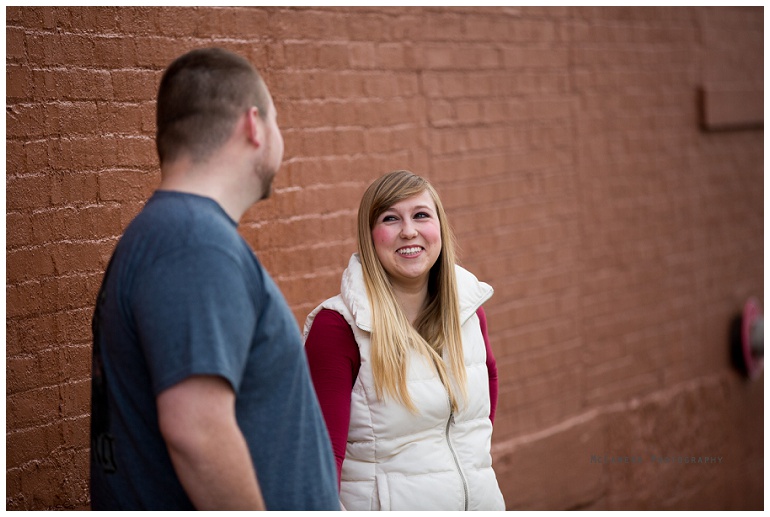 Matt has a pretty incredible ring story.  You'll hear about it in a bit!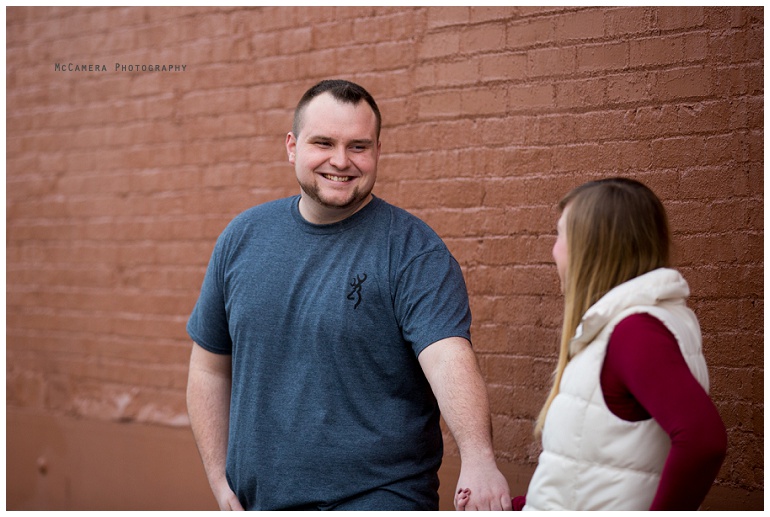 We shot their session in Greencastle, Indiana.  So many perfect places in this little town.


Gah!  You guys!

If you're ever in Indianapolis, these two recommend eating at Fogo De Chao.  One of their favorite restaurants!


As they were looking at us (on the right), a random pup showed up.  Looks like he wanted a little photo time too!

Obsessed with this shot. Shout-out to Matt for saying, "Hey, can we take a picture here?"


Taking a little walk through the field.

After Matt purchased a ring for Mackenzie but before he proposed, they met with an insurance agent.  During the meeting the agent kept asking questions about a certain amount of money spent at a ring company.  Matt gave this agent "the look" because Mackenzie didn't know he bought an engagement ring; however, the agent didn't catch on and neither did Mackenzie.  So it all worked out!


Hugs for days.

These two had the same college class, but didn't even realize it until later in life! 




The famous ring!

Mackenzie loves to sing and dance. Before they were engaged, she would constantly sing Beyonce's song "Single Ladies" to Matt and shake her hand at him (pointing out the fact that she didn't have a ring on it yet). When he proposed, he played the song "Single Ladies," got down on one knee, and asked Mackenzie to be his wife.
She can still shake her hand at him, but now it has a ring on it.


Mackenzie and Matt,
You guys!  We love your enthusiasm for life and love for each other.  Cannot wait for the big day!
Caitlynn and Nick
I'm always cold.  If Nick didn't mind, I would keep our house at 78 degrees all the time.  (Shhh!!  Sometimes I turn our thermostat way up when he goes to work and then turn it back down before he comes home.  Don't tell him.)