Meet Jennifer and James!  We met these two Reds fans in Cincinnati, Ohio, for their engagement session.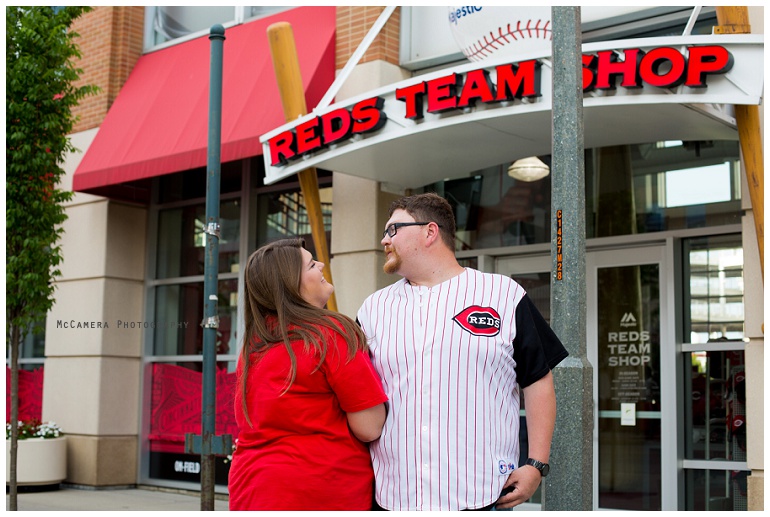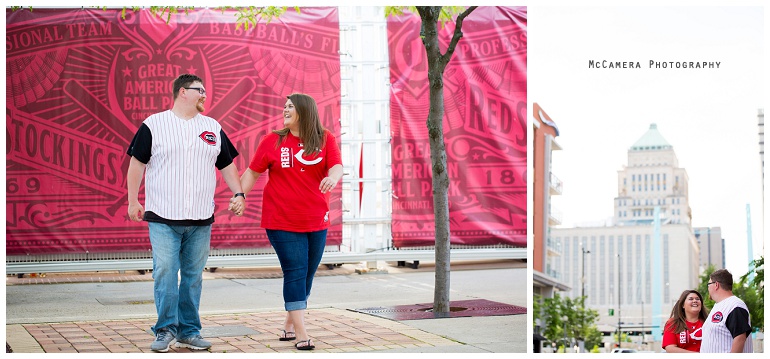 We, of course, had to stop by the Great American Ball Park while we were there.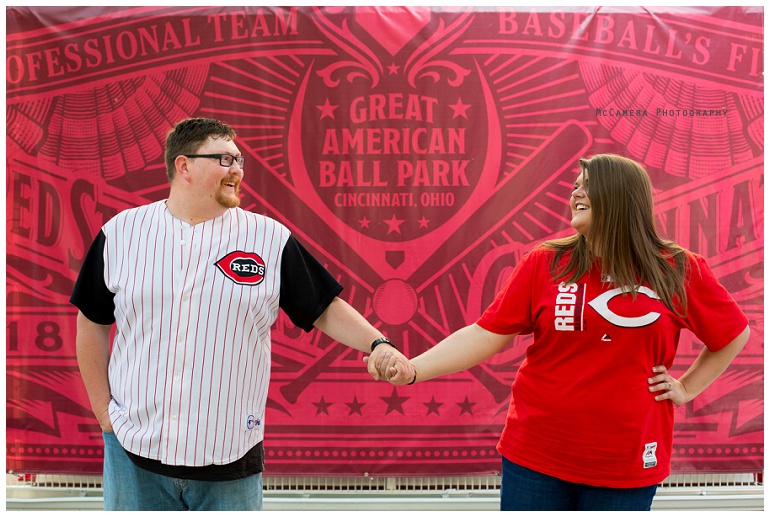 Smiles like this!  Yes!

A favorite!

Jennifer moved from Indiana to Arizona to teach a few years ago.  During that time she met James!  Now they both live in Kentucky.


Outfit and location change.


Gah!  Jennifer, you look gorgeous.  I can't wait to see you as a bride!

I want to shoot in Cincinnati all the time now.  So much variety.  Nature around the corner with so much snazzy architecture.

Any F.R.I.E.N.D.S fans out there?  Jennifer and I are both huge fans, and Jennifer introduced James to the show.


Love those Cincinnati bridges.  Love it even more with these two on it.


We had a few minutes left until sunset, so they changed into these stylish outfits, and we went to work!

Another favorite!

Totally different feeling in front of the stadium after the sun has gone down.



Oh man!  Can't wait to photograph your wedding.

The sun decided to leave us, but we managed to grab these last few shots on top of the stadium.



Jennifer and James,
You guys rocked your shoot.  We are thrilled to photograph your wedding and CANNOT wait!
Caitlynn & Nick