Meet Jessica and Zeph!  We met them at the fire station in Center Point, Indiana, for their engagement session.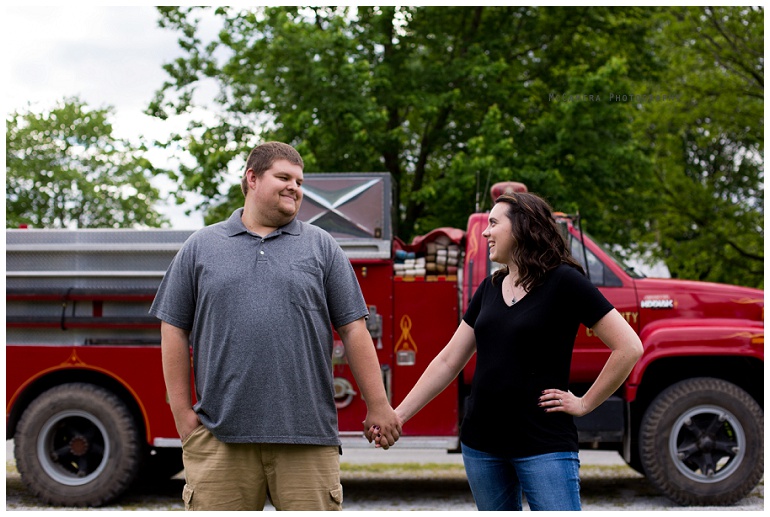 Gah!  I'm gushing over all your images, friends!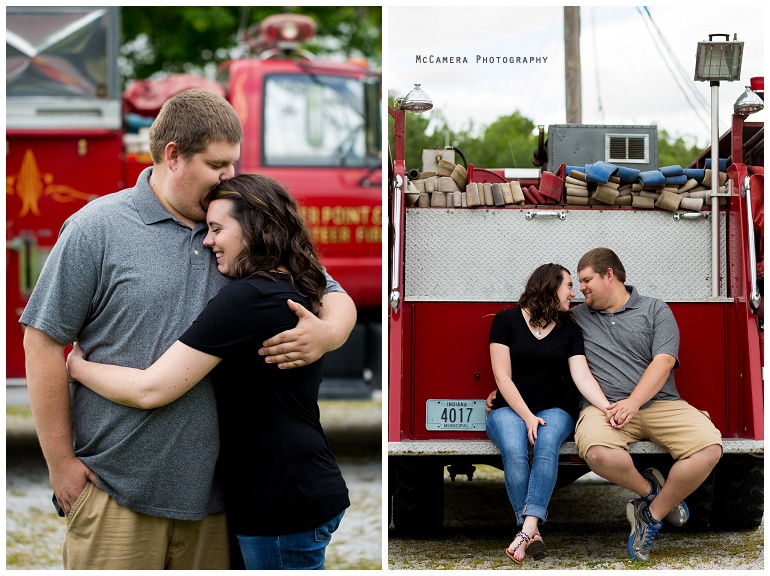 Jessica, you look so pretty and are simply beaming with happiness!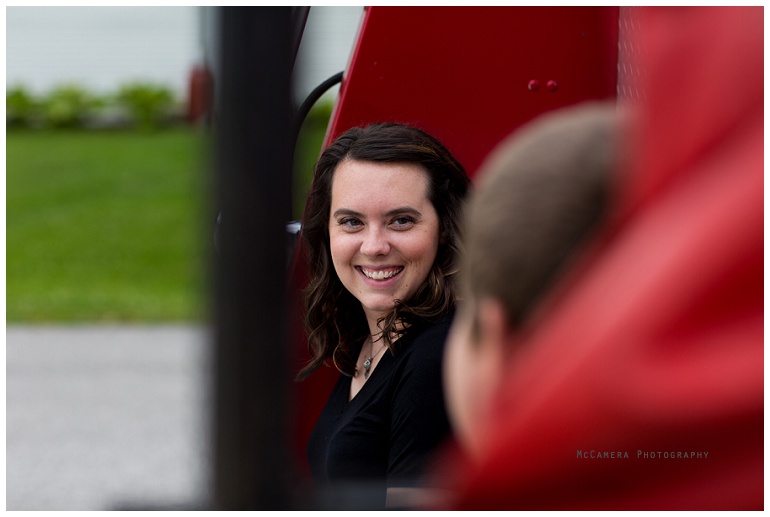 Zeph is such a good guy.  When I look at this image, the word "safe" comes to mind.  After getting to know Zeph, I can tell you that he genuinely cares about Jessica's safety.


So many favorites!

They met each other through Chrysalis.

Why the fire station in Center Point you ask?  Well, because Zeph works there!


Nobody wears firefighter gear better than you two.


Stop it.  Seriously, you guys are way too cute!


Then we made our way inside the fire station for a few shots.  Love the moody look of these.


Know what they are having for dessert at their wedding?  Cobbler!!

Outfit and location change.  These last few take place on the land where Jessica grew up.

Love that dress.




In case you couldn't tell, they are such a country-lovin' couple.

Jessica requested a ring shot.  Why of course!

You guys!!

Zeph decided to propose on their three-year anniversary in Jessica's backyard at the lake.  Right here!  (Side note: After Zeph proposed that evening, Jessica said I was the second person she called because she wanted to make sure I would have their date available to photograph their wedding.  WHAT?!  I'm crazy honored.)

Before Zeph proposed, Jessica told him that when she got a ring, she would get him a drone.  She kept her promise.

God provided a pretty amazing sky for us that evening.

Jessica and Zeph,
YOU GUYS!  Gah.  I love your relationship.  So happy you chose such meaningful places for your engagement session.  Thanks for seriously rocking your session.  We're ready.  That's right.  We're ready for the wedding!
Caitlynn & Nick

I believe we tried to use our hoods to repel mosquitoes.  It wasn't that effective.  (Sad face.)  On the right: Zeph showing Nick all those drone gadgets.  I think he wants one now.