Meet Chelsea and Craig!  These two sweethearts were married at The Commons in Columbus, Indiana.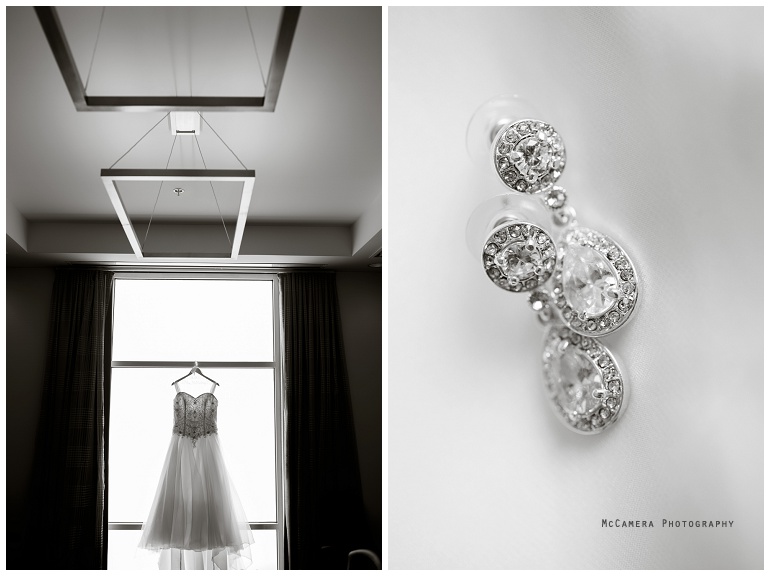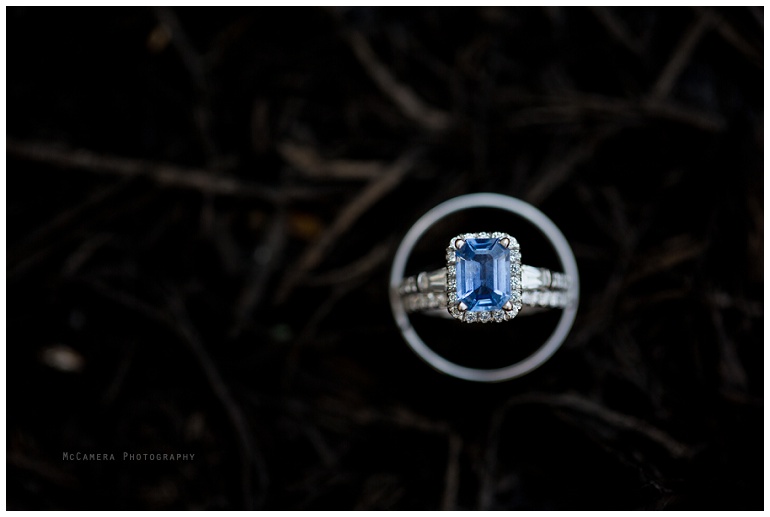 Here's the beautiful Chelsea!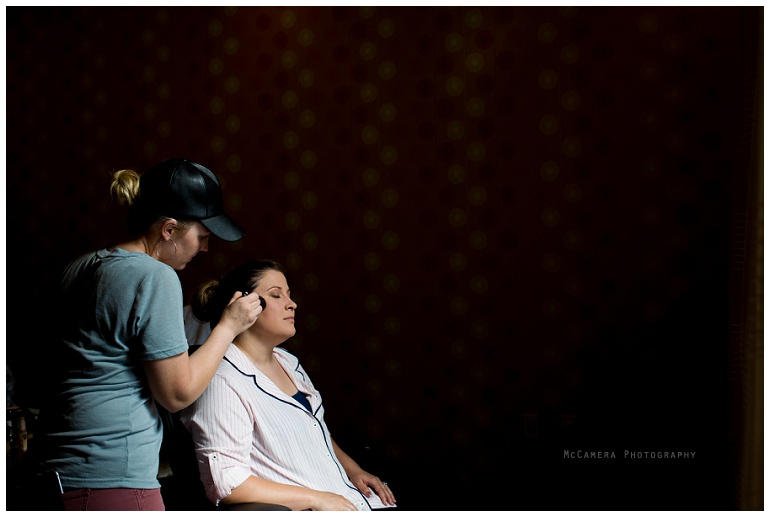 Public Service Announcement: If you can get ready in a room with some windows, that makes your images so much prettier!

That's Craig there on the right.  He's such a kind and thoughtful individual.

Meet Chelsea's parents!  When she saw them at the hotel bar, she requested a photo of them together.


How gorgeous is this bride?!

Her dad secretly told me that he planned on giving Chelsea this troll after their first dance.  Chelsea and her dad used to play with trolls when she was a kid, so Ms. Troll had her own little photo shoot throughout the day (shhh!).

Selfies happening on the guys' side.

Selfies happening on the ladies' side.

Most of our brides are pretty serious while putting on their dress as they have a lot on their mind; however, this smile never left Chelsea's face!


First look with her dad.

She showed off her dress, and he showed off his socks.

Time for the first look with Craig!

Gah!  That's a favorite on the left.  We found all this greenery near their ceremony and just knew it would be the perfect spot for their first look. They walked a few blocks (in their wedding-day shoes) to see each other for the first time here!  Thanks for trusting us, friends.


They are so sweet to each other.


You guys are perfect.

Chelsea!  So pretty.  Love that you left your hair down.


Chelsea's sister helped carry her dress and bouquet on her way to meet Craig.  Then she *discreetly – cough, cough* joined them for a few images.

Time for the groomsmen!  Definitely nailed the cool guy pose.

Ha!  I love this so much.

And the beautiful ladies!


And the whole party.

You guys!  I wish I could hug each one of you.  This wedding party also walked several blocks to meet up with Chelsea and Craig for wedding party images.  LOVE this party.

We made it back to The Commons.

Oh yeah!  Work it, guys.  Showing off those socks!

Ms. Troll wanted a little chocolate before the ceremony.

We had a little extra time in the schedule, so we were able to grab some portraits of Chelsea.  I'm dying over these.


I haven't ever seen a real-life princess, but now I feel like I have. Chelsea, you radiate beauty.

And we didn't forget Craig!  How handsome does this groom look?!

On the left, Ms. Troll became a bit greedy and stole their rings.  Don't worry.  We wrestled them back from her and returned them to the right people before the ceremony.  On the right, Grandma arrived!

They had their guests each sign a piece of fabric, so they could create a quilt with all the pieces later.

It's almost time!

Chelsea holding her mama's hand before she walks down the aisle.

If I remember correctly, Chelsea told her dad that she needed to hear something funny because otherwise she was going to cry.  Whatever he told her worked!

Sometimes we choose black and white images over color because when you strip the color away, all that's left is the emotion.


And he pronounced them Mr. and Mrs. McMuffin.  I mean Mr. and Mrs. McMurtrey!


After the ceremony, Nick tries to capture the wedding party walking down the aisle while I quietly follow the bride and groom to capture moments like those on the left.

Ms. Troll joining the receiving line.

During family pictures I may have bribed the flower girls with M&M's to get some smiles.  Grandpa, here on the right, asked me why he didn't get any M&M's since he smiled in his pictures.  Love this guy.

Speeches from everyone in this image!  Chelsea's dad explained that Chelsea is never on time for anything which is why she gave herself plenty of buffer time in her wedding-day schedule.  (P.S. – She rocked that schedule.)  He said there was only one time in her life when she was early for something and that was her birth.

Near the end of Craig's best man's speech, he said he had something private to share with everyone.  "Chelsea and Craig ARE EXPECTING!!…(long pause)….you to get on the dance floor!"

After the cake cutting, these two ladies were prepared and ready to take care of that cake.

Ms. Troll needed a drink before the first dances.



Ms. Troll finally made it into Chelsea's hands.

Then it was time to party.

Nick's shot on the left; mine on the right.  This flower girl's reaction!!

Father-daughter dance on the left.  Sigh.  So much respect for this family.  On the right, doesn't this beautiful bridesmaid look like Jasmine from Aladdin?!  Girl, you are the sweetest.  I will never forget your kind words at the end of the night.


YES!  Getting his groove on.

While their guests continued to party, we stole these two away from their reception for a few minutes.  Although it's pretty awesome to be surrounded by hundreds of close family and friends, it's also important to spend a little time alone as husband and wife.

On our walk back to their reception, Chelsea and I talked about how we both love the show Criminal Minds, but if it's late at night after watching it we turn on F.R.I.E.N.D.S. to go to sleep.  Anyone else do this?

They are going to England next year for their belated honeymoon.


Back to the party!



On the left, Craig dancing with his mom near the end of the night.



"But first, let me take a selfie."

Last dance of the night.

Chelsea and Craig,
YOU GUYS.  I can't even handle how much we adore you both.  We loved every. single. second. of your day.  Your family and friends are so kind, and you both are two of the most thoughtful and considerate people we have ever met.  Thank you for all of your patience.
Caitlynn & Nick

A little elevator romance.

Hi, Nick!