Sam and Brady are back on our blog for their wedding! These two were married in Spencer, Indiana.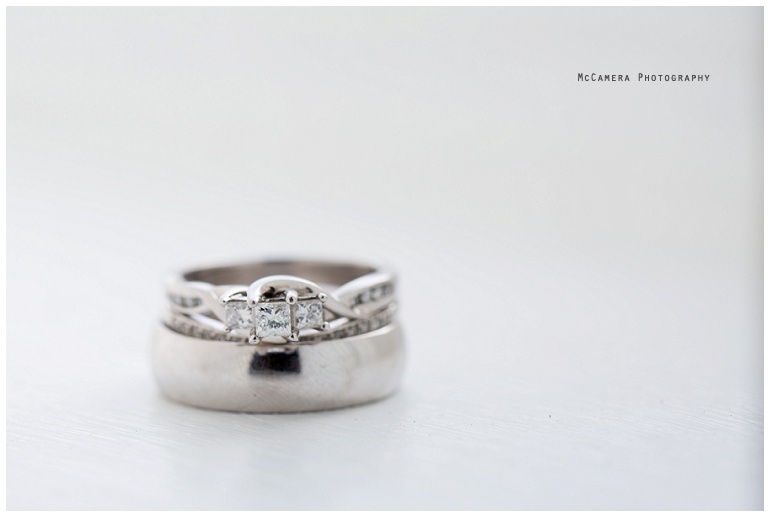 Hello, beautiful dress image!  When I saw this location, I immediately knew that I had to hang her dress right there.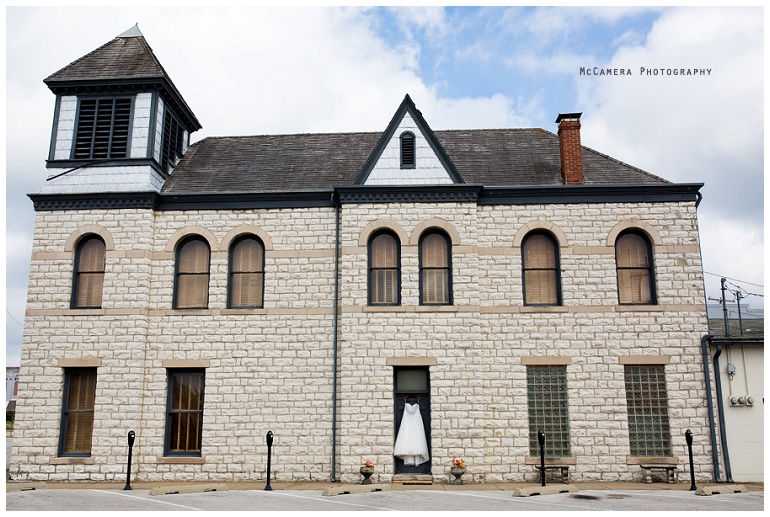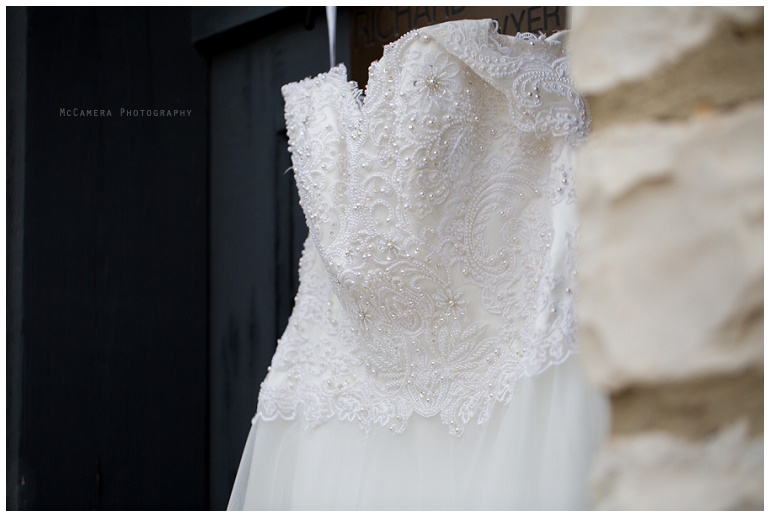 Makes my heart all fuzzy when I see the engagement images we took displayed at our couple's venue.

Sam had no problem with her groom, Brady, stopping by as she was getting her hair done.  Sam, thanks for being so easygoing.

Touching up those lips!

Sam's mom helping her with her jewelry.

I don't know what it is about brides putting on earrings, but I adore that moment.

Brady!!

Know what? Now, Brady is actually Nick's brother-in-law which means…Sam is Nick's sister!  So this was a very special wedding for us.

Both her best friend, Angie, and her mom helped her get into her dress.


Sam's mom put the finishing touches on her dress while Brady's mom put the finishing touches on his suit.


First look.  How completely adorable is this?!

If you remember their engagement blog, Brady surprised Sam with a Harry Potter scavenger hunt on the day of the proposal.  He surprised her again with a Harry Potter themed gift on the day of the wedding. Go Brady!

You can't go wrong with a handwritten letter.

Any other Harry Potter fans out there!?


Sam, you look absolutely beautiful.

One of my favorites!

As this lady drove by and saw a bride and groom, she gave a celebratory honk and thumbs-up.

Sam and Brady, thank you for being such a happy-go-lucky couple.


Yes, that's right. Your eyes are not deceiving you. This is a bride smiling and laughing while she is standing in the rain on her wedding day.  Girl, you rock.

Oh man, another favorite!


We always bring extra umbrellas in case this exact thing happens.

Having a moment with her dad before he walks her down the aisle.

Ha! Love that shot of Brady on the left right before the ceremony starts. Now that's a ready-to-get-married groom!



Same moment.  Nick's shot on the left; my shot on the right.  I may have been hiding in the baptistery for the shot below. You gotta do what you gotta do.

Sand ceremony.

Again, Nick's shot on the left; mine on the right. I love being able to shoot with my husband for many reasons, but one of them is having two different perspectives during the ceremony.

See the pastor behind them?  That's Pastor Tim. We love that guy and have now photographed three weddings where he was the officiant.

First dance.

Things became a little emotional when it was time for the father-daughter dance.

Mother-son dance.

I adore this guy taking a picture with his cell phone.  If you look real close, he has a return address sticker on the back of it.

Hugs with best friend, Angie.  Hugs with grandpa.

And a few more portraits of these two.


Back to the dancing!

Hugs from Nick.

Brady, thanks for making my Nick happy by making him jerky for Christmas.

Last dance.


Before they left, Nick grabbed a few more shots of them as husband and wife. I'm dying over them.


Sam and Brady,
You guys are the best. I feel like the day you had was made just for you. Your happiness, enthusiasm, and love for each other is evident. We love you guys.
Caitlynn & Nick
So in my mind I was excited, but this looks like the beginning of a horror movie.

And the horror movie continues, or maybe just brother and sister love?

Okay, phew!  See, we can be normal!