Meet Jessi and Aaron! These two were married at The Corner House in Rockport, Indiana.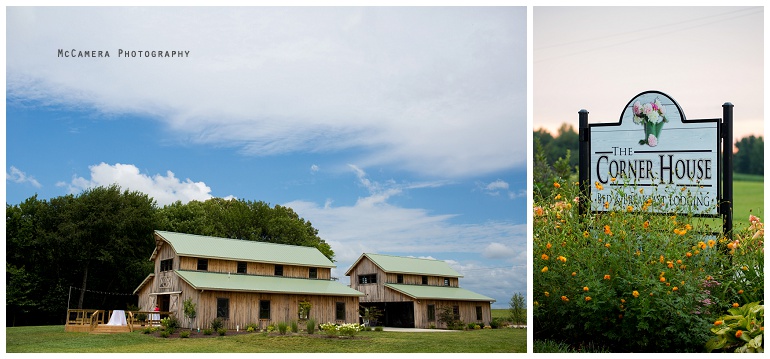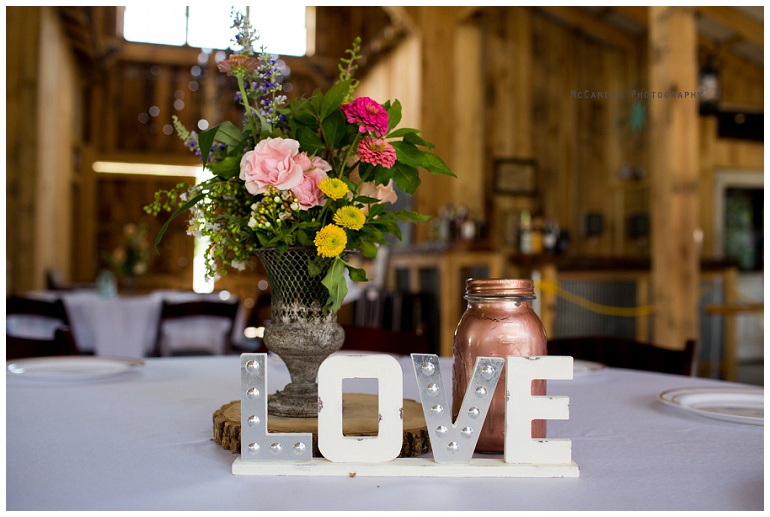 Meet the beautiful Jessi! All the ladies were able to stay the night in this beautiful bed and breakfast which was right next door to the barn you saw above.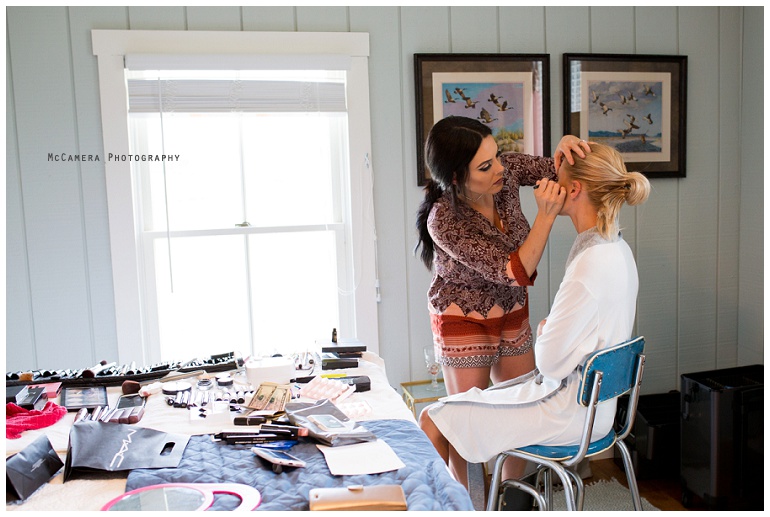 Seeing her makeup for the first time!

Jessi is a crazy talented hair stylist, so having her hair done was important to her. When she looked in the mirror after her hair was finished, she shed a few tears. Happy tears! (I loved this morning so much!)

Meet Aaron! We've never had a groom get an old-fashioned shave on the day of his wedding before! Very cool.


Jessi said that Aaron brings her small gifts like roses all the time. On this day, Jessi got Aaron a gift. That's right – those sunglasses! They look good on you, Aaron.


While Nick was taking some individual shots of Aaron…


I was taking pictures of the ladies putting on those finishing touches.

Jessi even helped her bridesmaids with their makeup.

Jessi, my jaw has hit the floor. You are absolutely STUNNING.

This dress was made for her! When she went dress shopping, the ladies kept giving her big, heavy dresses. She said, "Can I just get something light and simple?"

Jessi's mom placing the last thing her dad (Jessi's grandfather) left her around her neck.

This necklace. You might recognize this necklace (and the people in this blog!) from a previous wedding we photographed – Jessi's brother! Brandy and Mitch. Brandy was also able to wear the same necklace down the aisle at her wedding.


Gah! These portraits of you have me dying!

These guys! Oh, yes! They were perfect.


I don't think I've ever had a groom who smiled so much. It made my day!

Jessi's daughter.  AKA – cutest flower girl ever. AKA – mini bride.

Would you look at her bouquet?! Jenny, who owns the venue, also created the bouquets for the day. WHAT?! So much talent!

First look with her dad and stepdad.

The viewing station. (Where everyone watched those first looks take place.)

Are you kidding me?! Ladies, you are drop-dead gorgeous.

Love those side views. (Thanks, Nick!)


We called this the Cracker Barrel Porch Shot.

Whoever bought these sunglasses is a genius.

Aaron pinning the corsage on his mother's dress. Such a good guy!


Do you know why I didn't post a picture of Jessi's shoes? Because she walked barefoot down the aisle. Gah! I love the fact that she made this day exactly the way she wanted it.

Her daughter became a little stage fright (or aisle fright) when it was her turn. Jessi immediately calmed her down and gave her confidence. She did it!

Nick's view.

My view.


Jessi's brother-in-law, Chad, married them. He had a few surprises up his sleeve – like this cape! After he put it on he talked about the time Jessi made him ride a horse, and he remembers it flying! He told Aaron that he needs superpowers to deal with this family (especially the women in this family). The cape was a gift for Aaron.


They canceled their tent the day before and trusted the fact that it wouldn't rain. They were right! It didn't!

When it was time for their vows, it went a little something like this.
Officiant Chad: "I Aaron."
Aaron: "I Aaron."
Officiant Chad: "Take you Chad."
Aaron: *Laugh and long pause.  "Take you Chad."
Chad continued with vows that require Aaron to stick with Chad and sit with him at all the family gatherings. Ha! It was quite the ceremony!

On the left, first family photo!

Dear wedding party, I can't get enough of you all!

This shot suits these two so well. Jessi and Aaron were never for a second in a rush on this day. They took in every moment.


Goodness! A favorite!




Walking to the barn after pictures were finished.

This happened right after their reception entrance! Their excitement and joy just jumps right off of them.

Oh, my heart!


Speeches.

Mother-son and father-daughter first dance.


Jessi also surprised her mother with a first dance.

Then it was time for these two!


The kids called a meeting to discuss a very important matter.

Oh my heart is full!! We have photographed all of these sweet couples' weddings. Ashley and Will.  Brandy and Mitch.  And now Jessi and Aaron! These are the BEST people.

Time to celebrate!

Aaron's taking advantage of those superpowers.

Love me a good sparkler exit.

This band was a huge hit and kept the party going! Developmental Research – look them up!

Hey there, lovebirds!



Jessi, you're adorable.




Told you! This band knew how to rock it.

Soaking up the last moments of their day.


Jessi and Aaron,
It was truly an honor to photograph your day. It was perfect in every way. I wish we could all go back and relive it again, and hopefully these images allow you to do that. Your love for each other is moving and uplifting. Thank you for allowing us to capture it throughout your day.
Caitlynn & Nick
Always love working with these videographers – Matt Rice and Shanti Knight. If you haven't seen Jessi and Aaron's video yet, you must check it out!