They're BAAACK! Back on our blog for their wedding! It's Katelyn and Evan again. Whoop, whoop!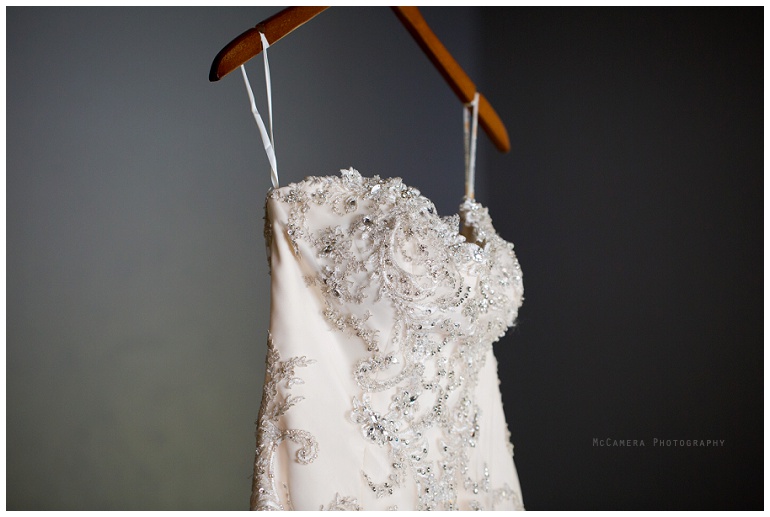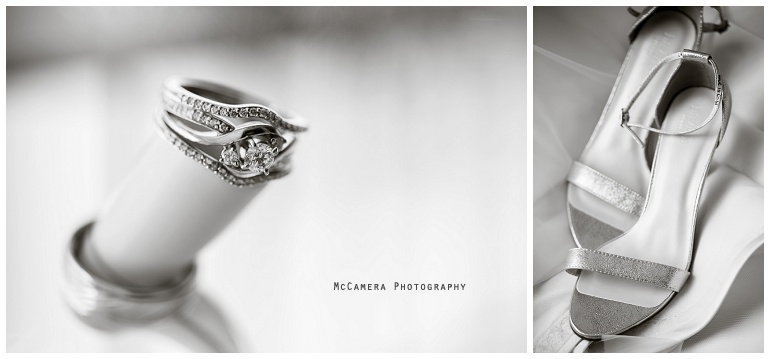 On the left, engagement images used as part of their guest book.  On the right, fun character seating chart! Find the table with Fred and Wilma to find your seat. They had so many great ones – Mickey and Minnie, Tarzan and Jane, Kermit and Miss Piggy, etc.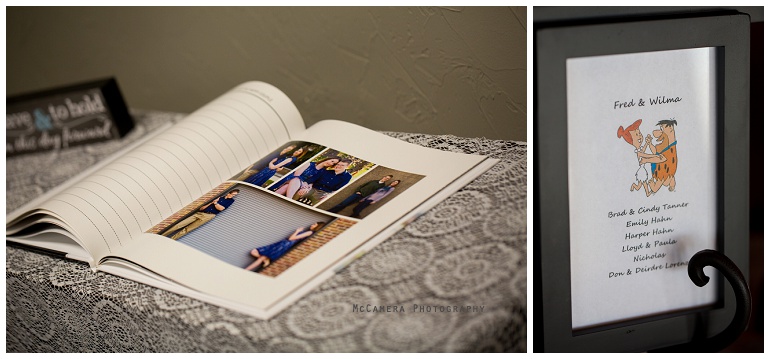 It's Katelyn getting those finishing touches on her hair!

Love mornings like this.

Evan's sister, Rachael, was a bridesmaid. Someone asked for some lipstick, and Rachael pulled ALL of these lipsticks out of her purse. Soooo…if you need some lipstick, she's got you covered.

These two adorable ladies decided to pop a little bubble wrap because what's a better way to start a wedding day?


I LOVE that shot on the left of Katelyn putting her earrings on.

Ladies! So much happiness, yes please!

Let's head on over and see what the guys are up to. It's Evan!


They got ready at The Main Event where they had their reception.

If you don't know this guy, you should. He's pretty awesome.


So on their way out for groomsmen pictures, they found these mallets for croquet and decided to include them in pictures. Sure, why not!?

Evan proposed to Katelyn on New Year's Eve surrounded by Katelyn's family. What a way to bring in the new year!


First look with Dad.

Katelyn's dashing parents on the right.

I must tell you that it was a blast to hang out with these ladies all morning.

Ahhh!!! So much pretty!

One bridesmaid. One flower girl. One ring bearer.


Katelyn slipped this note with Evan's boutonniere, so he'd find it when he put it on.

And Evan secretly put these puzzle pieces with Katelyn's bouquet, so she would see them when she picked it up. "You are my missing piece. You fit me perfectly."

The ring bearer decided to play a little foosball before the ceremony.

Katelyn hid behind this divider until it was her turn to walk down the aisle. Trying to sneak a peek!

Hug between Evan and Katelyn's father.

They were married at Mount Pleasant United Methodist Church in Terre Haute, Indiana.

So this happened during Katelyn and Evan's ceremony! Yes, that is Nick…standing in front of Katelyn and Evan…in the middle of their ceremony…taking a selfie! WHAT!?!
Evan messaged Nick a few days before the wedding to ask him if he could help him out with something special during his vows.
Near the end of Evan's vows, he looked at Katelyn and promised the little things would continue during their marriage such as making her chocolate shakes, holding her hand every chance he gets, putting out kitchen fires (I want to hear that story!), etc. He ended with, "And lastly, I will take random selfies with you regardless of if you are looking." That's when this moment happened.
On the left – my shot.  On the right – Nick's cell phone selfie.

These two were SO HAPPY. Gah! I love them.

This ring bearer actually held the rings. (I think this is the first time we've seen that!) He was so professional and polite.


You did it!

One of the bridesmaids told me that Katelyn and Evan were around the corner in the church library. This is what I saw when I peeked around the corner.


Wedding party – rocking it.

Awe, Katelyn. So pretty!

One of my favorites!

First dance surrounded by all their friends and family.

Father-daughter and mother-son dance.

Time to get the party started!



Evan and his sister (remember the lipstick!), and Katelyn's mom rocking it on the right.


We took Katelyn and Evan outside for some sunset shots. Doesn't this image just make you want to be friends with them?

Evan, workin' it for the camera!


Holding hand images are always some of my favorites.



Yes, yes, yes!

When I saw an arrow, I had to use it.


When we walked back inside, we saw this.

And, umm, I've never seen a full dance on the floor before. It was impressive.


Exact same moment. Nick's shot on the left. My shot on the right.


Can you find them?

There they are!

Katelyn and Evan,
Guys, oh goodness, we loved everything about your day. We're so glad that you were up for anything, and we love the fact that you truly made your day YOURS. Please continue to take random selfies for all the years to come!
Caitlynn & Nick
After we finished Katelyn and Evan's sunset pictures, I asked them if they needed any other pictures. They requested a picture with us. Guys!!  That makes my heart so full.

Yep, sometimes I stand on my car to take pictures.

DJ Cory Starcher with Dream Weddings put together the sparkler exit for them. It was perfect!