Meet Hadley and Alex! We photographed these two on Indiana State University's campus – where they first met!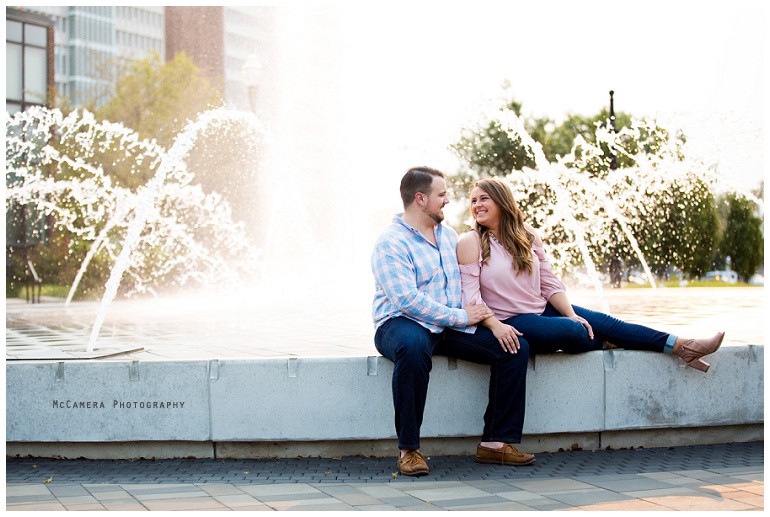 If you look up the word "happy" in the dictionary, you'll find these two.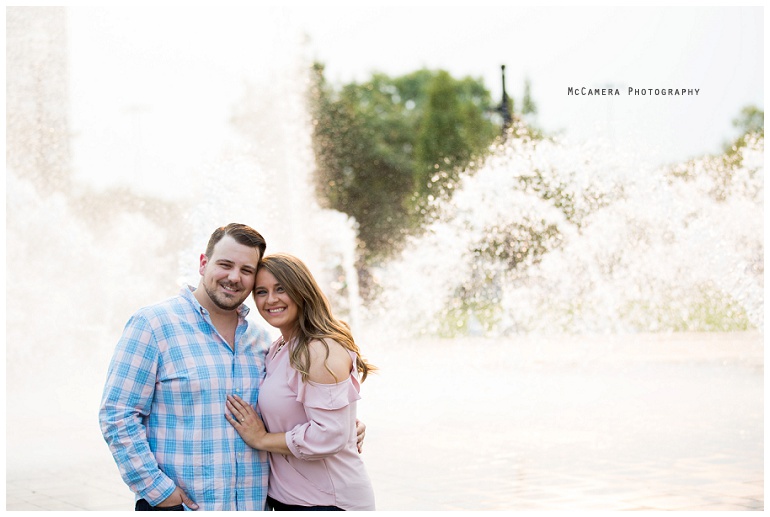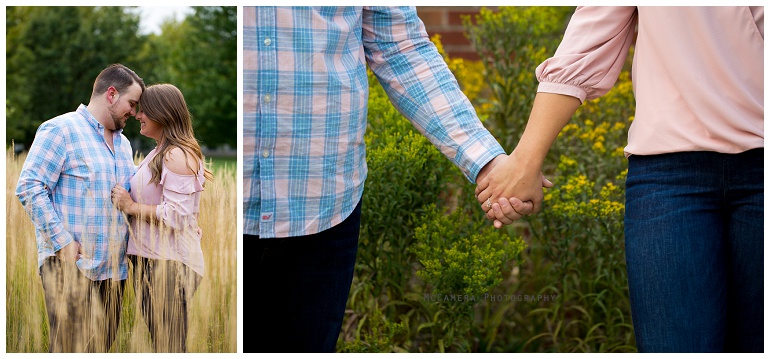 Hello there, library steps! Don't mind if we do!

If you've been to ISU, you know this crazy structure on campus. I think their pose is almost as crazy as the piece of art!


We had to stop and get a picture here because this is the exact spot where Hadley's grandfather proposed to her grandmother!

Alex must be the king of funny jokes.

Their proposal story was one for the books! Hadley was out with friends in Terre Haute when Alex called and let her know there was something wrong with their cat (it wouldn't stop puking blood). Hadley proceeded to freak out, head home, and tried to call the emergency pet clinic; however her friends talked her out of calling the clinic until she got home. When she got to the house, there were candles everywhere and pictures in chronological order from the very first picture they took to the last. The path of candles ended in the backyard where Alex asked her to marry him. Then she asked, "So wait, the cat's okay?"

Nice work on that proposal, Alex!

Dying over how gorgeous you look, Hadley!

That's right. It's all about the hands.


Hadley's feet started to hurt a bit, so she took those shoes off and carried them the rest of the session. Love this lady!

Gah! You two!


Hadley found a flower that matched their outfits. Score!

Oh man! These next two images. I can't even!


New outfit! Love that dress.

How precious is this necklace that has their wedding date on it!?


They're getting married at Hidden Hollow Farm in Crawfordsville, Indiana. We love photographing weddings at that venue!

Alex looking so stylish.



Another favorite!


Hadley and Alex,
My cheeks hurt from smiling so much while going through your session! You guys are perfection, and we cannot wait for next year to get here! Thanks for rolling with the punches and sharing your love (and awesome proposal story) with us!
Caitlynn & Nick