Meet Samantha and Dale! Get excited, people! They're having a baby boy!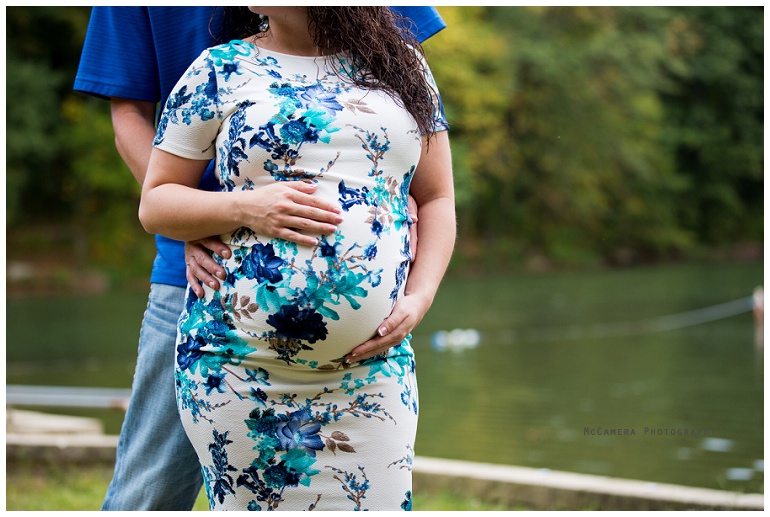 Samantha mentioned that she wanted some sort of lake in her maternity images. Check!
Okay, how stinkin' adorable are they?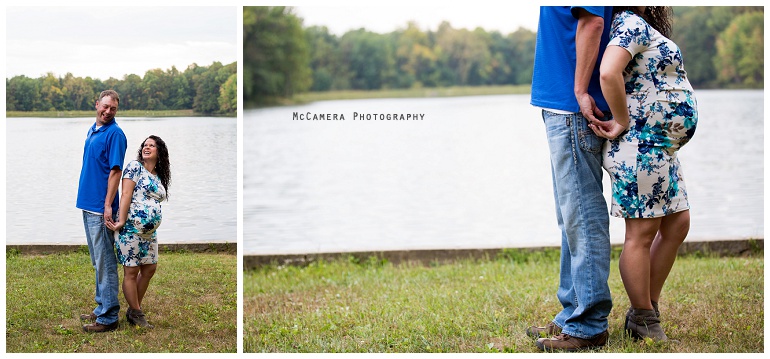 This is the third time we've photographed this crew! Once for their daughter's senior pictures (Hi Madison!), again for their surprise announcement we're-having-a-baby pictures, and again for their maternity pictures. Love this sweet couple!

Okay, throwing it back a few months ago to their announcement pictures!

Check them out! Gah! I love the shirt idea. 

Right after they finished their session with us, they traveled to Samantha's parents' house. They told her parents that they were coming over to celebrate a promotion Dale received at work, but really they wanted to tell them the baby news! They showed up in their shirts, but the first reaction out of her mom was, "Oh no! I just lied to everyone at church about the reason you guys were coming over. I thought it was because of Dale's promotion." Ha!  

Alrighty, back to our regularly scheduled program.

Samantha, you are seriously so pretty.

Samantha told us she feels like her baby bump is more of a beach ball instead of a watermelon.

Eeekk! Love this one.


And this one!


Nick asked Dale if he had tried one of those machines that allows guys to feel what contractions are like. Umm…nope. I'm not sure what guy would volunteer for that.


Yes, yes, yes!

Samantha craves cheese, anything spicy, and lots and lots of fruit.

Dale was like a superhero that evening! He even saved Samantha from a falling tree.


Gah! Gorgeous!

New location. New outfits.

Samantha and Dale are starting their baby off right – as a baseball fan! Now the only question is Cubs or Cardinals?

You guys already have the cutest outfits for Baby Hinton.

Hey there, beautiful mama!



We had the best time with these guys. They are, no joke, a blast to hang out with!

Ending with another favorite!

Samantha and Dale,
We cannot wait to see Baby Hinton! Thank you for asking us to photograph such an important time in your life. You guys are the best!
Caitlynn & Nick