Meet Kassi and Sam and their pups! We started their engagement session at their apartment.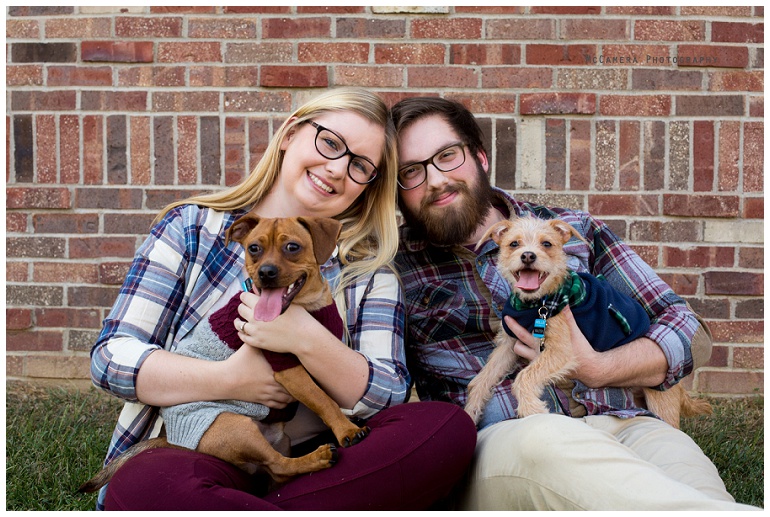 Meet Winston!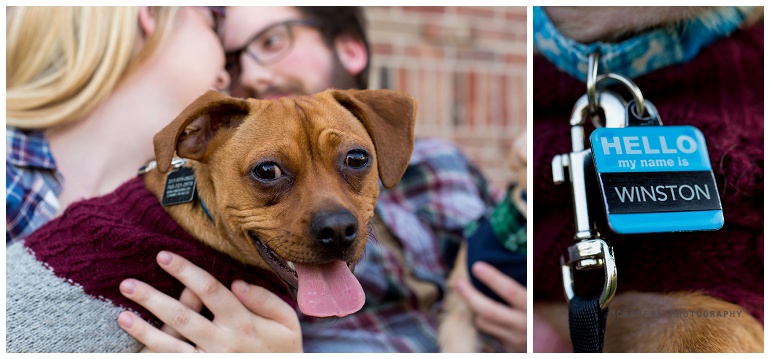 Umm…please tell me you noticed their pups' outfits!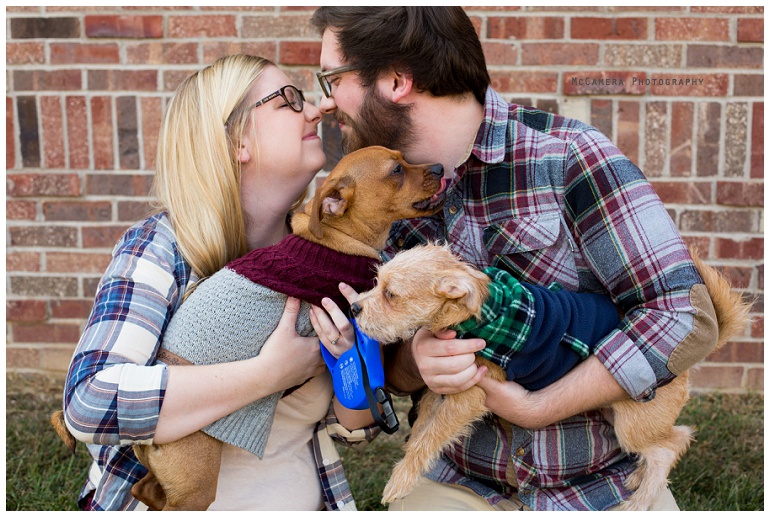 And here's Walter! 

I had way too much fun chasing these little guys around! 

I promise I snapped a shot of Winston cheesing it up for the camera, but I love his yawn too much.


Oh, oh, I love this one! 

Did this engagement shoot turn into a pup photo shoot?  Yep, I think so.

Okay, I'm not sure who's cuter! Kassi & Sam or their pups.


Kisses for Sam! 


Kassi's mom and dad took their pups for a walk while Kassi and Sam changed outfits. Then we grabbed some images of just the two of them.



You guys are way too cute!


That light! 



Another favorite! 


They are getting married at the Indiana Theater in Terre Haute, Indiana, in January. Eeekkk!! So excited, friends.

We decided to head to the city to end our session there. 


These guys were up for anything, and I'm so glad! 


We found so many different colors and textures! 



You all know I love me a big sky image!


Kassi and Sam,
Thanks for sharing your pups with me, traveling to Terre Haute, and rocking your shoot. We cannot wait for the big day in January!
Caitlynn & Nick
If you have been following us on Instagram, you know that this little lady below is often in charge of getting content for our Instagram Stories. We always love having her get those behind-the-scene video and pictures. (And if you're not following us on Instagram and want to see those behind-the-scene stories, you can follow us @mccameraphotography.)

She was my dog model too!

Kassi's parents taking those pups for a walk, or should I say the pups taking those parents for a walk?! 

Click HERE or below to view the behind-the-scenes Instagram Story. (You can follow us on Instagram @mccameraphotography)