Laura and Logan are back to celebrate Everly June and Reagan Jo's first birthday in Columbus, Indiana!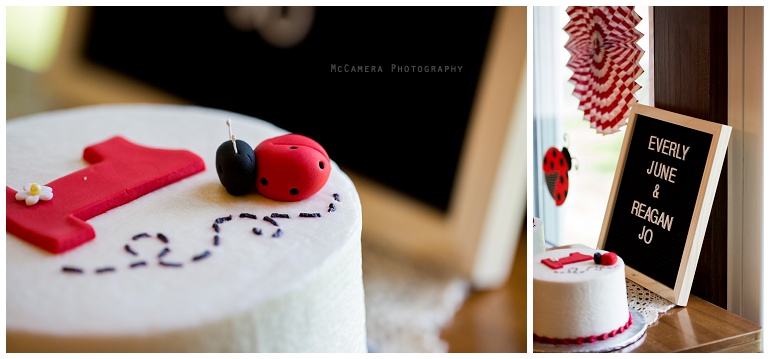 Ladybug themed!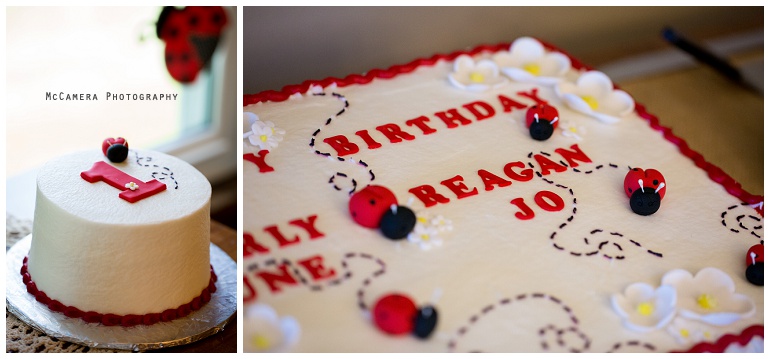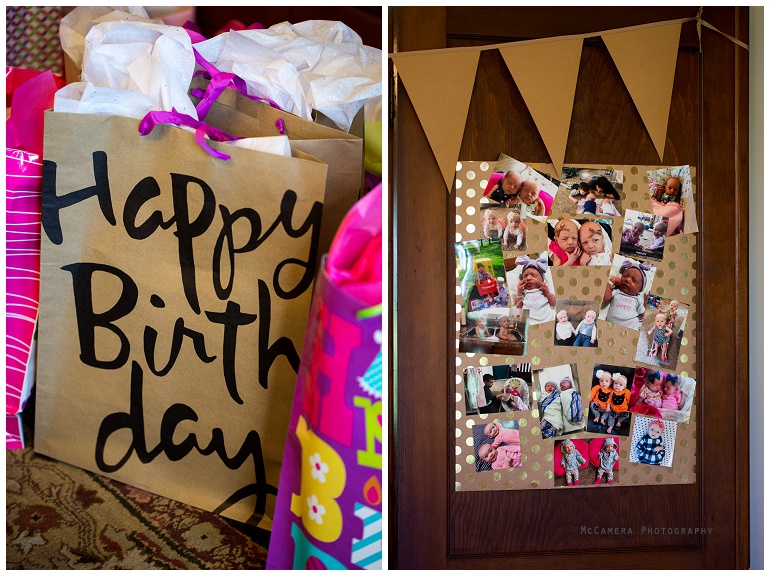 Even with ladybug bows! I'm pretty sure that Laura made them! 

Love this shot. Mom and Dad getting ready to give the cakes to Everly and Reagan. 

It was a full house filled with family, friends, and plenty of love! 

Time to dig in! Or take small bites…whatever you prefer. 


We can't leave out Ben. Meet big brother! Don't worry – he was able to chow down too.

Grandma on the left snapping some pictures, and grandma on the right making sure that cake doesn't end up on the floor. 


That's Everly on the left and Reagan on the right! And I only know that because Laura (AKA: Mom) commented on our Facebook post to let me know.
P.S. – It took me forever to make sure I actually had Everly AND Reagan in the pictures below before I posted to Facebook. I had to keep referencing that full black and white picture above where you can see Reagan and Everly at the same time. "Okay, if I'm facing them, one of them has a ladybug near her on the right while the other one has a ladybug above her on the left. Wait, I can't see any ladybugs in this picture. Okay, the sign is to the right of her…"
Yep, that's what was going on inside my head. It reminded me of one of those riddles we had to complete in elementary school. "If May's daughter's daughter is my granddaughter's mother's mother's brother's sister, then what am I to May?"

As you can tell by the end result of these cakes, they have very different personalities.


Clean up time! 

Next, they opened presents! Well, Mom and Dad opened presents, and Everly June and Reagan Jo helped. 

You guys! That face! Those eyes! 


So I'm totally crossing my fingers and hoping I don't have ALL pictures of Reagan or ALL pictures of Everly in here…because I have no idea. 

Ben joined the fun too! 


Love this gift! Clothes, diapers, etc. for the girls, a Disney Cars toy for Ben, and wine for Laura and Logan! 


Ben moved the party outside to play with one of his new toys! 


Big hugs for small people. 



Then Everly and Reagan joined the outdoor fun! 

I can totally tell you who is who here! 

Love, love, love that family shot on the right! 

And of course, this one! 

Laura, Logan, Ben, Everly, and Reagan,
Thanks for letting me capture all the fun of a first birthday party! Loved the day, love your kiddos, love you guys. While waiting on your images, thank you for having the patience of someone ready to wait at the DMV!
Caitlynn