This fun-loving couple is back! Get ready to see Nikki and Bobby again for their wedding!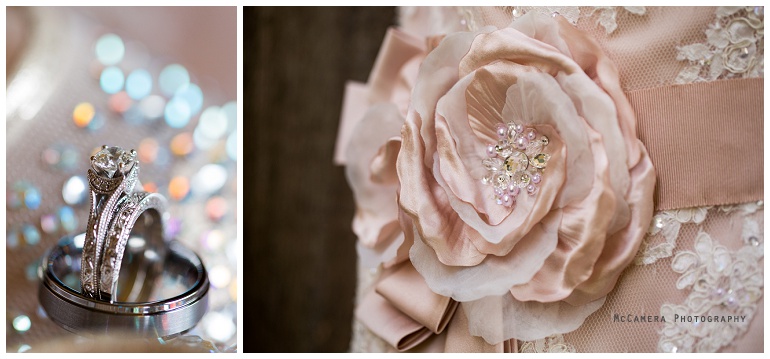 Giving some lovins' to one of her seven flower girls.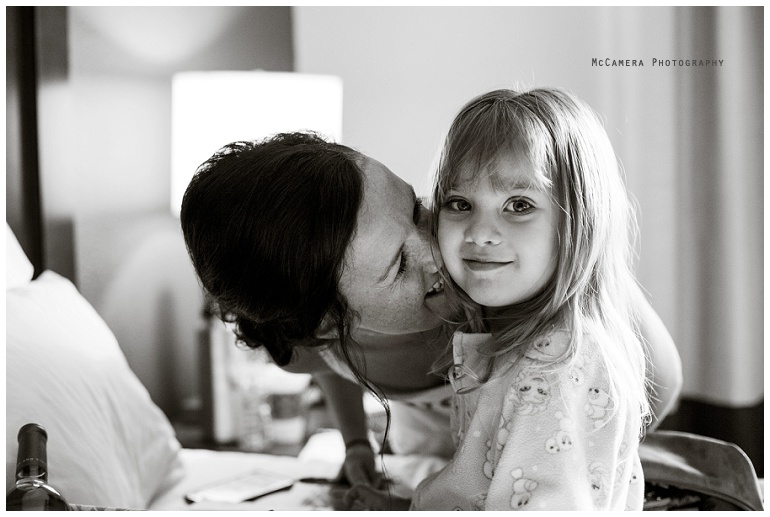 On the left, her sister giving her a picture frame with an image of Nikki and her dad dancing together. On the right, roses delivered to Nikki from Bobby the morning of their wedding.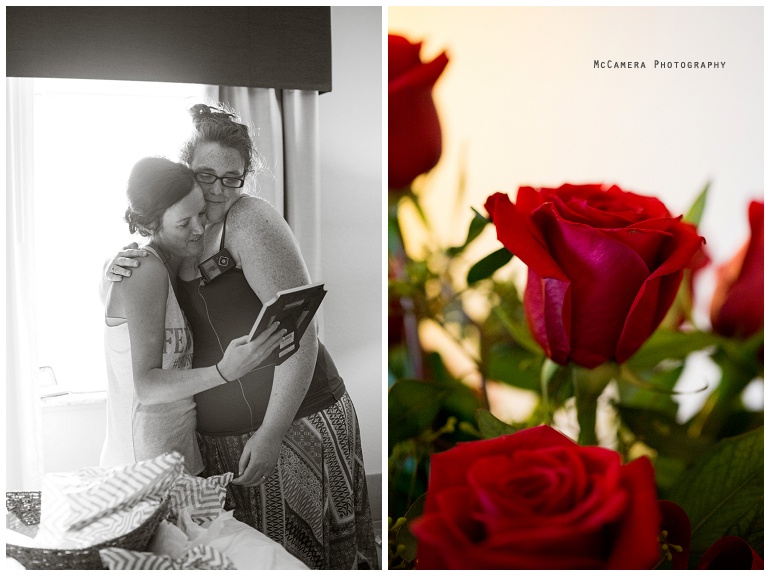 Time to start getting ready. How beautiful is Nikki?! 


Nick met up with the guys to grab some shots of them getting ready. Here's Bobby! 


He wore that smile well (and all day)! 

Best man. Look at that grin! 

Finishing touches!



Nikki's mom and Bobby's mom helped with the dress process. 


Ring bearer and flower girl elevator craziness! 

Hey there,  handsome crew!



Nick finished up the guys' shots right before the ladies arrived. 

These are the moments we aim to capture. Hugs from mama. 

Eeekkk!! Love this ladies. You all are B-E-A-UTIFUL! Dear sweet bridesmaid on the far right, thanks for letting me ride in your car!



Gah! Nikki! Soooo pretty! 

This precious flower girl made it to the end of the aisle and was told to sit down. She realized she hadn't used all her flower petals yet and dumped them all right there before taking her seat! 

Told ya that Bobby wore the smile so well! 


When you reach the end of the blog, you can watch their Instagram video where these two give each other a pretty epic high five during the ceremony. It reminds me of all the high fives Monica and Chandler gave each other in F.R.I.E.N.D.S. 

With all their flower girls and ring bearers – 13 total! That's a record for us. (See friends, you can do whatever you want on your wedding day. No rules.) 


They were married at the Vigo County Fairgrounds in Terre Haute, Indiana and had such a supportive and enthusiastic wedding party!

See the groomsmen by Nikki? That's Matt from Sarah and Matt's wedding. That's how Nikki and Bobby found us. So thankful for friends. 

 We were watching the weather all day. The forecast showed rain immediately after the ceremony, but then it was pushed until after family photos. Then it was pushed until after wedding party photos. And THEN it was time for Nikki and Bobby's photos and…look!!…it wasn't raining yet! So we quickly snapped away. 


These two had a super sweet intimate ceremony with close family and friends and then invited hundreds of guests to their reception to celebrate with them. I can understand why they have so many friends because they are such genuinely kind people.



Hands, yes please. 


Ooh, ooh! A favorite. 

Oh, look! Another favorite. Can't get rockin' images at the fairgrounds? Psshhh!! 

Missed their engagement pictures? Click here to view them.

Lookin' good in that suit, Bobby.

So beautiful, Nikki!



Those storm clouds started rolling in, so we took one last shot and started making our way to their reception. 

You don't need a fancy place to sign your marriage license; you'll be married no matter where you sign it. 

They made quite an entrance! 

Bobby's mom getting a shot of the new Mr. & Mrs.


Toasts. 


First dance. 


First dance with their mothers. 



What a fun reception it was! 

They danced the night away. 


Nikki and Bobby,
You both are such kind, thoughtful, and cheerful individuals. What a perfect fit! #nikkibobby for the win! It was truly a wonderful day. We can't thank you enough for your patience.
Caitlynn & Nick


LOVE the fact that one of their ring bearers followed us around to get his own pictures. I think he's framing the shot below. 

On the left, ring bearer getting his shots. In the middle, Nick getting his shots. On the right, Chloe (our Instagram helper), getting her shots.



Look who it is – Nikki+Bobby (2017 bride+groom) on the left, Sarah+Matt (2016 bride+groom) in the middle, and us on the right. Thanks for letting us get a quick picture together!

Click HERE to view this couple's behind-the-scene Instagram Story from their day! (You can follow us on Instagram by clicking here or at @mccameraphotography)