Meet Macey! This beauty is graduating from Northview High School in Brazil, Indiana, in a few short months.  Eeekkk! May 2018.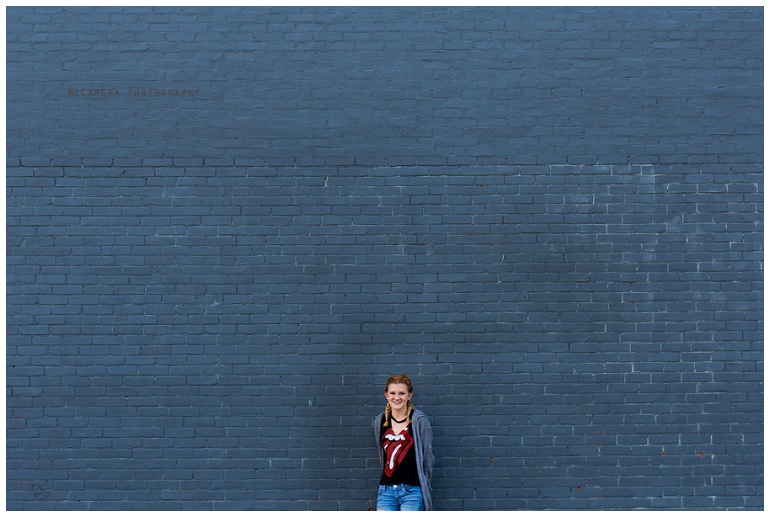 We started off with a few shots in the city. Like I mentioned when I posted her image on our Facebook page, seniors, you do you. Bring the style that represents you and wear it proudly. I'm so glad Macey did. (P.S. – I'm a bit obsessed with these first three blue wall shots.)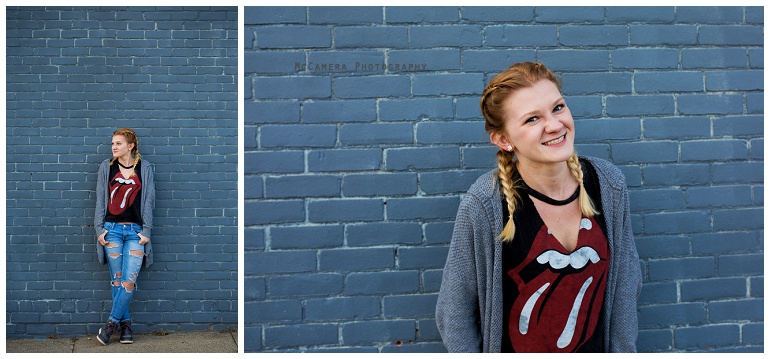 Outfit change! This girl rocked multiple locations and FIVE outfits in one hour. WHAT?!? I think she has superpowers.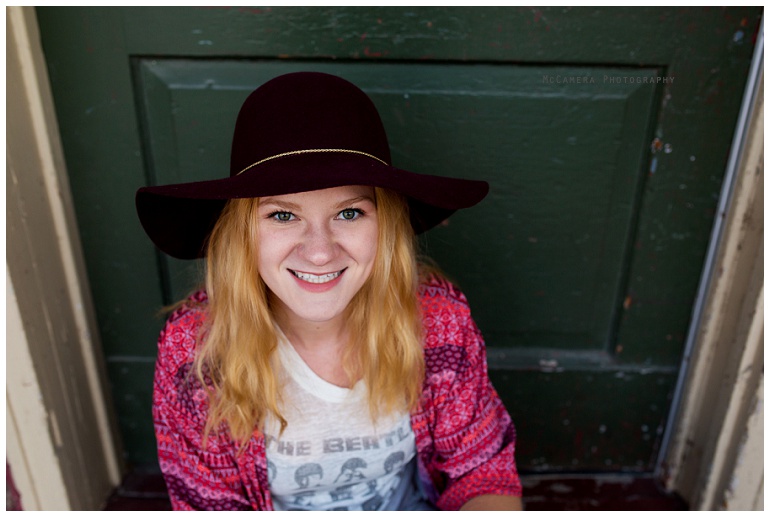 If you had an extra $100 to spend on yourself every week, what would you do? "Invest it."  (Woo, hoo! Smart girl.)


Favorite breakfast food: bacon.


Don't you love her style?


Ending with one of my favorites from the city. Those eyes! That grin! 

She wanted the majority of her session to take place in nature. I found a field fairly close to the city, and boy, did Macey ever work it! Look at that smile!


We timed that sunset perfectly.


If you were a crayon, what color would you be? "Yellow."


Favorite place: the mountains.


You can only watch one TV show the rest of your life. Which one is it? "That '70s Show"


She had to get a quick picture with her coffee thermos because I heard she doesn't ever leave home without it. 

Then, THIS happened! She brought along her adorable pup and grabbed a few shots together. Sigh. How cute!


So glad you brought that hat, Macey!


Favorite thing about yourself:  my humor.


Macey's sweet mama jumped in a few images. Yes, please!


By the way, it was close to 30 degrees when we shot this session. Macey was definitely a trooper! 


What do you hope to be doing in 20 years? "Hopefully working either in the medical field or as a pharmaceutical representative."


So beautiful and fierce! Her mom let me know that she has a free spirit. I think it really shines in these images. 

God painted this beautiful sky right before we all left.


Macey,
You are so beautiful. I'm so glad I had the opportunity to photograph such an important time in your life (and witness your speedy outfit-changing ability!) I'm sure you will rock at whatever you do in life, and I can't wait to see!
Caitlynn