Meet Jenna and Keith! We met this cute couple in Zionsville, Indiana, on a chilly 33-degree day for their engagement session.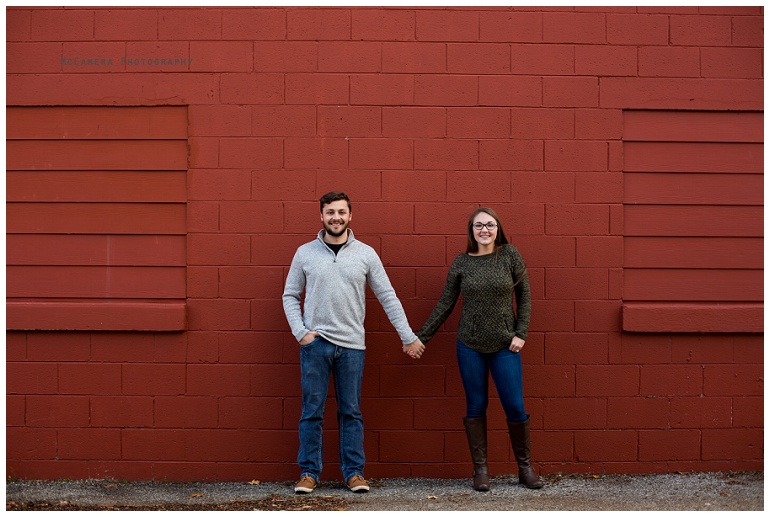 Okay, I simply adore the way Jenna is all curled up next to Keith.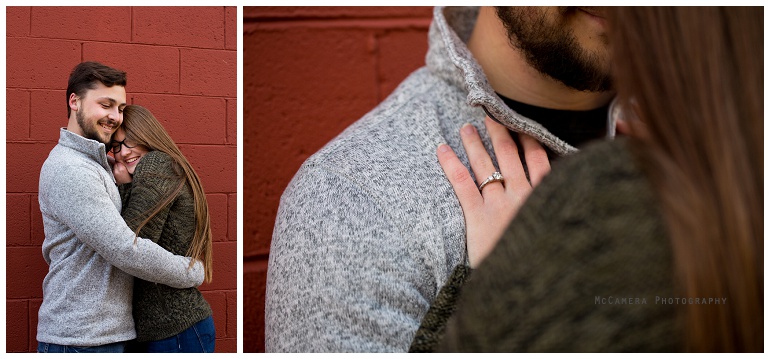 Like I mentioned on our Facebook page, these two cuties met at Purdue University through a musical performance. Jenna was talking to Keith and said, "I absolutely love the solo performance! Do you know who sings it?" Keith replied, "It's me!"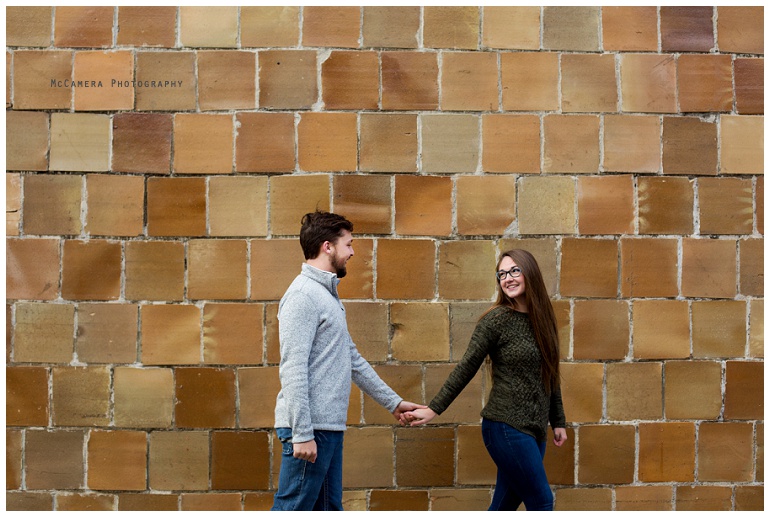 Keith is a mechanical engineer, and Jenna graduated with an animal science degree. 

Warming up those hands on Keith's cheeks! 

While Nick and I were bundled up in coats, hats, and gloves, these two braved that cold like champions!


A favorite! We're so pumped to photograph their wedding in Carmel, Indiana, at the Ritz Charles.


While we were walking around town, Keith's cell phone kept buzzing in Nick's coat pocket. (Side note: We often hold onto our couples' phones and keys so you don't see the outline of them in their pockets for their images.) Nick said, "Man, you must be a popular guy!" Keith informed us that it was probably his Fantasy Football Team since he's in one of two groups with 17 of his family members. So Keith, how did your team do?

Love all the color we found on our walk! (P.S. – Jenna, I'm obsessed with your hair!)


Awe, you two! Love the way you interact with each other. 

Girl, you are so pretty. 

Friends, do you remember the senior session we shot with the waterfall? That was Jenna's SISTER, Damaria! How lucky are we to get to photograph this whole family?


Interested in some behind-the-scenes footage? We try to post several of those clips to our Instagram Stories. You can view the clips from Jenna and Keith's session at the end of the blog!  (All that yellow, yes please!)


Then we changed the scenery a bit and grabbed some sky shots. Thanks for climbing a huge hill, friends!


Meet Lacy! They made sure to keep their fur baby warm when it was time for family pictures! Also, this turned out to be a perfect location for them since Jenna and Keith kinda have a thing for cattails (and dog tails like Lacy's!).



We learned that Jenna is incredibly talented at riding horses. Keith informed us that Jenna was being modest when she was telling us about it and talented is an understatement. He said that she's probably at an Olympic level. She's even rode with someone who was in the Olympics if I remember correctly. (You guys are so great at complimenting each other!) 

Ughhhh!!! So good! Obsessed with these last few. Your smiles. The light. That field. 

Gorgeous, girl. 

And if you're a Disney fan, you'd be interested to know that Keith helped design the Snow White and Seven Dwarfs ride at Disney World! After finding that out, Nick looked at Keith and said, "Man, so you're like every girl's dream!" *Jenna nods her head.*



Nope, I can't get enough of you two. 




Jenna's only shot requests below. My shot.

Exact same moment – Nick's shot.


The session was over. We started walking back to our vehicles, and Keith looks at Jenna and says, "Hey, want to go frolicking through the field!?" And they did. Gah! Stop it. You guys are the cutest.


Jenna and Keith,
Really. I can't get enough of you guys. Perfection. Thanks for freezing your tushies off and sharing your love with us. Cannot wait for the big day.
Caitlynn & Nick


Click HERE to view this couple's behind-the-scene Instagram Story from their day! (You can follow us on Instagram by clicking here or at @mccameraphotography)