Mackenzie and Matt are back on our blog for their wedding! Whoop, whoop!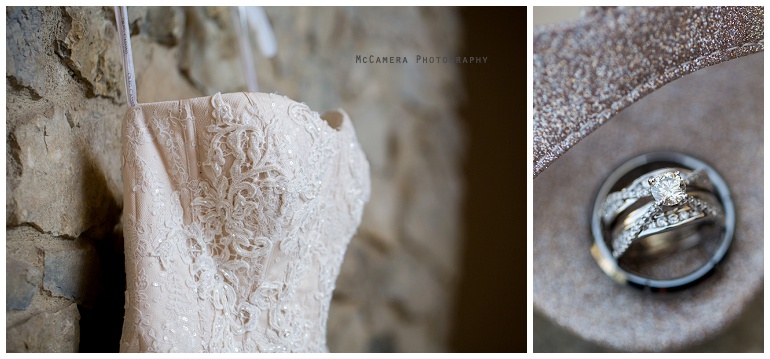 Here's the hilarious, full-of-energy, beautiful Mackenzie!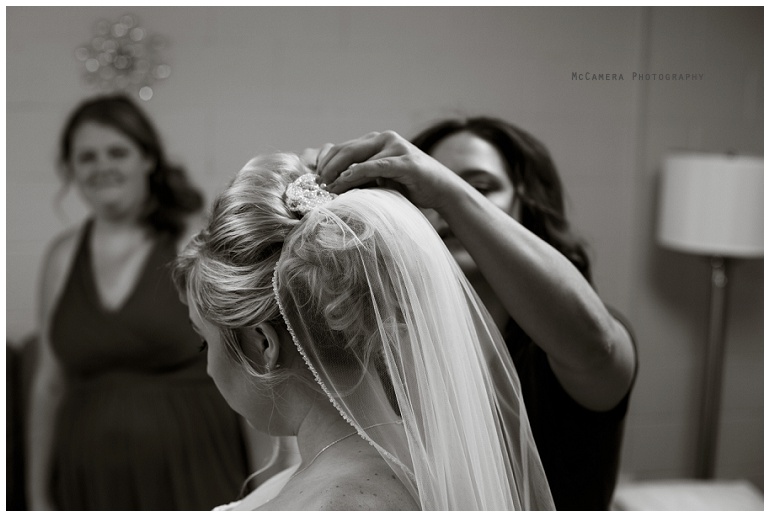 On the left, she's showing off a necklace Matt gave her. On the right, her little sister giving her a big ol' hug. 

Here's Matt! Getting ready in the room next door. 


Ha! Love this. All his groomsmen watching him get his hair ready! 


YES! Favorite! 


Mackenzie had a first look with her dad. There weren't too many dry eyes around.

Ladies, you are gorgeous! 

In the group picture, I just love how Mackenzie and her sister are holding hands. 

 Check out that bouquet! 

I feel like these images are beautiful, bright, and vibrant, exactly like Mackenzie's personality. 

 Mackenzie, her dad, and her stepdad had a surprise dance for everyone. They decided to get one last practice in. 

Mom giving her a kiss before it's time for the ceremony to start. 

Ha! Love this! Everyone's lined up and ready to go, and Mackenzie wanted a peek. (I would have too!)

 Their officiant, not only married them, but also played the violin for the processional. On the right, this is the engagement image they chose for their sand ceremony. When I saw it, I couldn't have smiled any bigger! It totally represents their exuberant and fun relationship! 

Mackenzie had her dad and stepdad walk her down the aisle. 

They were married at The Landing at Fort Harrison in Terre Haute, Indiana. 


They did it! 

 When I peeked around the corner, I saw this little moment happening. 

 We gathered up this beautiful crew for a few wedding party shots. 

 A favorite! 

They rocked those group shots. In fact, they rocked them so much that about ten seconds after that last shot Mackenzie's little sister (right there in the front), fell down face first into the ground. Matt immediately picked her up and gave her the biggest hug.


The sun started setting just as it was time for Mackenzie and Matt's pictures.



Ughhh!! How gorgeous are these! You guys were amazing! 



 Oh, look! ANOTHER favorite!



 One of the many faces of Mackenzie. 

 First dance. They had their wedding party stand on the dance floor with them as they danced. 

Grandma getting her shots.

Some very unforgettable toasts!


 First dance with her dad and stepdad. 

Remember that surprise dance they were working on earlier? Yeah, it was a hit! (You can view a small clip of it on our Instagram Story Video at the end of the blog.)

First dance with his mom. 

When it was time for the dollar dance, Mackenzie's mom walked up and swiped her credit card. These two were a hoot! 


I could've watched them all day. 


If you have forgotten their engagement session, click here!


Right after signing the marriage license.



Sparkler exit courtesy of Cory Starcher with Dream Weddings. 


Mackenzie and Matt,
What an unforgettable day! We just love your relationship, carefree attitude, and kindness. What a pleasure it was to share your story and photograph your love.
Caitlynn & Nick
Instagram story helper, Chloe, was back for this wedding!


Always enjoy working with DJ Cory. You must ask him about adding on that sparkler exit! 

Click HERE to view this couple's behind-the-scene Instagram Story from their day! (You can follow us on Instagram by clicking here or at @mccameraphotography)