Meet Damaria! How completely adorable is she!?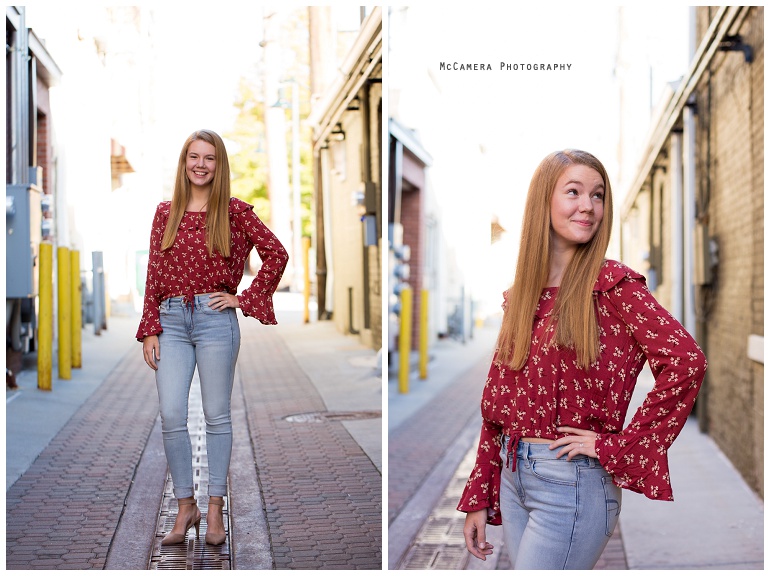 You should have seen how excited she was when her mom popped around the corner with an ice cream cone! Surprise! Thanks for being so spontaneous, Damaria! (Shout-out to Scoops in Greencastle for creating some yummy ice cream.)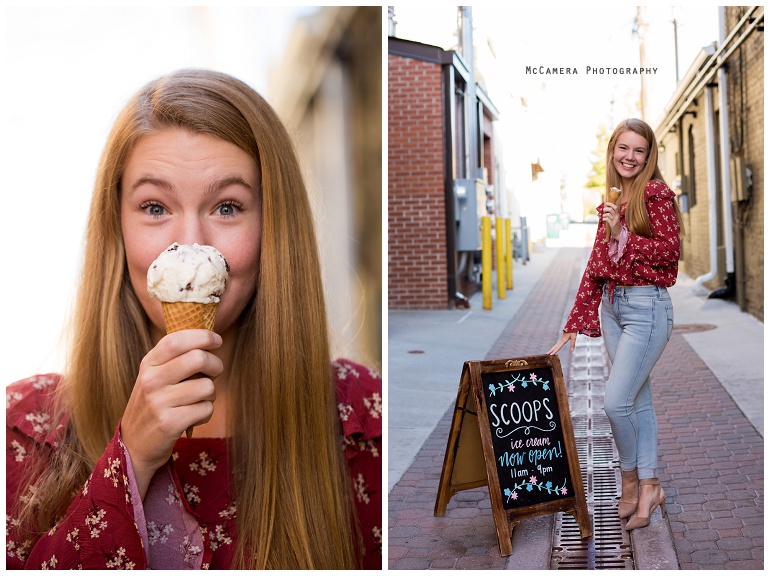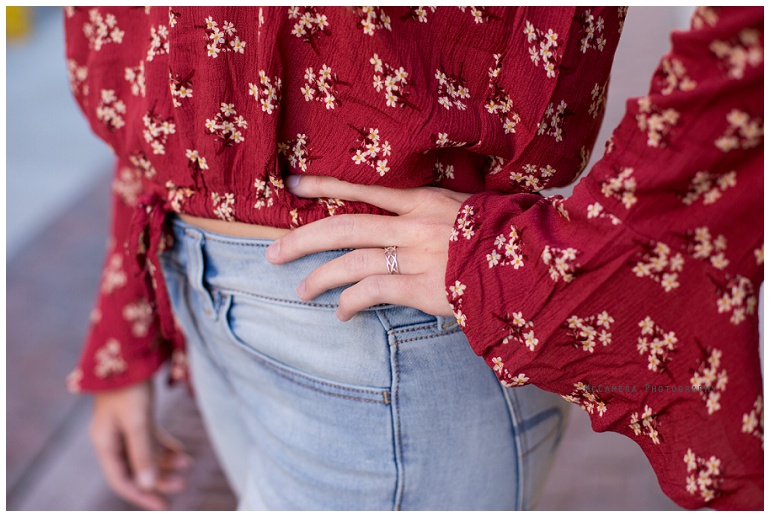 I just want to squeeze you! 

She's graduating from Heritage Christian High School in Indianapolis, Indiana. 

Her smile! That hair! The outfit! Gah! 

A favorite! 

The colors in Greencastle worked so well with your outfits!  

Seriously, this girl is the sweetest! She's currently preparing for the performance of The Nutcracker in Indianapolis. 

And she's crazy flexible! Look at that! I kept saying just drop your leg whenever you need to (as I was snapping pictures), but her sister informed me that what she was doing was pretty simple and Damaria could move her leg much higher. I was so impressed. (Wait until you see what else she can do below!) 

Eeekkk!! Love this one of you. You're gorgeous. 

Before we moved to our next location, Damaria remember she brought his hat with her, so she threw it on, and we grabbed a few more shots. 


You just shine, girl! All I see is happiness!

Favorite breakfast food: chocolate chip waffles.

Another favorite! 


Before she put on her ballet shoes, she put her boots on to protect them and her feet as we walked to a waterfall – her one request! 

If you were a crayon, what color would you be? "Light pink."

You are SO PRETTY! 

See! What talent! 

What do you hope to be doing in 20 years? "Working as a pediatric physical therapist."



We shot until it was dark, but I could have spent hours and hours with this beauty. 

Damaria,
You are a class act. Your sweet and bubbly personality is contagious. It was an absolute pleasure spending the evening with you. Can't wait to see what you do next! Enjoy the rest of your senior year!
Caitlynn
Damaria's sister, Jenna, was helping her balance right before I snapped a picture. (P.S. – We just photographed Jenna's engagement session! We're so excited to spend more time with this family!)


If your sister and mom tag along, we're going to grab a few pictures together! Lovely ladies!