Meet Jodi and Alex!  These two are getting married in May.  Alex coaches football at Terre Haute North, so it was only appropriate to start at the football field.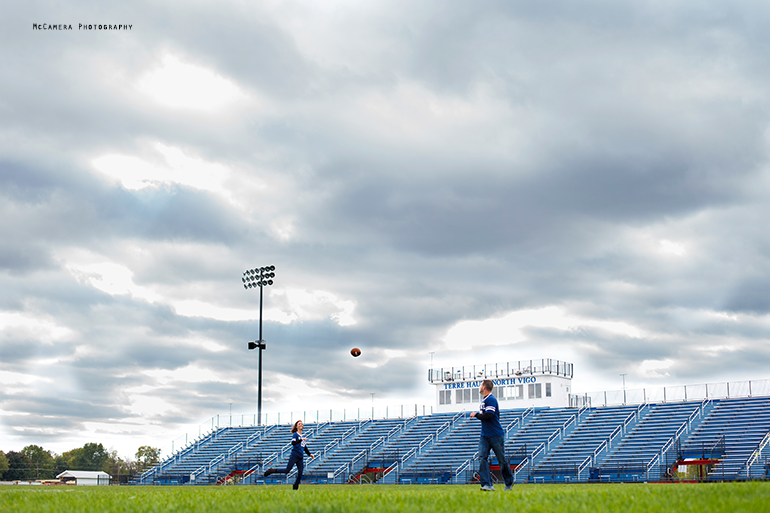 Then we headed to the bleachers for a little snuggling.  It was an unusually chilly day.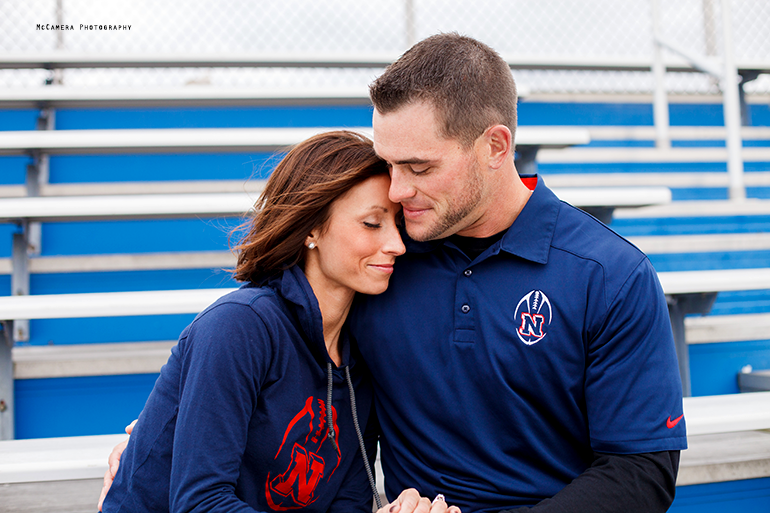 Alex is pretty excited about Jodi taking his last name!  He cares about her.  A lot.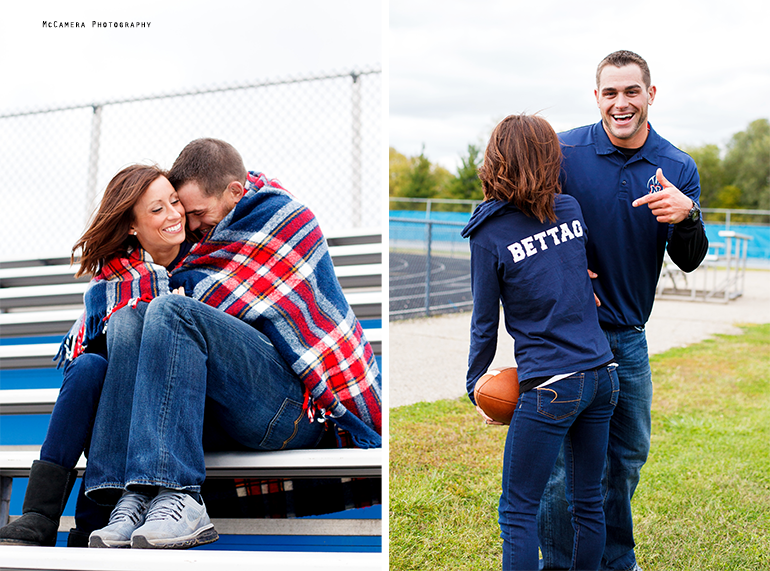 Hello there, gorgeous clouds.  The clouds took over for the day, but we were definitely okay with that.

We couldn't resist heading under the bleachers!   My view.

Nick's view.

I'm dying.  Hello Mr. Handsome and Ms. Gorgeous!  Yes, dying.

Time for an outfit and location change!  Yes, they just happened to color coordinate with the location we picked!

They are just smitten for each other.


We always want to capture the feelings and emotions of our couples.  I love this image for so many reasons.  It speaks love.



We came across this mural completely by accident!  Oh my, you should have seen how excited we all were!  So perfect.

You two are STUNNING!  Seriously.  Can we call someone and get them into the modeling business?!  Alex's mom tagged Jodi's mom on Facebook after seeing one of their sneak peeks and said, "We created some beautiful people.  Just saying." Ummm….yes you sure did!

We ended with a little nature.





Alex and Jodi, we enjoyed spending every minute of the evening with you two.  We are beyond excited to photograph your wedding.
-Caitlynn & Nick