We are ecstatic that Jodi and Alex are back on our blog again!  This time for their WEDDING in Terre Haute, Indiana!  If you didn't see their engagement images, you can check them out by clicking here.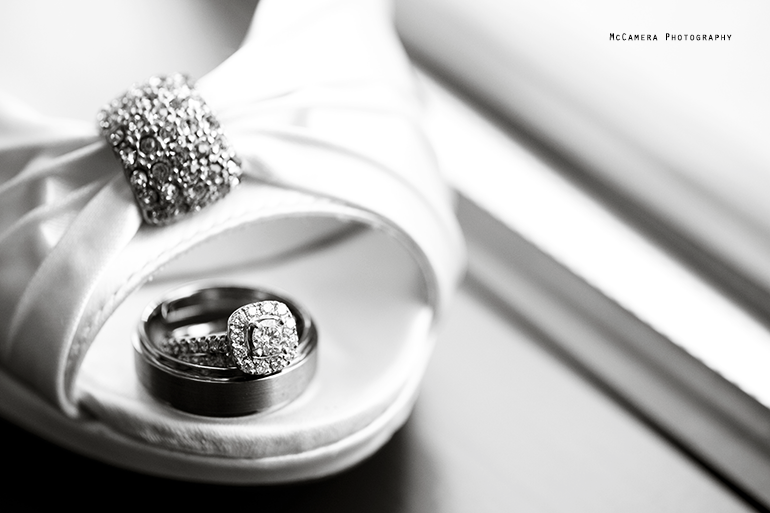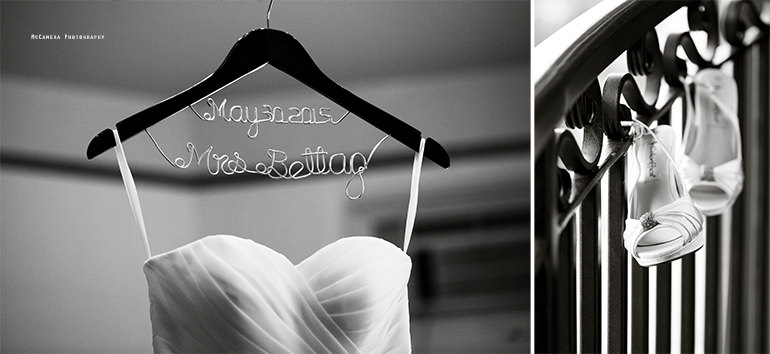 Jodi's bridesmaids created a scrapbook that included pictures of important people in her life along with letters and sweet notes from those individuals. Such a cool idea, ladies!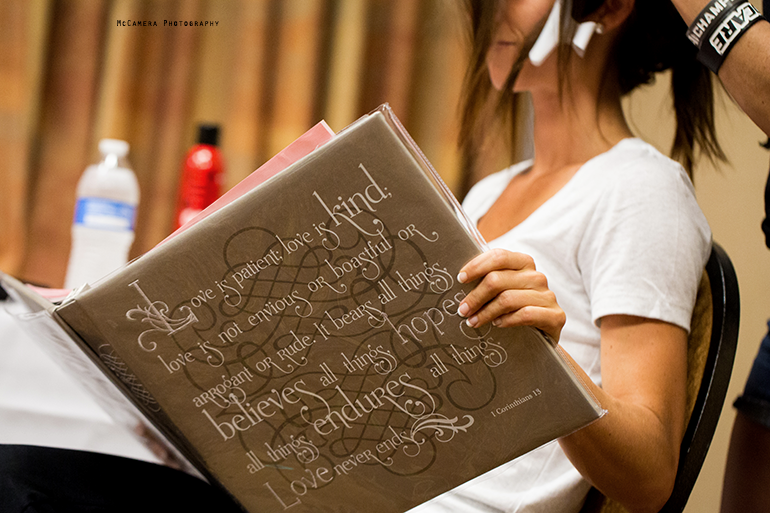 This is one reason why we love our job – capturing moments like this.  That lady on the right – that's Jodi's mom.

Girls getting ready.  Side note: See the numbers on the back of their shirts?  They represent the number of years Jodi has known each bridesmaid.  Love it!

Guys "getting ready."

Don't worry.  It didn't take them long.  Meet Alex!


Go TEAM BETTAG!

Say hello to Alex's brother.


Jodi, you look absolutely stunning!  P.S. – Jodi's slip was too long, so how did they solve that problem?  Take a pair of scissors and start cutting!  Wish I would have done that on my wedding day.  Smart ladies.


I just loved her bouquet!

Hello there, handsome groomsmen!

As you can tell from the sky, rain was in the forecast.  The guys beat the shower for their pictures, but the ladies decided to stay indoors.

We'll make any location work!  If it hadn't rained, we wouldn't have gotten THESE shots.  Yes, please.


Jodi and her dad.

Then it was wedding time!  I think his thoughts were, "If I can't see them, they can't see me."


I just can't get enough of the way they look at each other!

On the left – Alex's parents.  On the right – Jodi's parents.  Their ceremony was filled with sweet, personal stories.

This is the moment immediately AFTER the first kiss.  Precious.

Jodi shouts, "We did it!" to the crowd.  Yep, she's adorable.

Time for a few portraits.

You guys look incredible.


The parents of the bride AND groom made quite the entrance!

Jodi and Alex challenged everyone to hit the dance floor and complete ten push-ups.  Nutrition and fitness is a huge part of their life.  They are distributors for AdvoCare.  If that's an area in your life you'd like to improve in, get in contact with them by clicking here.  I know they'd love to help you out!

Looks like people still use disposable cameras.  LOVE this lady (Jodi's grandma I believe) taking a picture of them cutting the cake.

Their first dance was oh, so romantic.

Father-daughter dance.  Mother-son dance.

Most intense garter toss we've ever seen!

Jodi and Alex's family and friends sure do know how to party!  The dance floor was never empty.



Love a groom who sings to his bride.

Jodi and Alex, we can't begin to thank you and your family for being incredibly kind and gracious to us.  We just love you all!
-Caitlynn & Nick