Meet Amanda and Dakota!  We met these two at Starbucks in Greencastle, chatted for a bit, and then took a stroll around the square!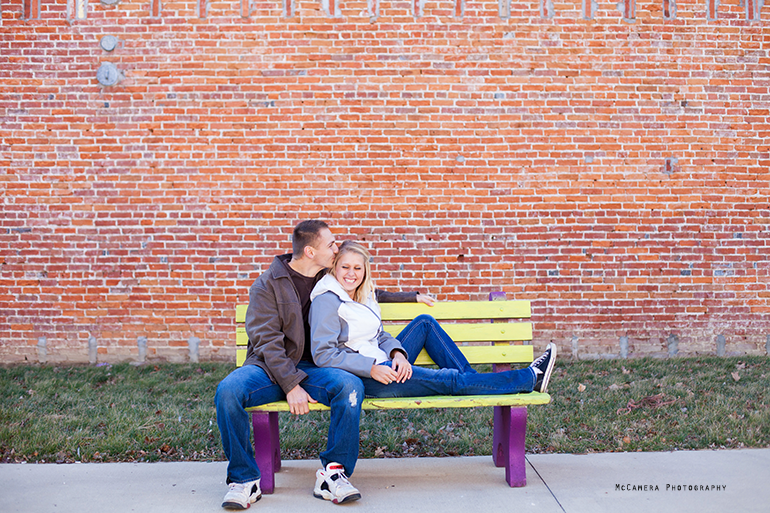 Amanda is a girl who loves fairy tales. Dakota loves to kiss Amanda. I mean, every time I turned around I saw Dakota (unprompted by us!) kissing Amanda on the forehead or cheek. Super sweet. I think that's a little fairy tale in itself!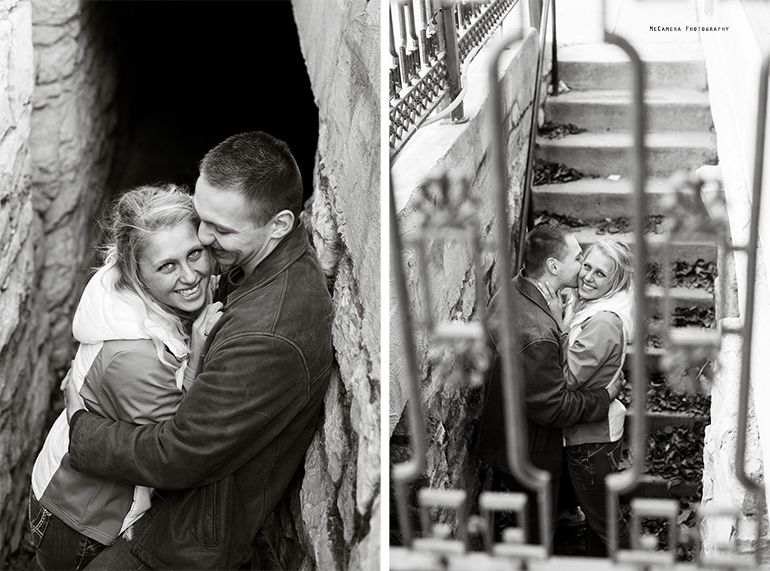 Yes, you two are completely adorable.  In the image on the right, I don't think either one of them realized that they lifted their leg in the air at the exact same time.  See what I mean?  Way cute!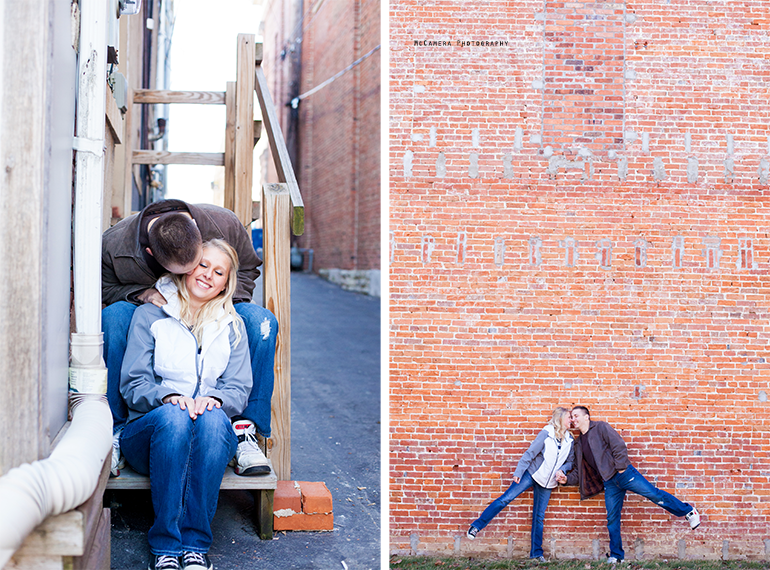 Remember I said that Amanda loves fairy tales?  Guess where they are getting married!?  A castle!  How fitting is that!?  To be exact, it is Clayshire Castle in Bowling Green, Indiana.  It even includes a medieval-style bed and breakfast.

AMANDA!  I cannot get over this image of you.  B-E-A-utiful.   (This was Nick's shot.)

And this was mine.

Walk with us down a random alley and sit on a narrow ledge?  Sure, they were up for it!  Love it when our couples trust us.


Location change!

Nick's angle.

And mine.

They are such a cuddly couple!

Amanda lives in Brazil, Indiana, but Dakota is finishing school way up in northern Indiana.  So they don't get to see each other THAT often.  So glad we could squeeze in some time for a session and snatch up images like this!



Thanks for allowing us to photograph your love.  We had a blast!
-Caitlynn & Nick