Remember that adorable couple who planned on getting married in a castle?  Yep, it happened!  Say hello to Clayshire Castle in Bowling Green, Indiana.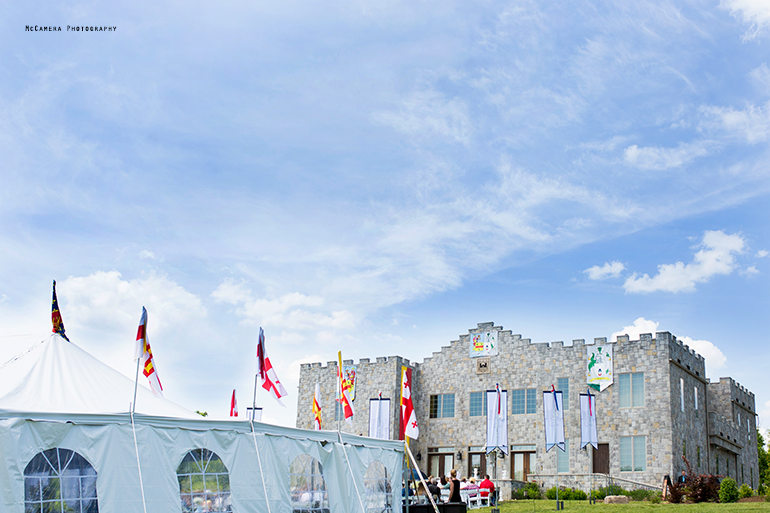 They had signs at every turn down those country roads directing guests to the castle entrance.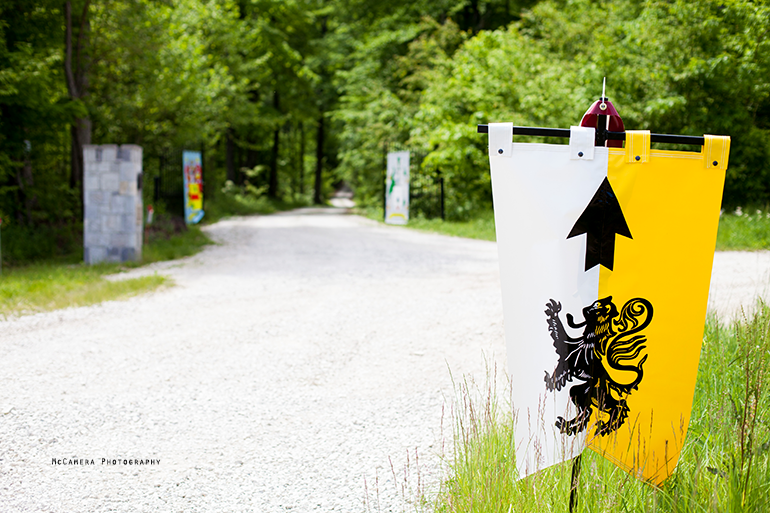 Everything took place at Clayshire Castle – breakfast, getting ready, the ceremony, dinner, and the reception.  It is quite an accommodating location.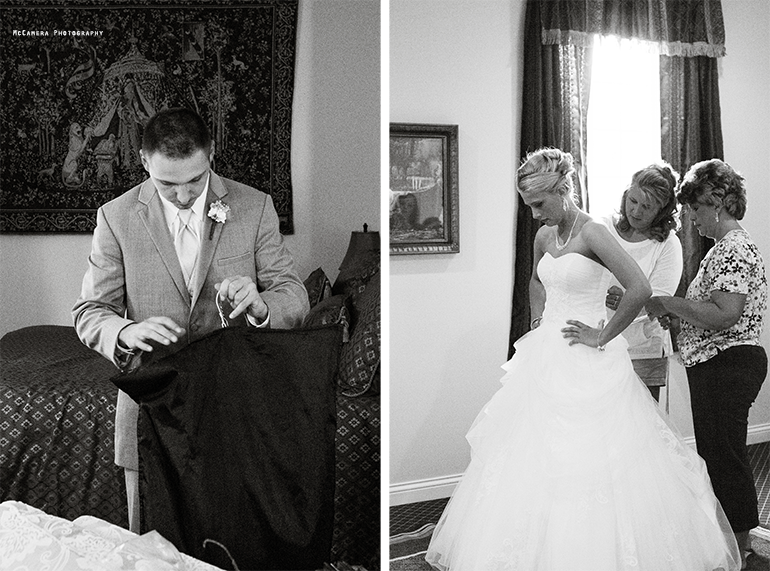 These ladies were certainly efficient at getting ready.

Meet the good-lookin' groomsmen!

Nick normally ends up taking the groomsmen photos while I take care of the bridesmaids.  LOVE this image.  Nice work, boys.

All the guys wore a bracelet that represented someone or something special in their life.  Such a good group of guys!

Meanwhile the ladies finished those last minute details.  Amanda's flower girls saw that her necklace was a little crooked and wanted to fix it for her before she traveled outside for pictures.  What sweethearts!

Hello, beautiful bridesmaids!


Another reason I love working with my husband – I'm able to stay back with the bride and her dad before they walk down the aisle to catch moments like this.  See that bottle of water on the right?  Amanda's dad owns Clover Signs in Brazil, Indiana, and printed the wrapping for water bottles that guests could take.  The other side of that water bottle has their engagement pictures that we took.  We've never seen anything like it!


Right before her dad gives her away.



You're married!  See that image on the right?  That's Amanda's mom right after the ceremony.  Pure joy.

Nick and I were getting the wedding party ready for pictures when I turned around and saw THIS!    YES!!

Hi there again, wedding party!  You guys rocked it!

I'm not sure what ended up happening here, but I wish you could have heard the sound effects with this shot.

You guys look GOOD!

Amanda's dad gave a speech that was altogether hilarious, emotional, and heartfelt.


This little flower girl didn't take her eyes off Amanda and Dakota the entire time.

First dance.  Yes, Amanda, you look just like a princess with your prince!

Amanda's dad.   Dakota's mom.

The guy on the left was their DJ for the evening.  As you can see, he really got the party going!  If you're looking for a DJ, we highly recommend him – Dave Howard.

Everyone has that one uncle in their family, right?  Amanda's uncle rocked the dance floor.

AHHHH!!!  Yes, please!

We took a little stroll to give the bride and groom some alone time for sunset pictures.

Amanda, you look STUNNING.


Sometimes the groom needs to be front and center for a bit.  Isn't he handsome?!

Dying over this.


Congrats, Amanda and Dakota!  Thank you for asking us to photograph your fairy-tale wedding!
-Caitlynn & Nick