Meet Kayla and Andrew!  We're so excited for their upcoming Indianapolis wedding this year!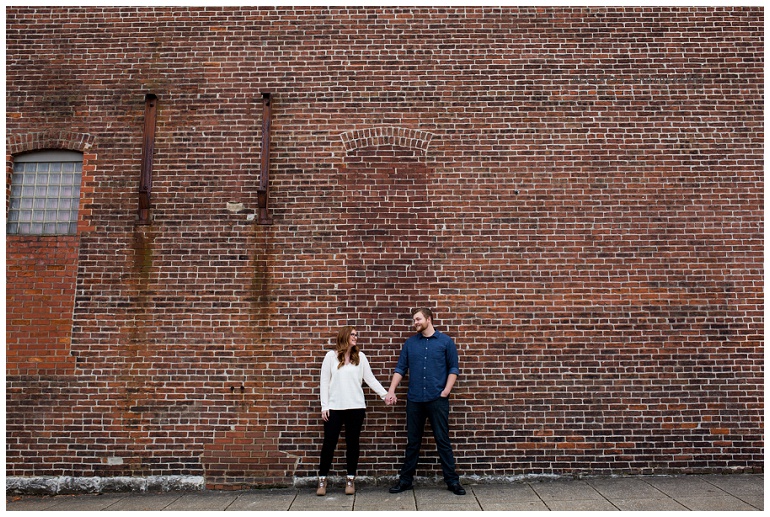 Aren't they the absolute cutest?!?  We took a stroll around Greencastle, Indiana, for their session.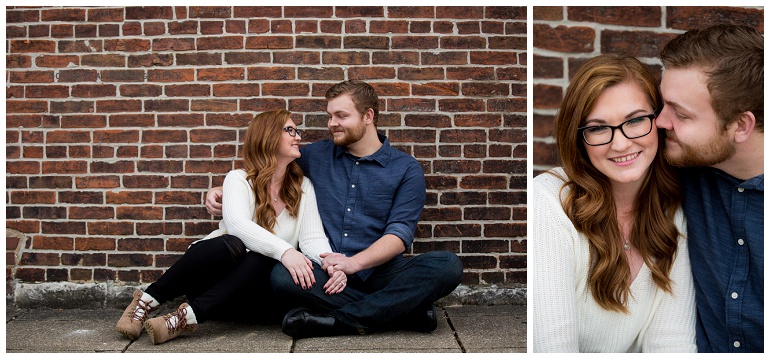 Don't you all love the way Andrew is looking at his soon-to-be wife?!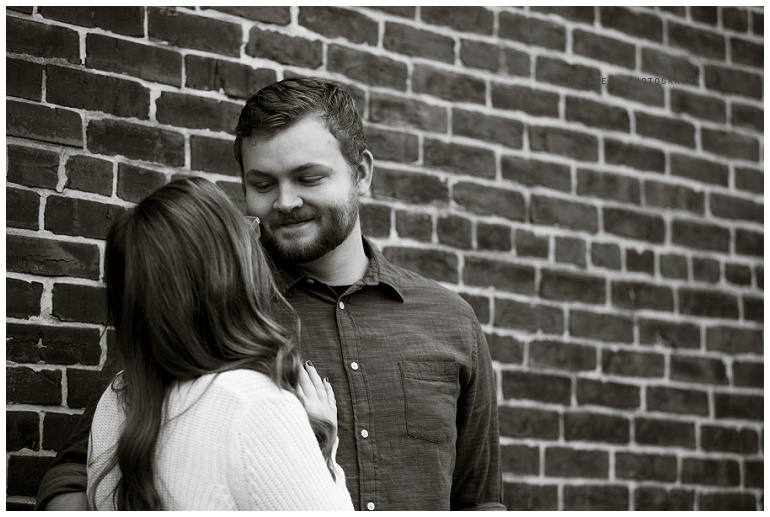 These two found us through Brandy and Mitch's wedding.  One of Brandy's bridemaids, Emily, shared their blog and TA-DA, here we are!  Thank you, Emily!

Quirky locations – yes, please.

Eeeekk!  Love this one.

You guys are rocking the hand-holding.


You know those movies where the guy sees a girl across the room, walks up to her, asks her out, and they live happily ever after? Well, this was real life for Andrew and Kayla! Andrew saw Kayla at a concert, thought she was gorgeous, walked up to her, and asked her to dance. Love your story, friends!

And I'm dying over this one.  The stairs, the love, and that color in the background.

That shot on the right is actually the exact spot where Andrew proposed to Kayla.  They went to the Greencastle Music Fest, but unbeknownst to Kayla, Andrew actually contacted the lead singer of the band ahead of time to help plan the proposal.  The singer walked over to Andrew, handed him the microphone, and then it happened!

What's an engagement session without this sweet baby?



Trying for some smooches.

Success!

Love those colors on you.

Ahh!!!  Pure happiness.

Action shot.  We normally tell our couples to keep looking at us no matter what your dog does.  Ha!  I think you guys are experts.

Gah!  Kayla, I'm dying over your beauty.

THIS is why we love these two.

It was a beautiful evening for a sunset.


Andrew's sister tagged along to help watch their furry friend.  "But first, let me take a selfie."  P.S. – Girl, we would LOVE to take your senior photos.

Gotta have those treats ready.


Kayla and Andrew,
You two are amazing!  We're obsessed with your session and seriously cannot wait for your wedding.
Caitlynn & Nick

Look at that!  I'm still wearing my backpack.  I haven't taken it off and accidentally left it anywhere yet.

Nick getting some lovins'.