Meet Kelli and Adler!  We met up with these two cuties in Plainfield, Indiana, for their engagement session.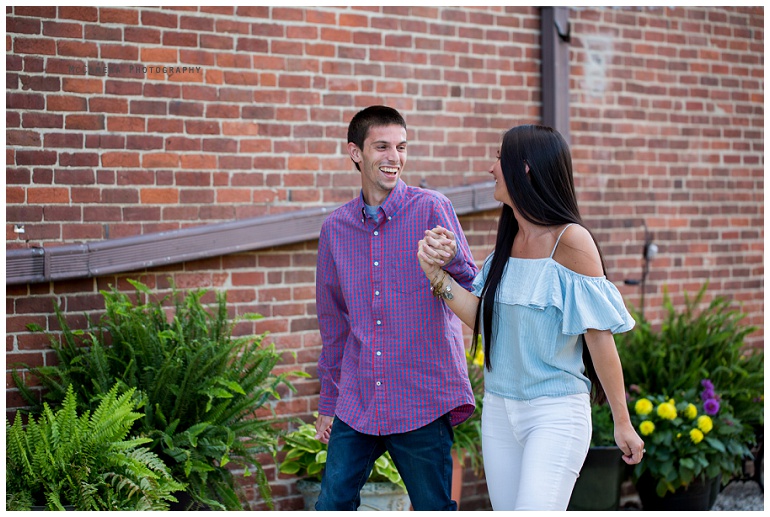 Adler is a sports reporter for the Tribune Star in Terre Haute, and Kelli just graduated from ISU with her nursing degree.  So many exciting events taking place for them!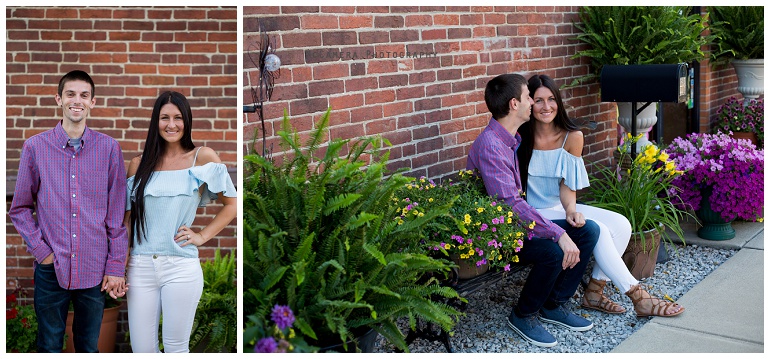 This guy was all smiles the whole evening.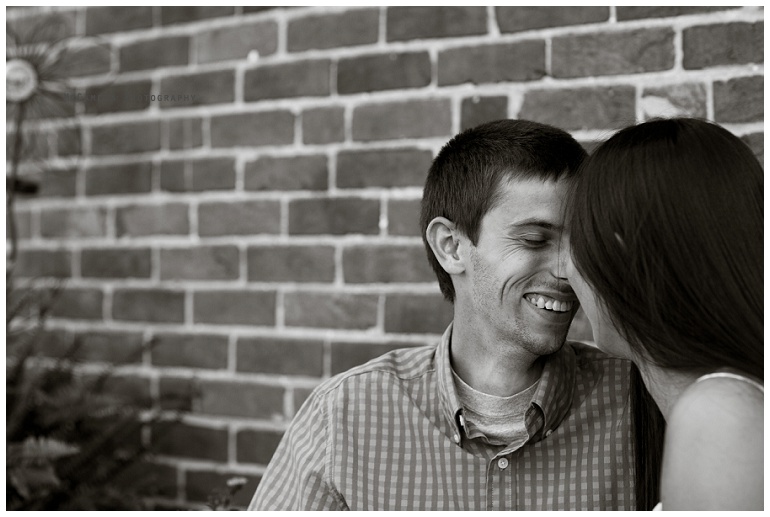 I adore their outfit choices.


These two are friends with another couple we photographed – Shelbie and AJ!  Love all these connections.


Like I mentioned on Facebook, Kelli said that she wanted some flowers in her engagement pictures. We started their session in the city. Flowers in the city? Challenge accepted.

My shot on the left; Nick's on the right.  I think Nick won.  This is one reason we love shooting together.  Same moment but two different perspectives.

Girl, that hat was made for you!


Ahhh!!! A favorite!

I'm so glad we turned the corner and found this blue wall.

As you can see, these two went to rival high schools.

And look at THESE outfits!


Guys, your love is contagious.

Umm…can we please take a moment to talk about Kelli's hair.  Incredibly gorgeous.  I'm dying.

Adler had no idea Kelli was going to do this.  In fact, we told him that she was pretty far behind him and wasn't moving.  Epic reaction, Adler.


Gah!  You guys are perfect.


The sun started setting.




We ended our session in an orchard.

Kelli and Adler,
You guys are the sweetest!  We adore you, your perfect outfits, and your incredible personalities.  We're dying to shoot your wedding.  Can't wait.
Caitlynn & Nick
Nick, I think that "Bride-to-be" bag is perfect for you.

Love shooting on this bridge.

We'll shoot anywhere!  Yep, even a First National Bank.