Meet Ashley and Will! They are head-over-heels in love with each other and were married in Bloomington, Indiana.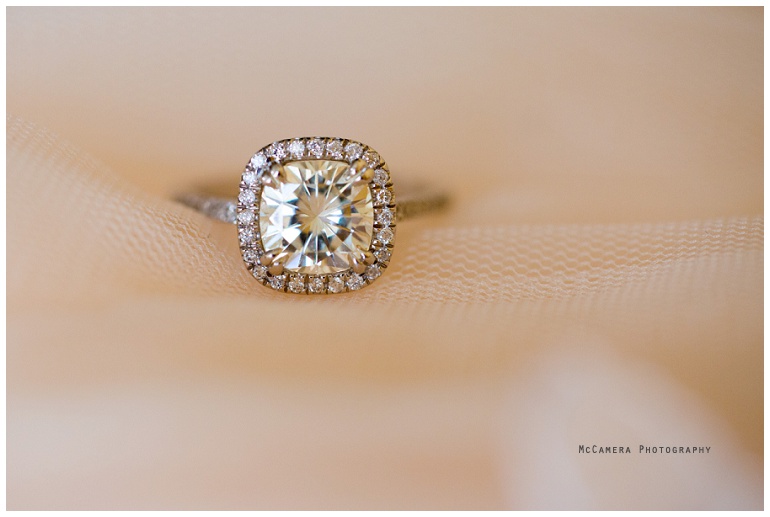 Ashley, I may be a bit obsessed with your dress! Look at that hint of color. Gah!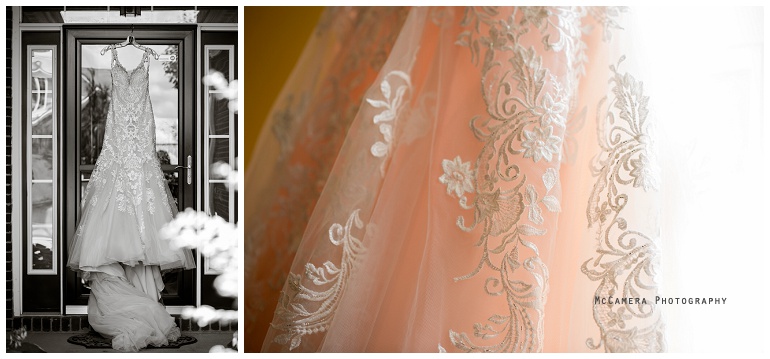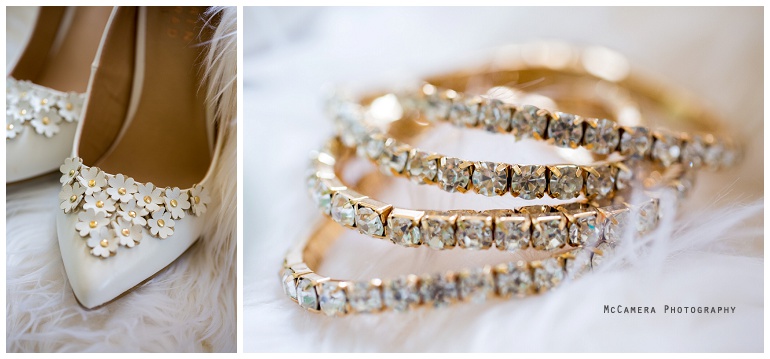 There she is – Ashley!  Her sweet makeup artist had a pretty efficient way of handling her brushes.

Beautiful earrings, girl.  (P.S. – Happy birthday week, Ashley!)

Ashley and Will's house was the perfect location for the ladies to get ready.

It's Will! Making sure his hair looks good for his bride-to-be.

Will, you look dashing!


Getting ready to put those bow ties on.

The guys.

The girls.

Ashley, you are stunning.

After her makeup was finished, she looked in the mirror and then looked at me.  THIS was her reaction!


Flower girl cuteness!

Meet Will's mom.  She rocks.  Also, see the talented lady behind her fixing her hair? That's Jessi. Get ready to see her wedding soon!

Ashley's maid of honor.

Will's best man.

Do you know who has the whitest teeth in Bloomington?  This guy, that's who.


Meet Ashley's mom helping her with the last few details of her dress.

After the dress was on, they looked at each other and this happened.

Like I mentioned on Facebook, that image on the left wasn't even a posed shot!  We actually just finished Ashley's bridal portraits, and she picked up her bouquet and started talking to her bridesmaids. Those in-the-moment shots are always my favorite.

This bride was not afraid to let her precious pup near her even in her wedding dress.

Look at all these dapper men!

Heck yes! Love it.

And these gorgeous ladies! I'm crazy over all those colors.

As soon as we met Ashley, I told Nick that she was one of the bubbliest brides I've ever met. She just makes you want to smile all the time!

Surprise gift from Will.

Moments like this is why we do what we do. Grandma kissing her granddaughter before she walks down the aisle.

After the ceremony, Will said, "Going into the day I kinda had an idea of what she would look like, but once she walked out she was more beautiful than I could have ever imagined." (P.S. – I stole that line from their wedding video.  Credit goes to their talented videographer, Matt Rice.)

They were married at St. Mark's United Methodist Church.

And sometimes we catch Grandma and Grandpa holding hands during the ceremony.

They wrote their own vows to each other, and, if I do say so myself, they were pretty spectacular.  Part of Ashley's vows went a little something like this, "Meeting you was fate, becoming your friend was a choice, but falling in love with you was beyond my control."  (Quote Credit: Taken from their wedding video again – Matt Rice)

Like I've said many times before, I do my best to follow the bride and groom out after the ceremony to catch moments like this.

Singing a song for the ladies?

This happened after they signed their marriage license.

While we were waiting on the wedding party, we thought, "Why not grab a few portraits of these two stunning individuals?"

Check out the back of her dress!  GIRL.

The gang's all here!

You guys have the most beautiful wedding party!


I can't get over your portraits, friends.


Will wasn't able to meet us last year when we met up with Ashley to discuss their wedding, but that did give Ashley a chance to tell us a little about Will. She went on and on about him and described him as an incredibly sweet man. Agreed!

We must give a shout-out to Brandy and Mitch for referring us to Ashley and Will. Gah! Thank you for sending this wonderful couple our way!

It's all about the hands.

Umm…I can't even handle these two. And her dress!

Sure, I'll take an imaginary picture of my wife!

These two met each other through a friend at a Pacer's game, started dating, and fell in love. Will took her back to a Pacer's game to propose. The Pacers were warming up on the court when someone asked if Ashley and Will wanted a picture on the court. Ashley said, "No, thanks," but Will insisted they do. She had no idea that he planned on proposing! She admitted that before the proposal all she was thinking about was a Philly cheese steak.  Umm…I adore you guys.

Have you fallen in love with Will yet? Carrying his wife's shoes to the reception.

Doughnuts for the guests. They had their reception at the Bloomington Country Club.

Gah!  Ashley, you're the best.

First dance.


I've never had a bride take her first bite of cake this way.  See, she rocks!

Nick's view.

My view.

Those are Will's parents on the right.



Challenge accepted!

That's right.  You're married!

Near the end of the evening, the guys joined Will outside to smoke some cigars.



My view as we left for the evening.

Ashley and Will,
YOU GUYS! Thank you for being the bubbly, sweet couple that you are. We adore you guys! Thank you for your patience and kindness. It was an honor to photograph such an important day.
Caitlynn & Nick
Meet Matt Rice.  2. He was their videographer.  3. Book him now.  (He's absolutely amazing to work with and crazy talented.)
Click HERE to view Ashley and Will's wedding video.


When I saw these place cards, I about died. Thanks for thinking of us and remembering that we need to eat too!

Oh, Nick!