Emily and Jordan are back for their reception! They were married in Florida and returned to Indiana to celebrate with family and friends.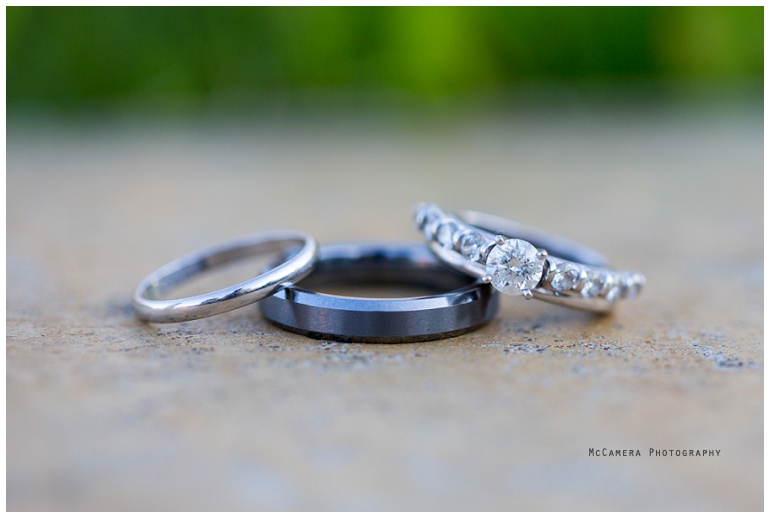 Instead of having a table where the wedding party sat together, they prepared a table for just the two of them, so their wedding party could sit with their own families.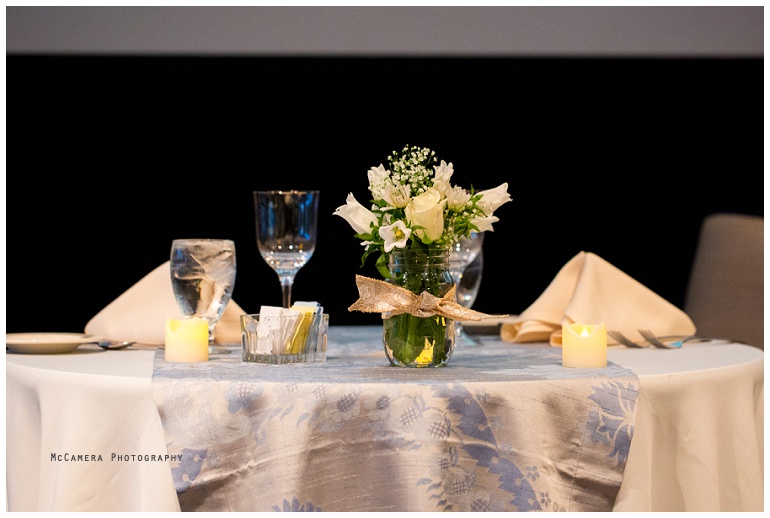 Check out that hashtag! FYI: Their last name is Marrs.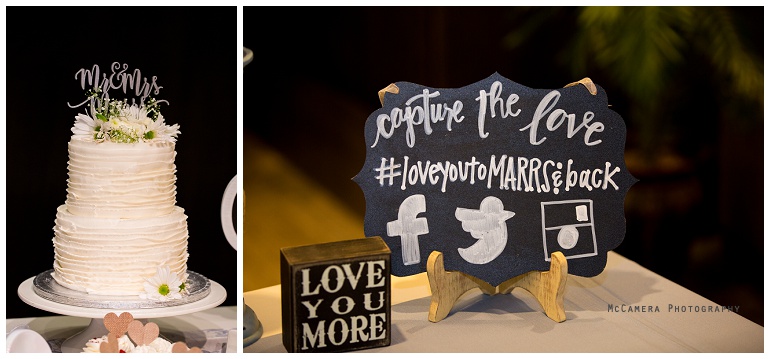 Can't have a reception without including some Disney! 

Cupcakes for guests!


Wedding party! 1. I love that Jordan has his dad in their wedding party. 2. I absolutely adore the way Jordan's brother is looking at one of his groomsmen. 

In front of the famous Indiana State University fountain! Side note: Emily and Jordan's engagement pictures started in front of this fountain too!



Oh goodness! You guys look fabulous! 

I simply love this couple! 


Jordan, lookin' good, man! 

Before their reception, we were able to snap a few images of them. 

You guys are the cutest! 


We had just finished taking pictures of these two, and they were walking to their reception when I said, "Oh, oh, Emily! Turn around real quick."

They had doughnuts packaged for all of their guests to take home. Umm…yes please! 

Toasts! 

Jordan's dad gave a speech and also gave them a bottle of sand. After their wedding ceremony, he scooped up the sand that their toes were in. How sweet!

Nick's view. 

My view. 

First dance in Indiana as husband and wife! P.S. My behind-the-scenes Instagram Story assistant could not stop saying, "Emily is so pretty! That bride is just so pretty!"



First dance with mom and dad. They had their mother-son and father-daughter dances at the same time!

Time to mingle with the guests! 

Showing us her dance moves!



Jordan's brother was the life of the party! 

I don't even remember what happened here, but it looks intense. 

Before the sun went down we grabbed some more family pictures outside.




Emily and Jordan are in the middle! 


Emily and Jordan,
You guys are such fun and radiate happiness! We hope marriage is wonderful and hope you can put your toes in the sand again soon!
Caitlynn & Nick 

Meet Chloe on the left there! She helps run our behind-the-scenes Instagram Stories.


Click HERE or below to view the behind-the-scenes Instagram Story from their day! (You can follow us on Instagram @mccameraphotography)