Andi and Ryan are back for the big day! They were married in Bridgeton, Indiana.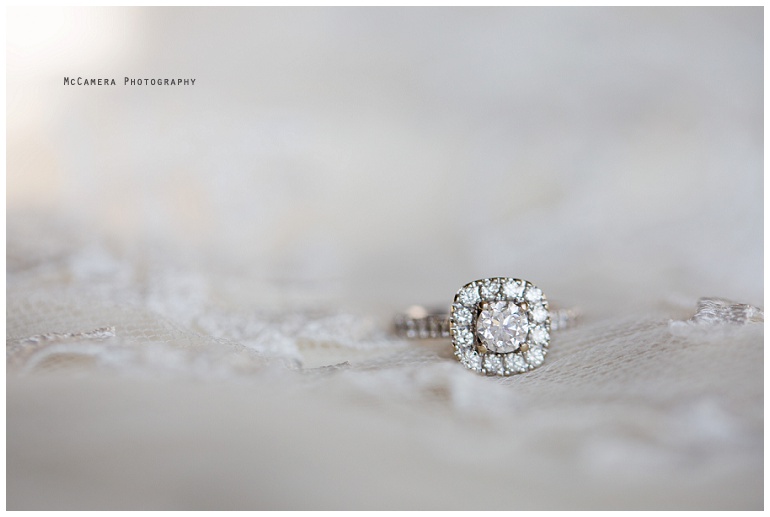 Those earrings were given to Andi's grandma on her 25th wedding anniversary.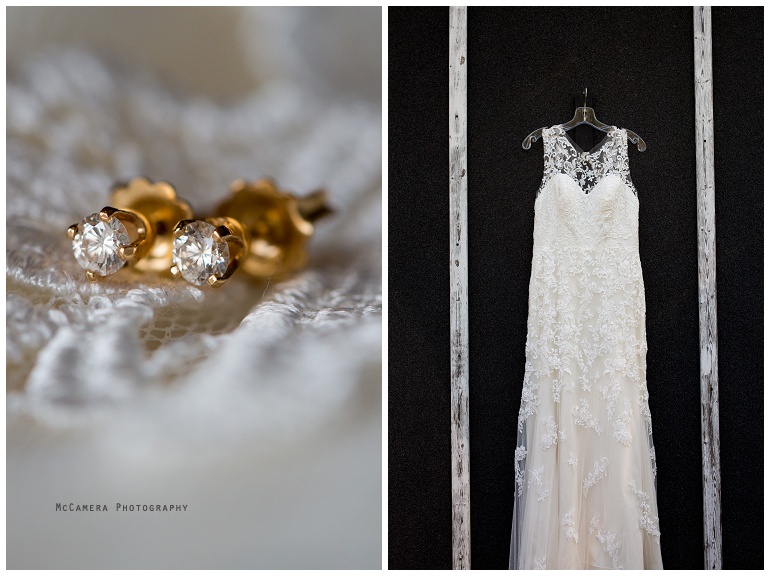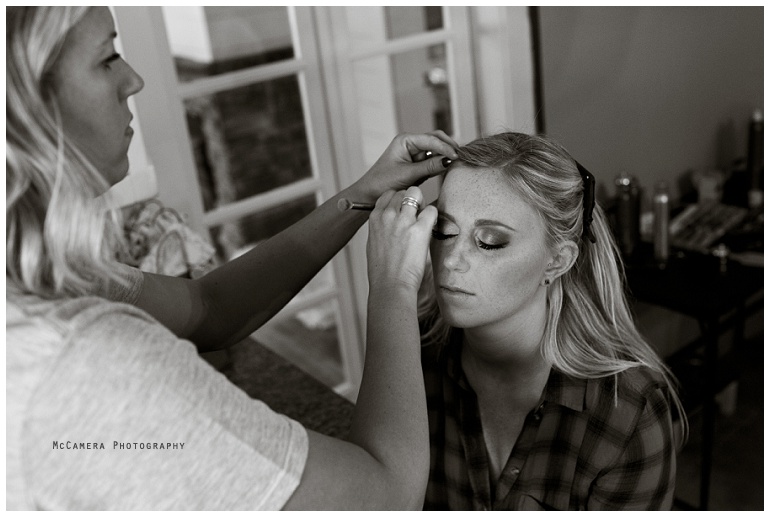 Anytime Andi needs a laugh, she finds this picture of bridesmaid Caitlyn on her cell phone. She said that she thinks Caitlyn looks like someone from the Brady Bunch!

Andi's flower girl (her niece!) was part of the makeup crew. 


Andi and her mom both getting their hair done at the same time. Love this so much. 

The girls got ready at Caitlyn's house, and Caitlyn made sure she had plenty of Coke stocked since that is Andi's go-to drink. 

Gah! How pretty is Andi?! 


Giving some lovins' to Brinley. 

Let's move over to see what the guys are up to. They got ready at Ryan's house. 

Getting suited up! 


Look who's back! That's right! Roscoe! If you didn't hear how this little guy was part of the proposal, head on over to their engagement blog to read. 


Nick took a picture of Roscoe all dressed up on his cell phone and sent it to me so I could show the girls how handsome he was. 

And Roscoe wasn't the only handsome guy here! Look at these men! 

Back to the ladies! Andi's mom had a dream the night before the wedding that there was a flood in Bridgeton, and she was worried about her two grandkids. Andi said, "Oh thanks, Mom. You weren't worried about me?" Her mom responded, "Well, you can swim! They can't." (Side note: Andi's mom, Chantel, gave me my first job when I was in middle school at an ice cream shop. Best Job Ever.) 

Andi had gifts prepared for everyone. Her bridesmaids, her dad, her mom, etc. So sweet.



Gah! Girls, I posted too many picture of you all, but I can't help it! You look amazing!


Those smiles. Those colors. 

First look with Dad. 

Ryan was stuck in this corner of the barn so he didn't see his bride-to-be. I also believe he ate his Subway sandwich lunch in the bathroom to stay hidden. What a good guy! 

Trading letters.


Andi also gave Ryan a Certificate of Adoption for her pup Roscoe. What a creative and super sweet idea!


Niece and nephew. Flower girl and ring bearer.

Oh my goodness. I can't even handle these two images. The first one with Grandpa. The second one is her dad giving her kiss right before they walk down the aisle. 

Checking out what the whole ceremony deal is all about.



Married! 

First family picture, and Ryan is officially Roscoe's dad! 

Rockin' wedding party!




Andi's grandparents brought their truck especially for this day.  

Andi's dad created these doors for her to walk through during the ceremony! 

Time for a few portraits. Lookin' good, Ryan! 


We walked to the covered bridge and did a little dancing. 

That smile. Yes, please. 



And we had to get a shot of them on the bridge with the mill in the background. 

Eeekkk!! One of my favorites. (Nick took it!) 

Gorgeous!! I'm dying over this, Andi.



Andi's parents on the left before they are introduced. 

We all ate some dinner and jumped right back outside for a few minutes of sunset pictures.




Oh man. Another favorite. Taking a stroll in the field before their reception starts. 

One of Andi's bridesmaids unexpectedly passed away before her wedding. Andi made a special bouquet just for her and gave it to her dad before he left. 

First dance. Keep on looking at your lady like that, Ryan! 

Father-daughter and mother-son first dance. 

The shoe game is always a hit! 

Then the dancing started! 

Couple married for the longest amount of time on the left. Couple married for the shortest amount of time on the right.


Work it, ladies! 

It was a party! 

Jason Turner was a fantastic DJ! He rocked the party. If you're looking for a DJ, check him out. 

It was crazy hot that day, but that didn't stop anyone from dancing!


Ryan ended the night by giving Andi a special dance. 

Andi and Ryan,
You both were incredible. We couldn't get enough of you guys OR Roscoe! We love, love, love your family, your wedding party, and your friends. Keep on loving each other like you do!
Caitlynn & Nick 

We were able to work with videographer Christa Pierce again (with Moving Memories Video Productions). It's always a pleasure to work with her!  Can't wait to see the video.