Meet Andi!  This family is so special to us.  We photographed their wedding, their maternity, and now their sweet newborn!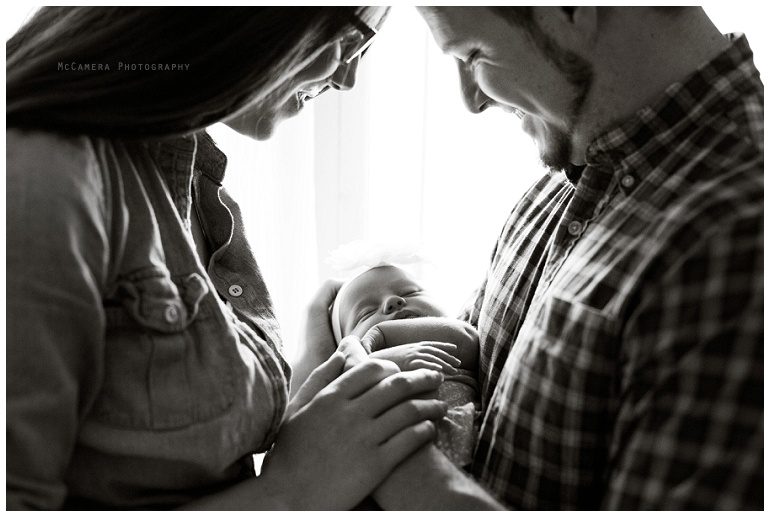 The bow.  The outfit.  Adorable!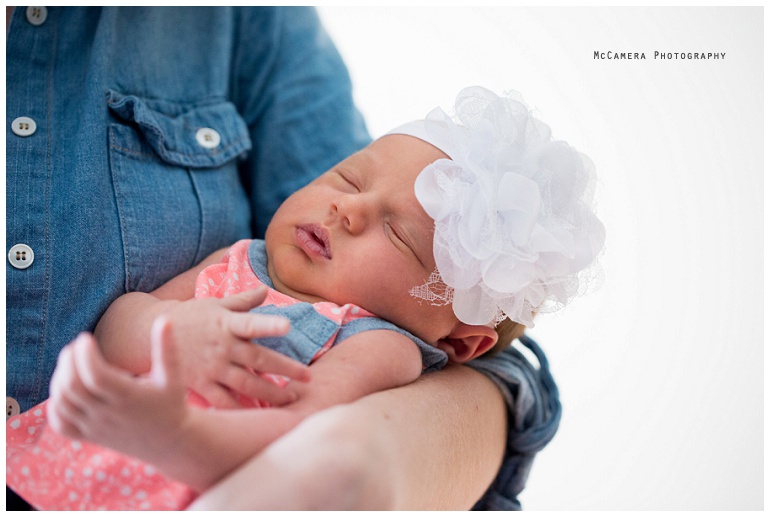 Ummm…are you kidding me!  Alyssa, you look amazing.  Yes, she just had Andi two weeks ago!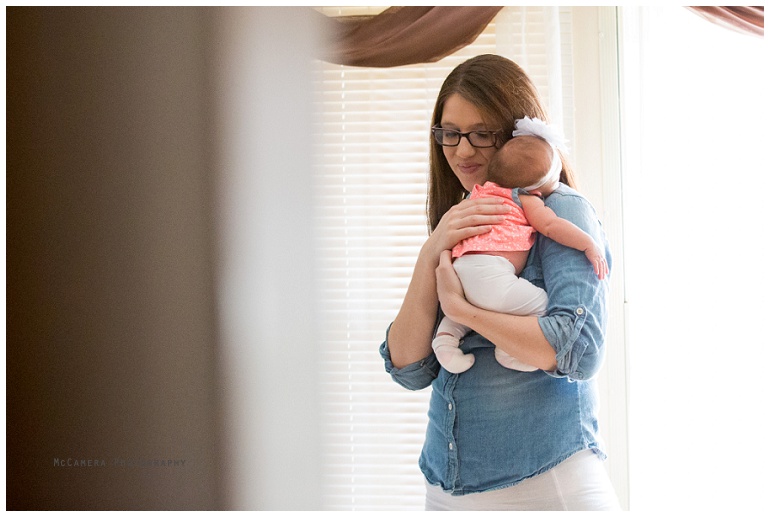 Warning:  This post is a little longer than most because there were just too many images I fell in love with.  You'll see!

Let's say hello to the boys!  Love the fact that Cal is such a helper.  Getting ready to do some vacuuming on the left.


Gah!  Dying over this one.

Andi's grandma and aunt stopped by to love on her.  P.S. – Grandma was calling grandpa so Cal could talk to him.

Love this boy's personality!

Chase often kissed Alyssa on the forehead throughout the evening.  Sigh.

Such a beauty.


Love those baby details.

Sure, I'll smile for ya while I'm sleeping.  Correct me if I'm wrong, but Alyssa said Andi sleeps 18+ hours a day.  Woah!


This is one of the reasons we love this family.


Showing off those manly muscles!  I think Andi *might* be working on her muscles as well.

You have no idea how much it means to see our work in a family's home.  Canvases from their wedding day.

Some mama/daughter time.

LOVE this image.  Gorgeous, Alyssa!  Gorgeous.

On the right, Cal is giving Andi some kisses.



It was perfect weather to grab some shots outside.

Big brother for the win!


After our session, it was time to make dinner.  Cal, being the helper that he is, ran to wash his hands.  Love shots like these that show everyday life.


Alyssa, Chase, Cal, and Andi,
We thank you once again for your patience, grace, and kindness.  It's always an honor to photograph your family.
-Caitlynn & Nick