Shaye and Wade are back!  This was such an incredible day, so this blog post is a little longer than most, but I know you'll fall in love.  Start scrolling.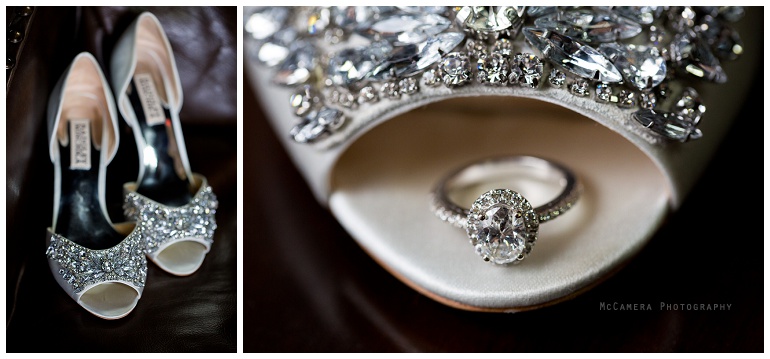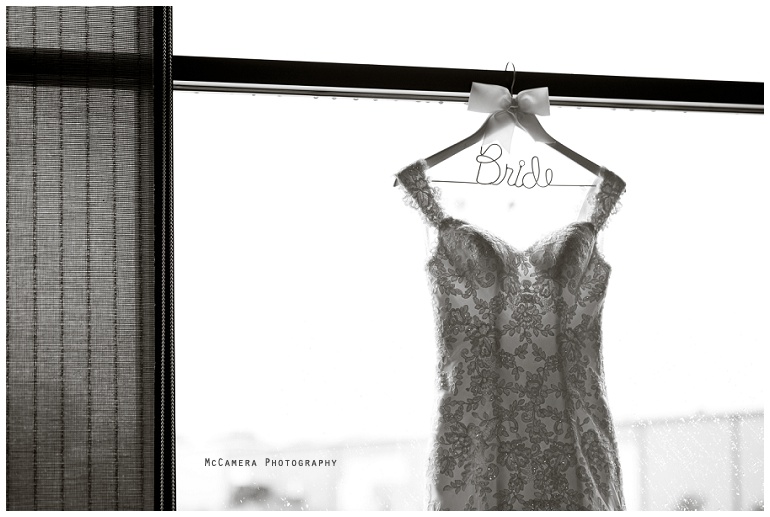 Here's the beautiful Shaye.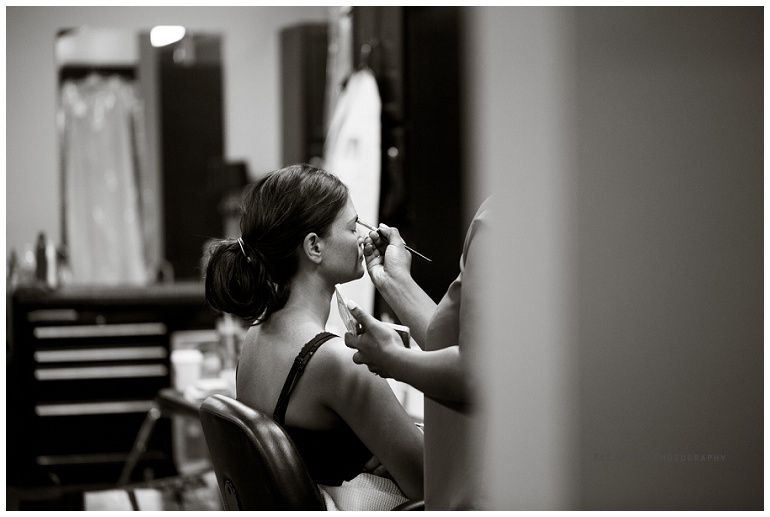 And her cutie patootie flower girl.

While the gals got their hair and makeup done, they may have discussed Shaye's running habits…while she sleeps.  Yep, that's right.  While she sleeps, her legs just start running.  Wish I could get some exercise in while I sleep.

Final touches.

Kylee is Wade's (the groom) sister.  I love that she did her mom's makeup.

And here's the dashing Wade!

Love this shot so much.  You can see Nick in the background taking a picture of this picture!



How awesome is this?!  They all got ready at Iceman's house.


When I checked the forecast, there was 100% chance of rain for the day.  Know what?  I don't believe those forecasts anymore.

While Shaye finished getting ready, Nick took the groomsmen's pictures.

Fellas, you look good.


That's Wade's dad on the far right.

Love the white suit.  Nice choice.

Ladies!!  Gah!  You are gorgeous.

Those colors.  They're perfect.


First looks.

Dear brides, grab a bridesmaid to assist you with your dress.  So helpful.

First look!  Sigh.  I'm dying over you two.

Ooohh!  A favorite.

Shaye and Wade's proposal went a little something like this: Wade got a small plane and asked Shaye to ride with him. They took off. He secretly already had signs in a yard that said, "Will you marry me?" She saw them, said yes, and then threw up. And they lived happily ever after!

100% chance of rain, please!

Confession: It took me longer to narrow these images down than to process and edit them.  YIKES!  But can you blame me?  Just look at them!

Wedding party, can we photograph you all again?!  Pretty please!  You guys are the best.


LOVE these bridesmaids!  (It was a little chilly that day.)

While the wedding party ran inside, Shaye and Wade opted for a few more images.


Ahhh!!!  I adore this image!  Oh. My. Gosh.

Shaye!  Stop it.  You are stunning!

We headed to Crossroads Christian Church in Newburgh, Indiana, for the ceremony.  It's almost time!

Mother-daughter moment.

We were able to create a guest book from Shaye and Wade's engagement images.  Love it when couples do this.


Look at Wade's expression looking at his bride!


This has to be the best feeling ever. Family and friends all around. Flower petals in the air. Just married!

We jumped on the party bus and, well, partied!

This sweet flower girl was asleep before the party even began.  Those are her parents too!  Parents, you must keep this image and show it to her again when she's in high school.

Told ya.  This wedding party rocked.


Moving on to the reception at Cambridge Golf Course in Evansville, Indiana.

You guys!  Your cake topper looks just like your little family.  If you need a reminder of their pups, you can view their engagement session here.

That's Wade's grandmother there on the left.  When it was time for family pictures, I told her she was up next.  She stopped, took a good long look at me, and said, "My purse is heavier than you."

Shaye and Wade's reception was nothing short of entertaining.  They even had short video clips of their love story for their guests to view with them.

During their first dance.  Nick's shot on the left.  Mine on the right.

Look at that!  Who knew the groomsmen turned into their own band?


Father-daughter and mother-son dance.

Do you recognize this little lady on the right?  You should!  We just posted her engagement session!


We snatched Shaye and Wade away from the reception for a few minutes and moved to the balcony for some sunset images.

And since all the bridesmaids were nearby, we grabbed another shot of these beauties!

Okay, back to the party!

These two are getting married next year!  Congrats!

Wade had another surprise up his sleeve.





Shaye and Wade,
Your day was so darn perfect that you made it impossible for us to narrow your images down for your blog!  Gah!  Thank you for your patience, kindness, and being completely down-to-earth.  We love you all!
Caitlynn & Nick

Yep, their day was well-documented.